Aero Electric Aircraft Corp. (AEAC) has received a 30 aircraft deposit and option agreement for its two-seat "Sun Flyer" solar-electric flight trainer from Bloomington Corporation, increasing the number of Sun Flyer deposits and options to 65.
Larry Williams, CEO of Bloomington Corporation, is also a member of the AEAC Board of Directors.
Bloomington Corporation provides framework and structure to organize operations combining multiple independently owned businesses into a group of general aviation companies with similar operational disciplines.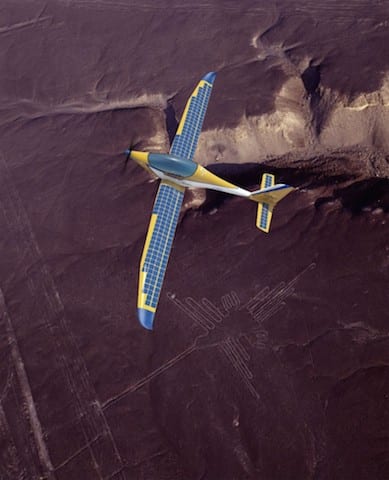 The company is currently focused on setting up a coordinated flight training program, linking together a network of flight schools in Florida, including a support network of super-charger stations to accommodate the solar-electric Sun Flyer aircraft.
"We are very excited about the flight training market and the impact the Sun Flyer is having," Williams said. "The acquisition of the high-quality electric Sun Flyers, along with the build-out of the infrastructure to support the aftermarket batteries and charges, is an opportunity for us to maintain our desired growth into 2017 and beyond. It's important for us to be on the leading edge now with this innovative and transformative technology. Engaging in these transactions make economic sense for the company."
The proof of concept prototype for the "Sun Flyer" solar-electric flight is completing final integration and assembly at its home station at Centennial Airport near Denver. A rollout event is expected this spring.
The aircraft, being developed by Aero Electric Aircraft Corp. (AEAC), is intended to be the first FAA-certified, U.S.-sponsored, all-electric airplane serving the flight training market.