SOUTH ST. PAUL, Minn. — The Commemorative Air Force Minnesota Wing will host a Law Enforcement and First Responder Appreciation Day on May 14 from 10 a.m. to 5 p.m.
The event is free to the public to tour the museum, aircraft, and vehicles. Law Enforcement and First Responders will receive a free lunch, which starts at 11 a.m.
The lunch is first come first served and is while supplies last. For the general public, lunch is $5 a person and is a donation to the museum.
In addition to lunch and tours, there will be six chances to win a ride in one of the Wings' historic World War II aircraft for law enforcement professionals and first responders. One winner will be chosen each hour starting at 11 a.m. and ending at 5 p.m.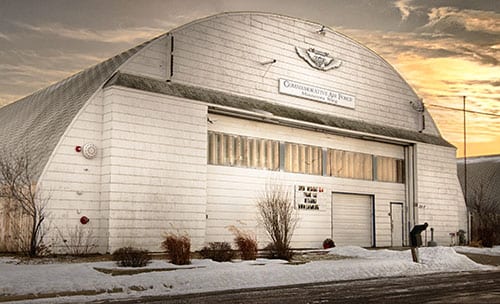 Rides can be taken that day or arranged for another time with the museum. In the chance of maintenance or bad weather, rides will be rescheduled for another day. Rides can also be purchased that day in the World War II aircraft.
Artist Danette Malerich of Malerich Arts will be showcasing her full-color portraits. She will be hosting a drawing for a portrait at her booth. Tickets are $2 each and will go towards a local law enforcement charity.
"It is our hope to have as many local law enforcement and first responders at our event as possible to thank them for their dedication to the community" said Amy Lauria, the Wing's Public Information Officer. "We hope this will kick off an annual event for the community."
The Commemorative Air Force Minnesota Wing was formed in 1971. The Minnesota Wing was the very first charter unit of the national headquarters wing of the Commemorative Air Force and operated as a maintenance support arm to help the CAF's mission and its fleet of rare aircraft.