Sporty's new Takeoff app, with a selection of aviation content that's continually updated, includes video tips, blog posts, podcasts, photos, and aviation news — all with the goal to make flying safer and more fun.
"Takeoff is a different kind of app for Sporty's," said Sporty's Vice President John Zimmerman. "Unlike many training apps that focus on passing a test, Takeoff is intended to provide a variety of information for pilots of all levels. The content is just the right length for on-the-go pilots."
The Takeoff app is different in another way as well. For the first time, a Sporty's app will include community participation with content from other pilot organizations and instructors.
"We are tapping the resources of the entire general aviation community, from AOPA's Air Safety Institute to YouTube stars. We are also working with Jason Miller from The Finer Points of Flying on some unique segments," said Zimmerman.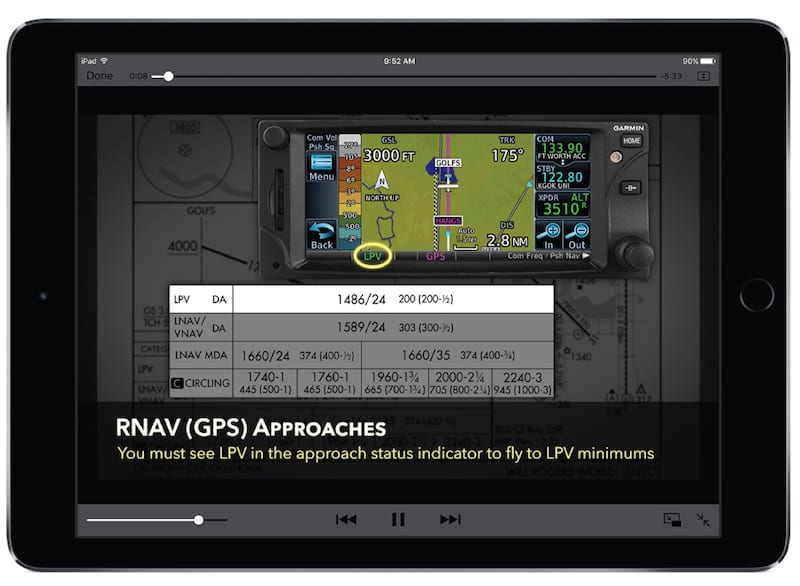 The Takeoff app encourages the fun side of flying too. The app makes it easy to stay up to date on aviation podcasts like the Airplane Geeks, read breaking aviation news stories, and download aviation photos. New content notifications can be tailored to each pilot's areas of interest, from Weather Geek to Stick and Rudder.
The Takeoff app is free to download for unlimited use with access to videos, articles and podcasts.
Pilots can also upgrade to Takeoff Pro, unlocking exclusive content and an ad-free environment. Each week, Pro subscribers will get new video segments from experts like Jason Miller and meteorologist Scott Dimmich, plus articles from active pilots and flight instructors. Subscriptions are $9.99 a month or $59.99 a year.
The Takeoff app works on iPad, iPhone and iPod Touch, and may be downloaded at Sportys.com/Takeoff.