If you are reading this, chances are high your bucket list includes "add seaplane rating" and "experience backcountry flying."
There are numerous places to strike either from your list. But there are few places a pilot can scratch both itches with one stop.
Curious? Open up a map and look for northwest Montana in general. Specifically, find Kalispell. It's surrounded by lakes and mountains and rivers.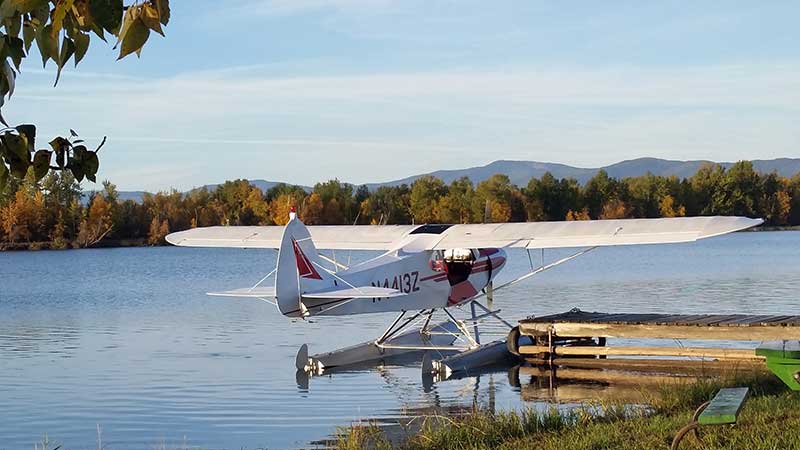 That is where Peter Gross hung out the Backcountry Flying Experience shingle five years ago. Gross started with seaplane instructing. As with many best laid plans, "the seaplane instruction evolved into wheel and ski stuff in the last three years," noted Gross.
Today, Backcountry Flying Experience has two Super Cubs and a Cessna 180.
Specialized Training
Backcountry Flying Experience's evolution, combined with its place on the map, has led Gross to produce customized training for each individual.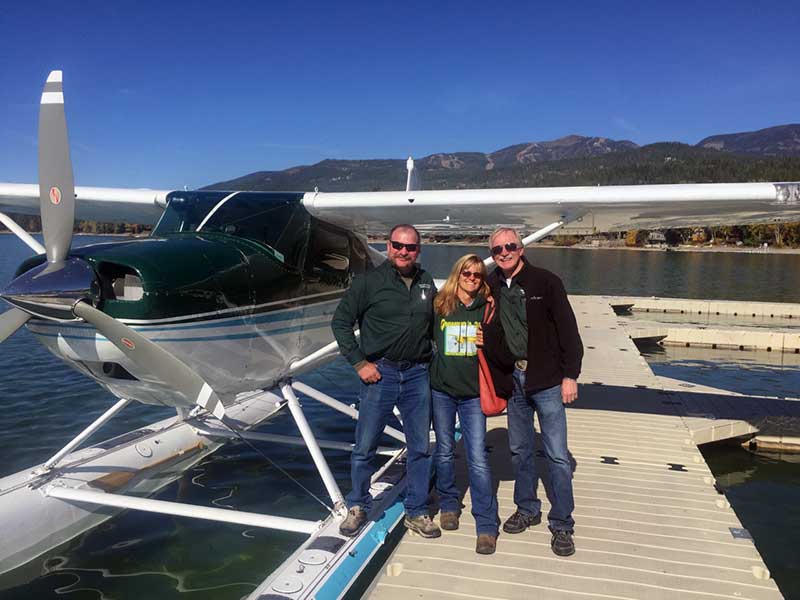 "We respond to the pilot's desires and needs," starts Gross. "If you think you're going to be doing float flying in rivers, then we'll concentrate on rivers and we've got plenty of those that we can get into. If you're more inclined to mountains, then we'll focus on the mountain lakes, and get into some of the tighter spots to see what that's all about. On the other hand [that's three hands if you're counting], perhaps in the future you're going to be flying a lot of bigger lakes. Then let's concentrate on our big lakes and winds, and currents, and all the things that come to play there."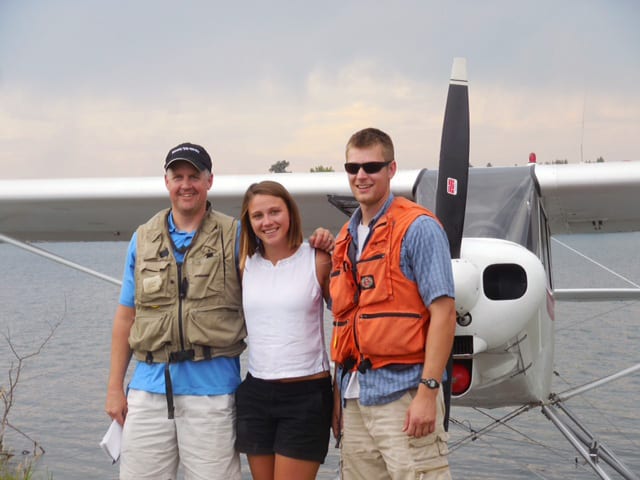 That covers the seaplane side of things, but what about backcountry and off-airport operations?
"We tailor our training very specifically to an individual and his desires, skills and abilities," said Gross. "We operate a Super Cub on wheels with bigger tires. We start at our private grass strip on the valley floor. We want our students to get used to grass, which seems to be rare these days. First we experience grass and then we work our way into the mountains, learning as we go — mountain currents and all of the things that go into mountain flying.
Tailwheel operations require a logbook endorsement. Backcountry flying is neither a rating not an endorsement. It is both book-learning and practical experience.
Meanwhile, to fly seaplanes, a pilot must earn a rating. And Backcountry Flying Experience has "a designated examiner available to us seven days a week. So there's no waiting, no problems with getting your rating."
The Setting
Gross can justifiably call the Bob Marshall Wilderness — called "The Bob" by locals — his backyard. The 1,577-square-mile patch of land is a Congressionally mandated wilderness area. Terrain ranges from 4,000 feet above sea level to 9,000 feet.
The Bob has "plenty of mountains, plenty of scenery, backcountry strips, private and forest service that we can get into, including Ryan Field, the Recreational Aviation Foundation owned strip."

"We're pretty successful in not being too crazy up here," continues Gross. "We don't have a lot of competition doing what we do. We try not to pick on any one strip or lake for a lot of touch-and-gos. We've got enough to go around so that we can continue to provide the experience, which is truly in our name and what we believe. It's an experience."
A lot of Backcountry Flying Experience clients bring their families along.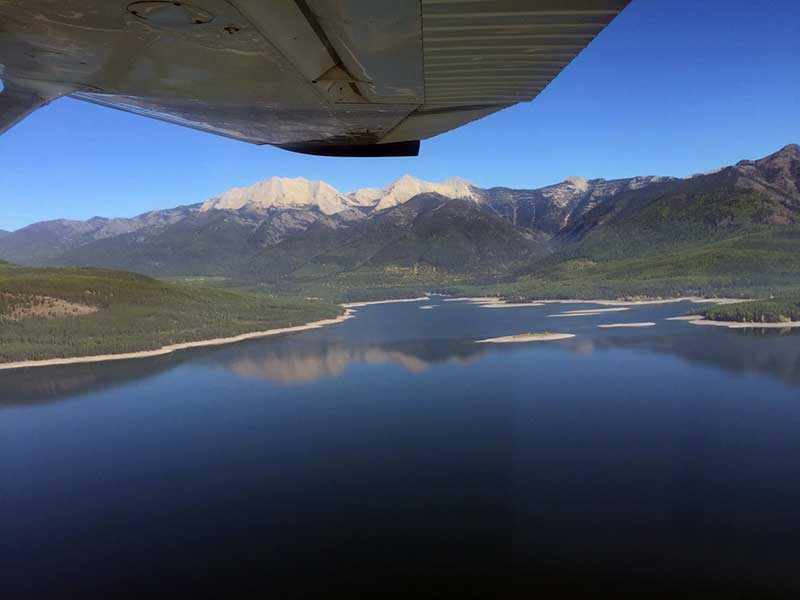 "We fly a few hours in the morning, then we all go up to Glacier Park and ride the jammer buses or float the rivers or go horse back riding, bicycling, hiking, and on and on," he recounts.
You get the idea. If you love the outdoors, northwest Montana is up to the challenge.
Experience Not Adventure
Why didn't he call it Backcountry Flying Adventures?
"I don't like adventures," he says. "That's when that adrenaline hits a little too hard. I like to have an experience and I like it to be a positive experience."
If you've not yet crossed "seaplane rating" or "backcountry flying" off your bucket list, you might want to consider signing up for an experience.