By ELIZABETH WALKER

One of the most aviation-oriented youngsters attending SUN 'n FUN 2016 is also one of its most business-minded youth.
Rachel St. Louis, 14, plans a career in aviation and was marketing a line of aviation jewelry from her own display booth at this year's event to help finance her ambitions.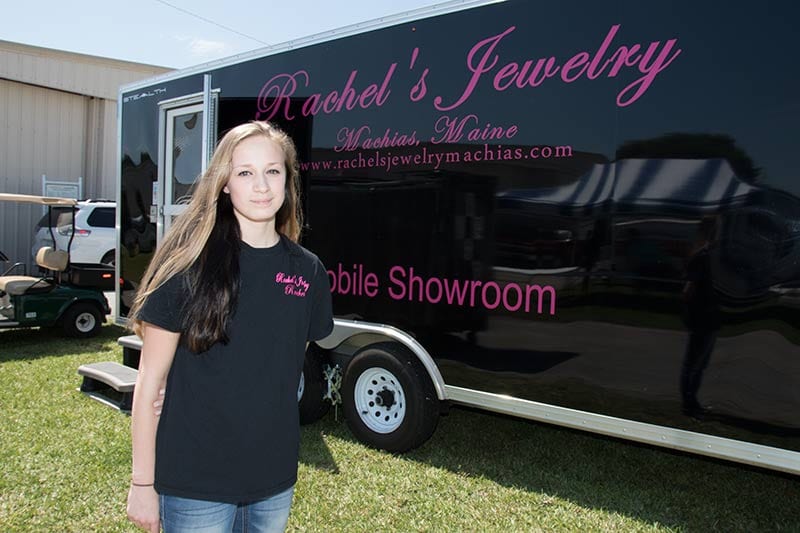 Rachel, an eighth-grade middle school student from Machias, Maine, said she started making jewelry at the age of 8 after admiring her mother Rose's jewelry.
"I put two beads together one day and I liked the way they looked and I wanted to do more," Rachel said. "My mom encouraged me and when I made enough pieces I took them to a small shop and people told me they loved them and they bought them."
When she was 10 her father, Michael, took her for a flight in his Cessna 172 and that launched her aviation dreams.
She started her aviation jewelry line after that introductory flight.
"I was so excited about flying that I began designing airplane jewelry that night," she said.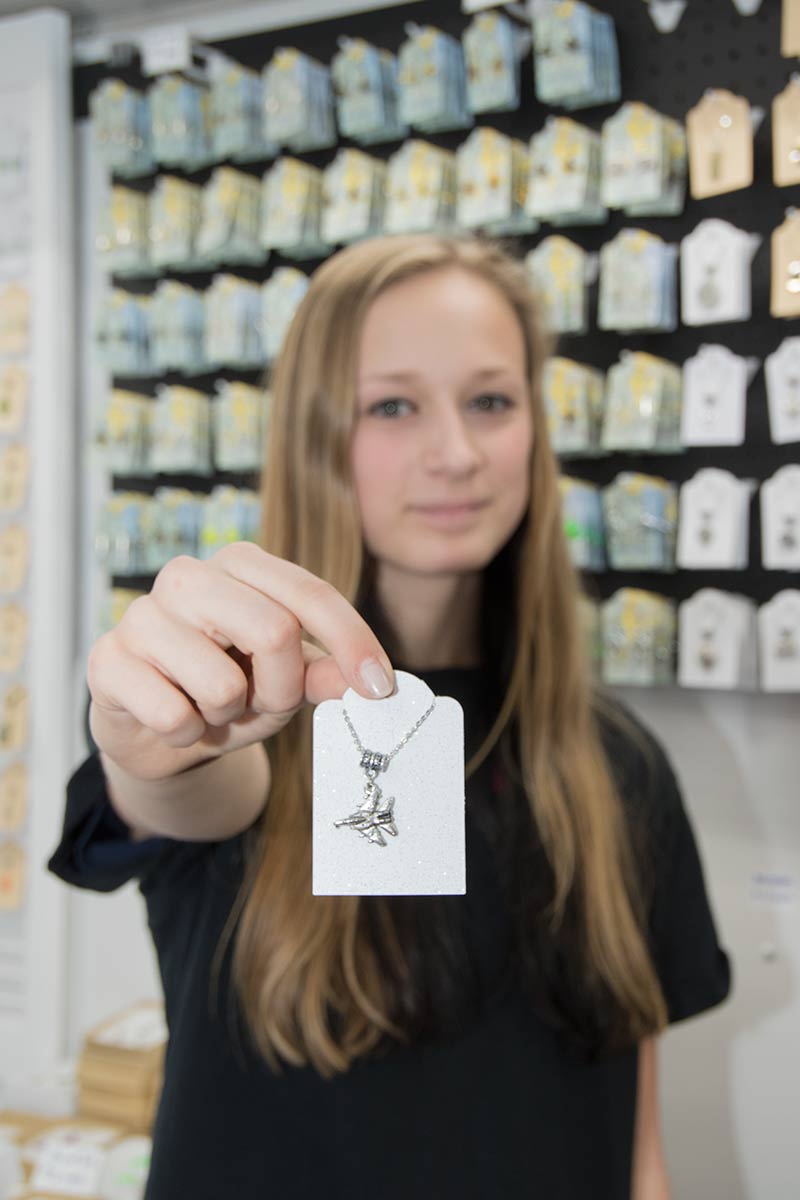 Rachel is going to ground school and hopes to get her private pilot's license in two years.
"I have learned from my business that it takes a lot of work to be successful," she said. "And I know the dreams I have in aviation will take a lot of work and I am willing to work for what I want."
She said she is a straight A student at Rose M. Gaffney Middle School in Mathias and hopes to attend Embry-Riddle Aeronautical University after high school graduation. She plans to enter the U.S. Air Force after that.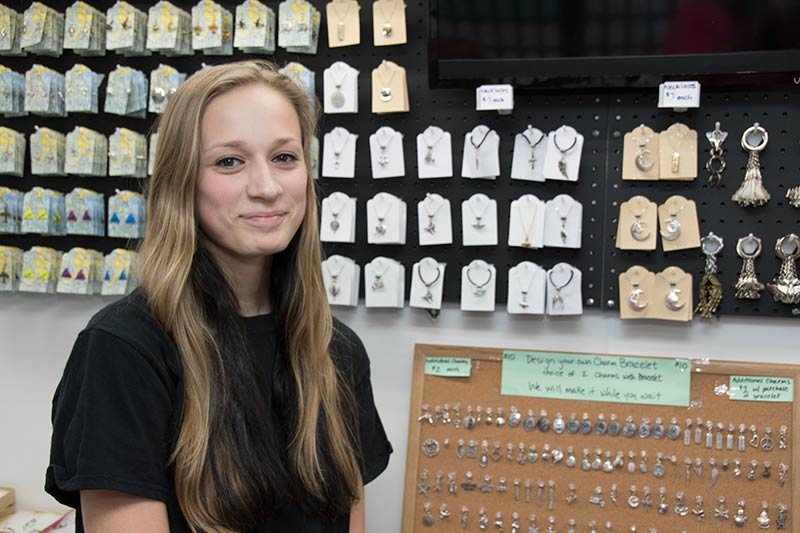 "I hope to fly my dream plane, the F-22A Raptor," she said.
Building an airplane during the next few years is also on Rachel's agenda.
"I want to build a plane," she said, "because it would show me how it is made and how it runs. I want to prove that I can do it and I want to fly a plane that I made with my own hands. I plan to build my plane myself, but my dad will be there for support. My goal is to solo in my own plane, the BushCat SkyReach."
She hopes her jewelry business will go a long way toward financing her pilot and aircraft building ambitions.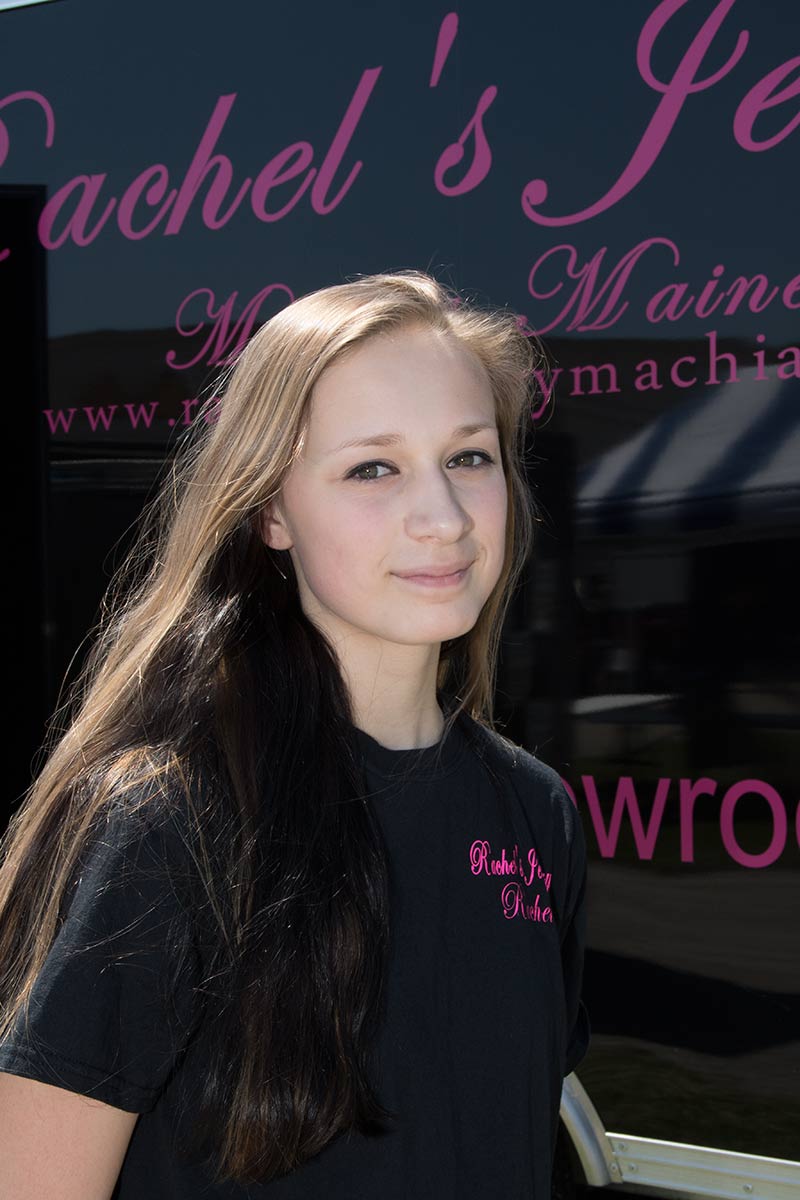 "My aviation jewelry is one of my top sellers," she said. "My key to success has been creating something I love that people also love to buy. My parents have been my role models. My dad has his own business and he helps me. My mom inspires me to be creative and takes me to the crafts fairs to sell my jewelry. I am saving my money for the plane I am going to build."
You can see Rachel's designs online at RachelsJewelryMachias.com.