THERMAL, Calif. – Desert Jet Center has broken ground on the newest FBO at the Jacqueline Cochran Regional Airport (KTRM). The event was held in the Oliphant Aviation Hangar, a newly built 26,000-square-foot hangar managed by Desert Jet Center.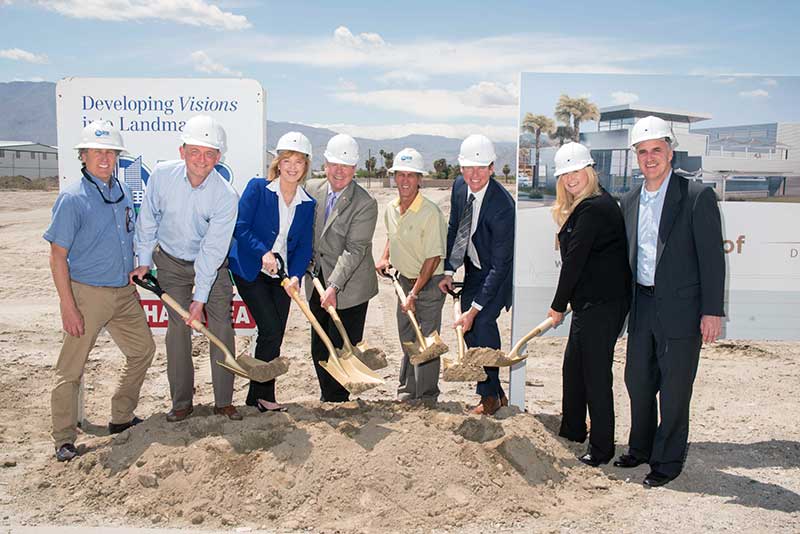 "Today is the culmination of a vision that began more than five years ago to bring a full service aviation company to the city of Thermal, the County of Riverside, and the [Coachella] Valley," noted Denise Wilson, president and CEO of Desert Jet.
The new FBO will offer aircraft fueling and ground services, hangar storage, as well as aircraft detailing. Rounding out the offerings is Desert Jet's Part 135 charter management arm, Part 145 aircraft maintenance division, and aircraft sales and brokerage. Some 30 additional jobs are planned as a result of the new FBO, according to officials.
Desert Jet's temporary FBO facility has already been installed in anticipation of a soft opening in May.
The FBO now under construction will feature a 10,000-square-foot terminal, 22,500-square-foot hangar, as well as some 48,000 gallons of fuel storage.