Over the past several years, Staff Sergeant Adam Kisielewski, USMC (retired) earned his sport pilot and private pilot certificates through the Able Flight scholarship program.
Now, with the support of aircraft owner Mike Bell and Able Flight's scholarship fund, he has added a coveted Instrument Rating to his aviation accomplishments.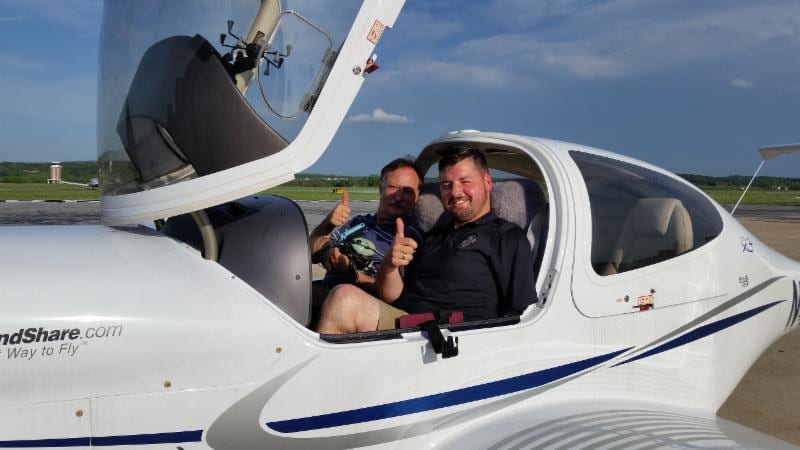 Adam has come a long way from growing up in Wisconsin, enlisting in the Marines, working security duty at Camp David, to combat in Iraq where an IED took his left arm at the shoulder and his right leg below the knee, according to Able Flight officials.
Since recovering from the injury, he went to college, and now serves with an organization that provides housing for other wounded veterans.
And still he has made time for the hard work it takes to become a pilot.
With his new rating, Adam plans to use his skills to aid organizations like Veterans Airlift Command, which provides free transportation for wounded veterans.
Able Flight officials offer a special thanks to Mike Bell for providing his airplane for Adam's training.