EAA AVIATION CENTER, OSHKOSH, Wisconsin — Third Eye Blind, the San Francisco-based band that has sold more than 12 million records with a string of Top 20 hits, will perform on opening day of EAA AirVenture Oshkosh 2016 on July 25.
The concert, presented by Ford Motor Company, is free to all AirVenture opening-day attendees and will be held on Boeing Centennial Plaza immediately following the afternoon air show. The 64th annual Experimental Aircraft Association (EAA) fly-in convention is July 25-31 at Wittman Regional Airport in Oshkosh.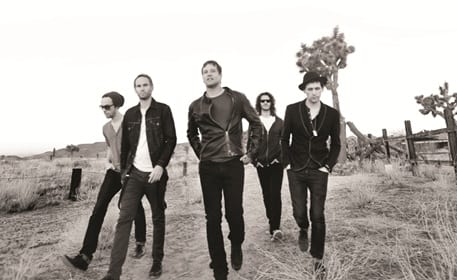 Third Eye Blind's Top 10 hits include "Semi-Charmed Life," "Jumper," and "How's It Going to Be," with "Never Let You Go" reaching the Top 20. The band, often simply known as 3EB, has recorded four best-selling albums and has maintained an enthusiastic following for nearly two decades.
The July 25 concert is just one of the many attractions, aviation highlights, and educational features of EAA AirVenture Oshkosh week. These added activities are nearly all included with AirVenture admission.