CAMARILLO, Calif. — The Commemorative Air Force Southern California Wing reports that the North American PBJ Mitchell named Semper Fi returned to flight on May 15 after a 23-year restoration. Semper Fi is the only original PBJ flying in the world, according to CAF officials.
During World War II the Marine Corps operated surplus B-25 Mitchells with the designation "PB" for patrol bomber. The Marines used the aircraft extensively in the South Pacific to routinely heckle and attack Japanese bases as well as intercept enemy shipping.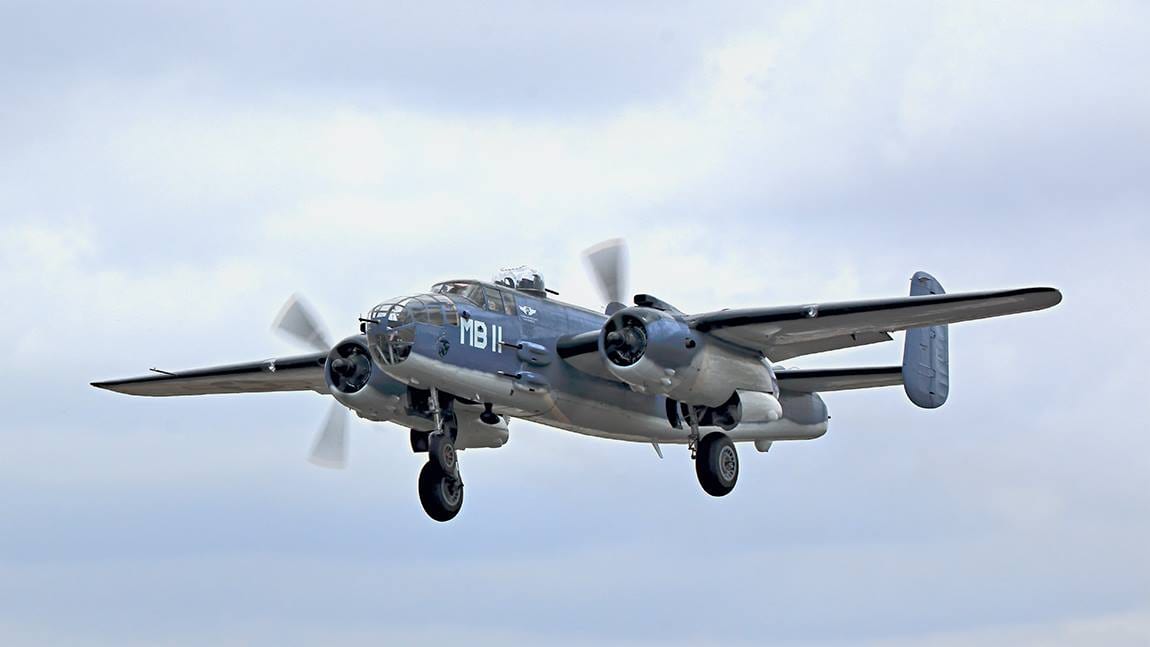 The last time the CAF's PBJ flew was on May 16, 1993. That year the CAF Southern California Wing engaged a team of volunteers to perform the extensive restoration on the PBJ, which became a near-rebuild, in order to return the warbird to its authentic World War II configuration and then get it back in flying condition.
Battling corrosion problems, difficult to acquire parts and hefty expenses the restoration crew carried on, under the leadership of Crew Chief Marc Russell.
Semper Fi is painted in the distinctive markings of Marine Bombing Squadron 611 (VMB 611), a unit that flew the PBJ extensively.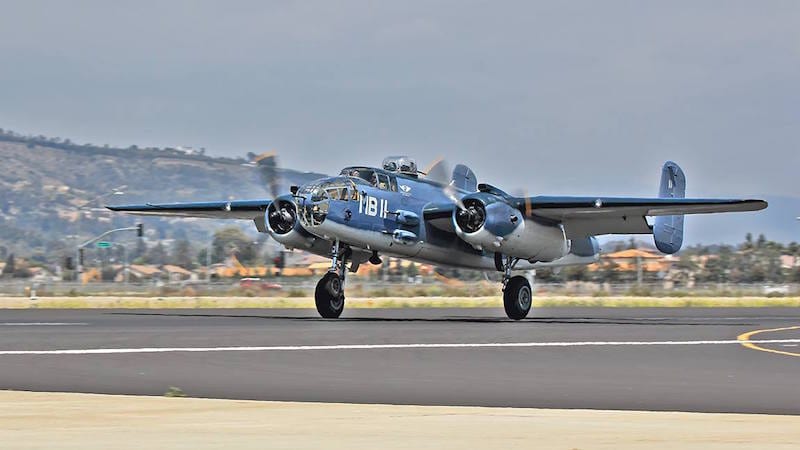 The VMB 611 participated in raids on the Japanese fortifications at Rabaul and Kavieng, then moved to the Philippines to provide close air support missions for the U.S. 8th Army.
On May 30, 1945, VMB 611 suffered a great loss when the commanding officer and three crewmembers were shot down. That afternoon PBJ MB-11 went searching for the downed aircraft only to suffer the same fate. The aircraft and crew were never seen again.
As a tribute to these men who were lost in an effort to rescue their fellow Marines, the CAF Southern California Wing painted their aircraft in the same paint scheme as MB-11.
This aircraft's restoration is one of the largest restoration projects undertaken by the Commemorative Air Force, according to officials.