AUSTIN, Texas – Bearhawk Aircraft has completed the delivery of two Bearhawk LSA aircraft kits to South Africa and New Zealand.
The Bearhawk LSA, available as a Quick-Build kit, is a two-place tandem seated aircraft resembling the Piper Super Cub and other high-wing aircraft used for sport, recreation and utility.
It differs by its single-strut-braced, all aluminum wings and advanced airfoil, according to company officials. The aircraft is a lightweight all-new design by Bob Barrows that meets Sport Pilot requirements.
Recently, Bearhawk Aircraft shipped its first LSA aircraft kit to the southernmost nation in Africa. The recipient was Wayne Giles, who coincidentally took delivery of the first Bearhawk Patrol kit, also in South Africa.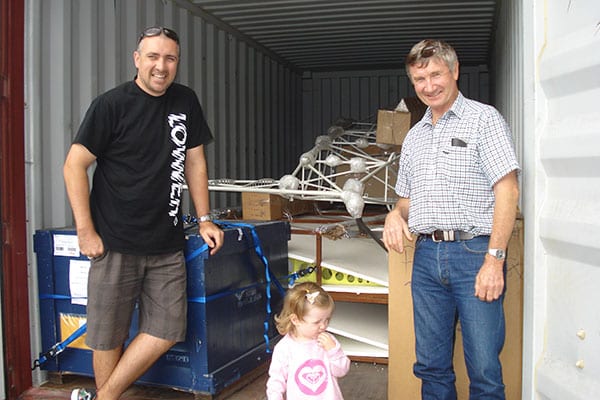 Giles plans to use the new LSA as a demonstrator for additional aircraft sales in the region.
"These Bearhawk aircraft continually prove themselves to be ideally suited for the harsh conditions in Africa," commented Brandon Giles, son of Wayne Giles.
"We are really looking forward to receiving the LSA. I have great confidence in Mr. Barrows' designs. It is no doubt going to be another spectacular aeroplane," added Wayne.
Wayne Giles builds award-winning aircraft. His Patrol has earned its second honor at the national EAA convention in South Africa, held recently in the seaside town of Mossel Bay. This year's prestigious "Concours d'Elegance" award designated Giles' Patrol the best looking aircraft in attendance. At the 2015 convention held at Margate, eastward along the seaside, Giles' Patrol took "Best Tube and Fabric Aircraft" award.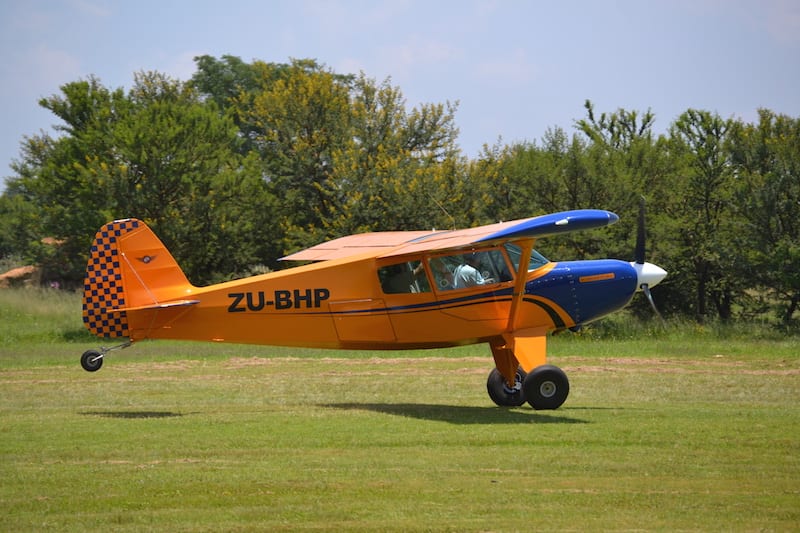 Upon completion of his Patrol, Giles became the first Bearhawk Patrol to fly in South Africa. He quickly began turning heads in the region, not only for the aircraft's appearance, but also for its performance. Giles reports cruise speeds of 155 mph IAS at 75-percent power with a Superior IO-360 engine developing 180 hp and a MT-Propeller three-bladed composite prop.
On a recent trip, Giles flew his Bearhawk Patrol [950+ lbs empty] alongside a friend's SIAI Marchetti S.205 [1,630 lbs empty].
"I'm not sure if you are familiar with this aircraft. Italian design retractable gear, this version has a 180 hp engine. At 65% power setting in the Patrol we were evenly matched; he was at full throttle. At 70% power on, the Patrol could fly away from him. This is quite remarkable for a bush aircraft type," stated Giles.
Mark Goldberg, president of Bearhawk Aircraft added, "It is actually unbelievable that this Patrol with 8.50×6 tires and landing gear out in the breeze would be faster than a retractable gear SIAI Marchetti. Both have 180 hp engines."
Meanwhile across the Indian Ocean, the first Bearhawk LSA kit to be shipped to New Zealand has arrived. The LSA project joins five Bearhawk and Patrol kits already completed or under assembly there. The LSA kit was purchased by a retired crop duster/spray pilot with many thousands of hours of flight time.