The REMOS GXiS made its maiden flight May 26 after ground tests were successfully completed and the required permissions were issued by German aviation authorities.
"First we did some taxi tests with increasing speed until the nose wheel came up," company officials reported in a prepared release. "At 11:20 UTC pilot and engineer Christian Majunke took off for the first flight from the runway in Pasewalk. In total he and Daniel Browne spent about one hour in the air. All values were in the green and the aircraft behaved as expected: Just great like every REMOS does. The full speed range from stall to high speed cruise was flown."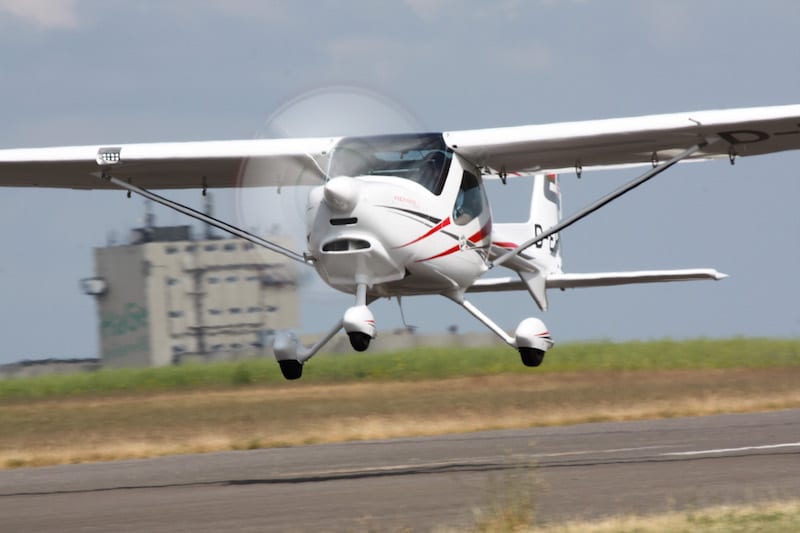 The first flight marks the kick-off for the flight tests required for European Light-Sport Aircraft (LSA) certification.
"We will fly the aircraft throughout its entire flight envelope up to the maximum load factors, take off and landing performance, noise tests, spinning, flutter and many more," Majunke said. "Plenty of work – let's go!"
The company's goal is to certify the GXiS both as CS-LSA and ultralight aircraft in Europe. It also plans to offer the aircraft in the USA as an ASTM-compliant LSA.
The GXiS is the first REMOS powered by the Rotax 912 iS Sport fuel injected engine. To make the start-up procedure as easy as possible, REMOS invented a system called SMARTstart – almost all checks are done automatically now, company officials noted.