In some ways, everything has changed. In other ways, nothing has changed.
Learning to fly still takes an investment of time and money. Becoming a professional airline pilot is still a long winding path for many.
But the investment has just gotten a bit more affordable, and the path has become a little shorter and straighter — at least for those who sign on for the new Epic Flight Academy/Trans State Airlines Sponsorship program.
Stage 1: Primary Training
Classes start monthly and include both private and commercial single engine certificates and an instrument rating. Epic budgets six to eight months for this stage. Cost should be up to $60,000 and financing — via Airline Pilot Financing (APF) — is available.
"From the airline's perspective, we look at stage one as an extended interview/internship," says Trans States Director of Flight Operations Keith Stamper. "It's an opportunity for us to see what we're investing in, and make sure that we're making the right choices. We will be able to review attendance records, grade records, and academic performance during that stage one process."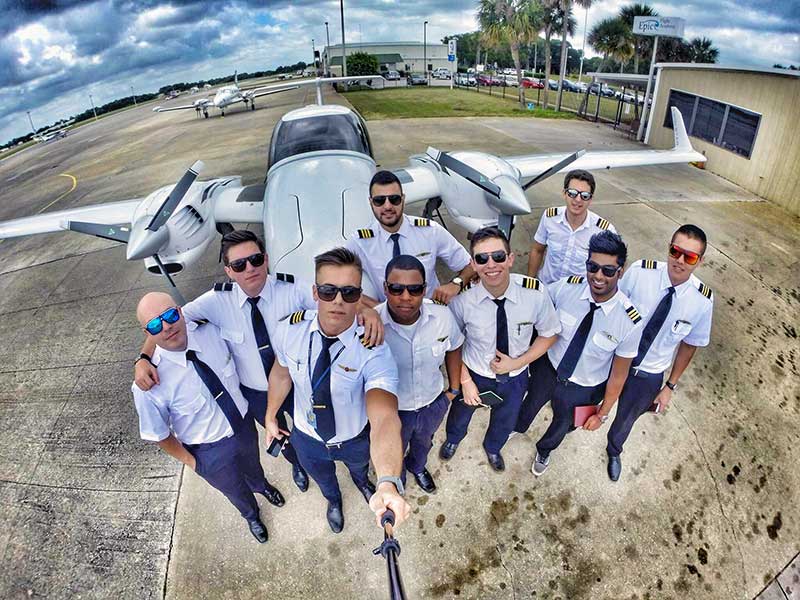 Interestingly, this program isn't just for non-pilots. Using myself as an example, I have a commercial pilot certificate for single engine land airplanes with an instrument airplane rating. I can also operate a multi-engine land plane as a private pilot.
"There's a lot more of you out there than you would imagine," says Epic Flight Academy owner Danny Perna.
Pilots like me represent a huge "target audience that we're trying to reach with this program," added Trans States' Stacey Ross.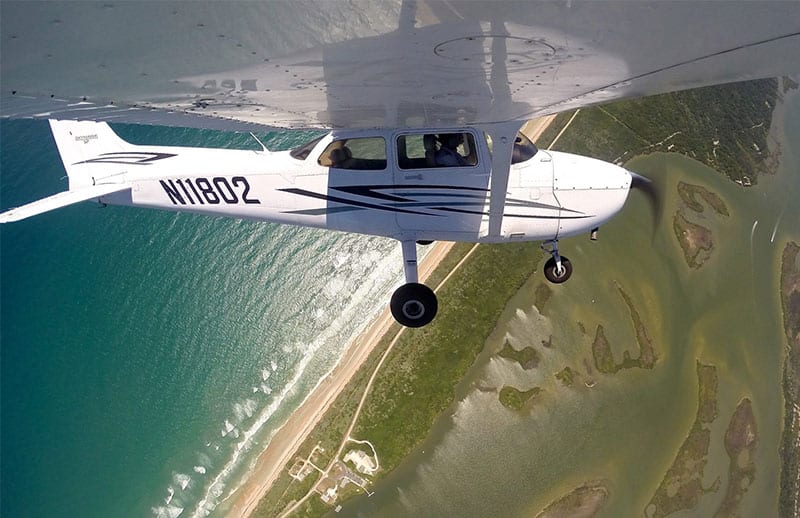 Stage 2: Instructor Training and Employment Contracts
The next two to three months are spent earning flight instructor initial (CFI), flight instructor instrument (CFII) and flight instructor multi engine (MEI) ratings. The student also signs contracts with Epic Flight Academy for a guaranteed instructor job and as an airline candidate with Trans States Airline.
This is where the traditional path changes a bit. This stage will cost the student little to nothing because of scholarships. Epic offers $5,000, while Trans States kicks in $10,000.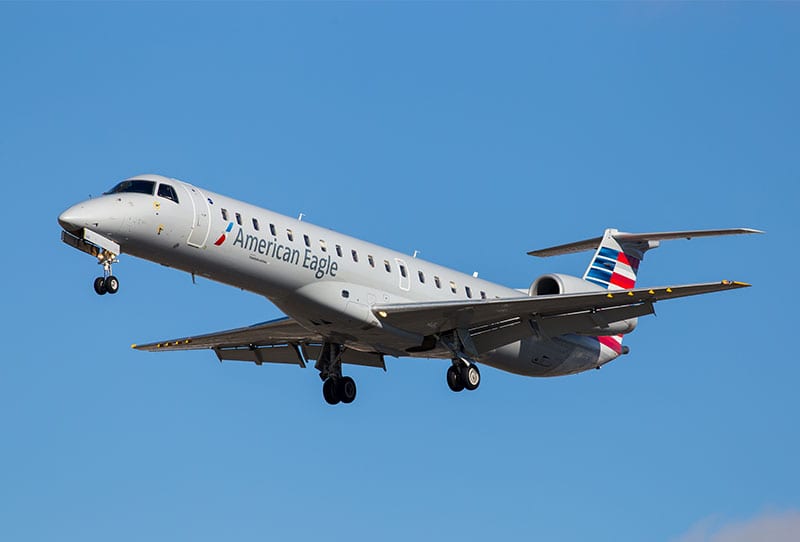 Stage 3: Paid Flight Instructor to Trans States First Officer
At this point in a pilot's career, it is all about the hours. To be eligible to work at Trans States, a candidate must have either an airline transport pilot (ATP) or restricted-airline transport pilot (R-ATP) certificate. Instructors build hours while teaching those pilots following them along this particular path.
"When a pilot reaches the point where they have about 90 days left before they have all the time they need to start at Trans States, we bring them up to spend a couple days with us," noted Stamper. "During this time they will start their seniority and pair them up with a mentor. They will given personal leave so that they can go back to the academy and finish earning their time. When they come back, they're coming in with up to 90 days of seniority, as opposed to coming in as a brand new hire with no seniority. Which means these students may never, ever sit a day of reserve until they upgrade to captain."
What could be the motivation for such a gesture?
Pilots have laid out – or borrowed – a good amount of money and "the best thing to do for that student from a monetary standpoint is not have them sit reserve, where they're at a minimum guarantee, but have them out flying the line, where they have more opportunity to have a very, very livable wage quicker. It's easy, as a pilot who wants to fly, to make $40,000 a year during their first year," he said.
Trans States currently pays first officers $35.81 per flight hour. All pilots are guaranteed a minimum of 75 hours of flight time per month.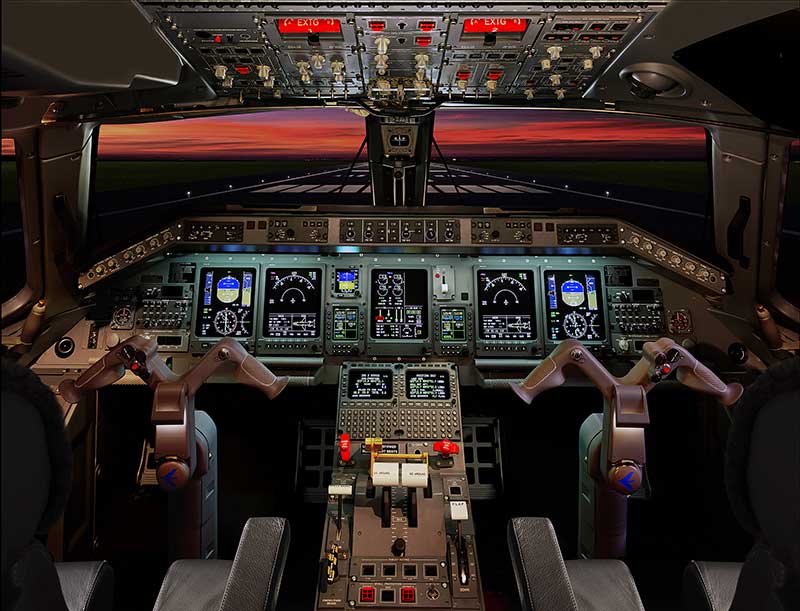 The Aircraft, The Airlines
Trans States is a regional airline that operates Embraer 145 on behalf of United Airlines (as American Express) and American Airlines (as American Eagle). Collectively, Trans States serves 4.5 million passengers annually with more than 230 flights daily to more than 70 cities in North America.
The need
"Right now we have a need in the immediate future, not including attrition, just for growth, for a couple of hundred pilots," added Stamper. "The other piece of this puzzle is attrition. We fully expect attrition to continue to increase."
"Half of American Airlines' 15,000 pilots will retire in the next 10 years," said Lori Cline at a Women in Aviation luncheon at SUN 'n FUN 2016.
Cline should know, she's currently a check airman and FAA Designee for American Airlines. And where are those pilots going to come from? The regional carriers, primarily.
"This is the new reality that we're all living with," Stamper said. "If we're going to have pilots, we're going to have to help them become pilots. We're working our way through this. It's a whole different world."