SocialFlight's Event of the Week is the Potomac Antique Aero Squadron 45th Annual Antique Fly-In.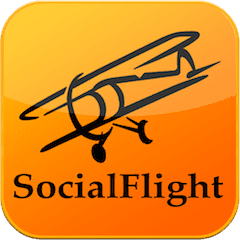 The fly-in will be held Saturday, June 11, from 9 a.m. to 4 p.m. at Massey Aerodrome (MD1) in Massey, Maryland.
Early arrivals are more than welcome to arrive on Friday, organizers note.
Aircraft judging will commence on Saturday morning at 9 a.m. and the judging will end at 2 p.m.
Organizers say that, weather permitting, they expect to have dozens of antique and classic aircraft for the public to admire.
Experimental and modern aircraft are welcome as well.
FLY-IN PROCEDURES
Landing aircraft will use a standard left-hand pattern, 1,000 feet MSL.
Use appropriate runway based on wind directions. CTAF – 122.9.
No touch and-go-landings.
Pilots MUST secure wing walkers before taxing into or out of aircraft parking area.
Absolutely no fly-bys across 02-20, or over the crowd or parking areas.
No aerobatics within a five- mile radius of the field or near the town of Massey
Find events like this and many more with a free registration at SocialFlight.com.