HONOLULU — Pacific Aviation Museum Pearl Harbor's remote control "Biggest Little Airshow in Hawaii" hit record crowds with an estimated 13,000 in attendance June 4-5, for the museum's ninth aviation event.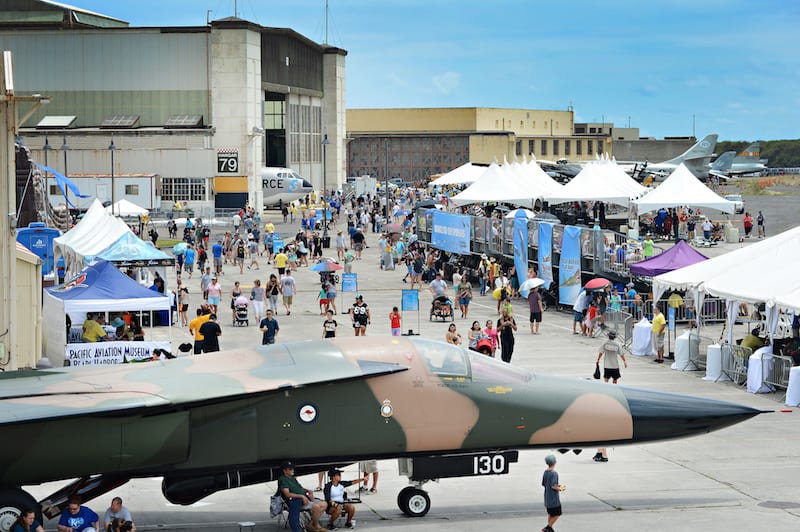 The airshow featured open cockpits, hangar tours, restored World War II aircraft and remote control flying by some of the best pilots and aircraft from the Mainland, Warbirds West, as well as ace local clubs: Birds of Paradise Airshow Team, Paradise Flyers Radio Control Club, and Aloha State Radio Control Club.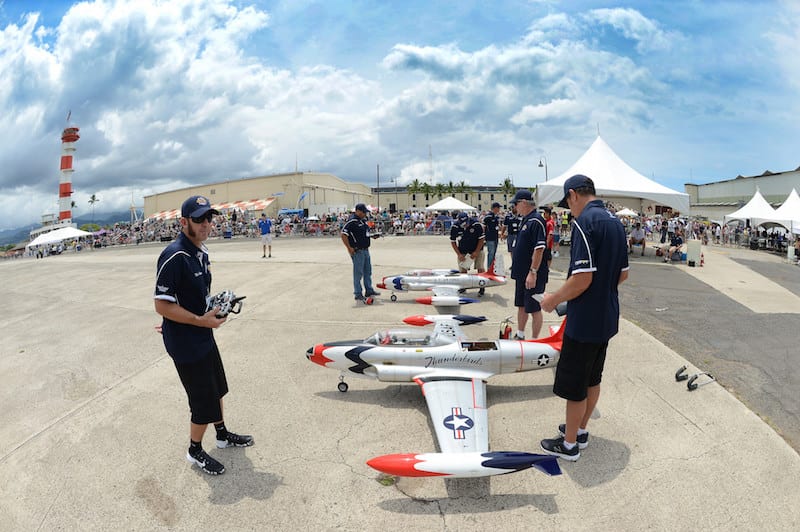 Historic Ford Island, where the first bombs fell at Pearl Harbor on Dec. 7, 1941, came alive with remote-control flying, static aircraft and full-size aircraft on display, "candy bombings" over the historic runway, hands-on modeling stations, a Kids Zone with rides, activities and snow.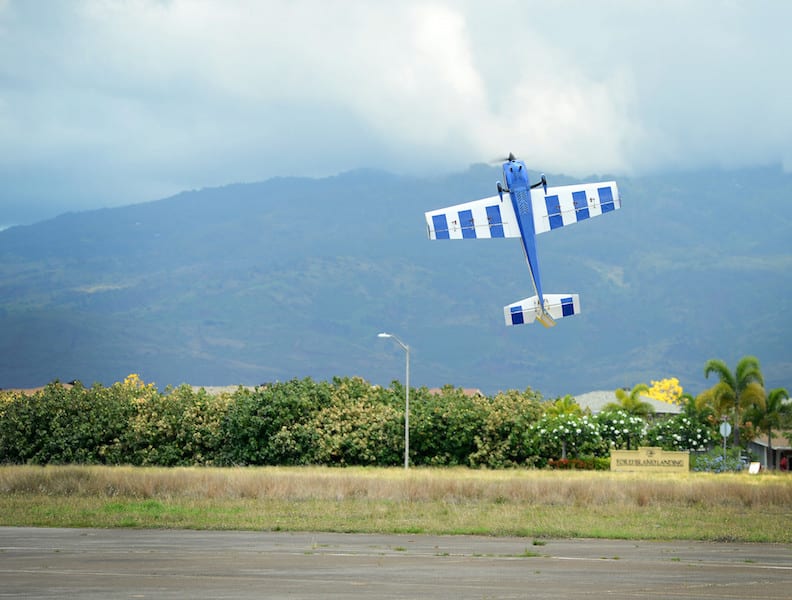 Open cockpits and access to Hangar 79 allowed guests to see the museum's many aircraft, including the famous Swamp Ghost and Nakajima Kate in restoration, as well as the new Midway Murals exhibit hanging in Hangar 79.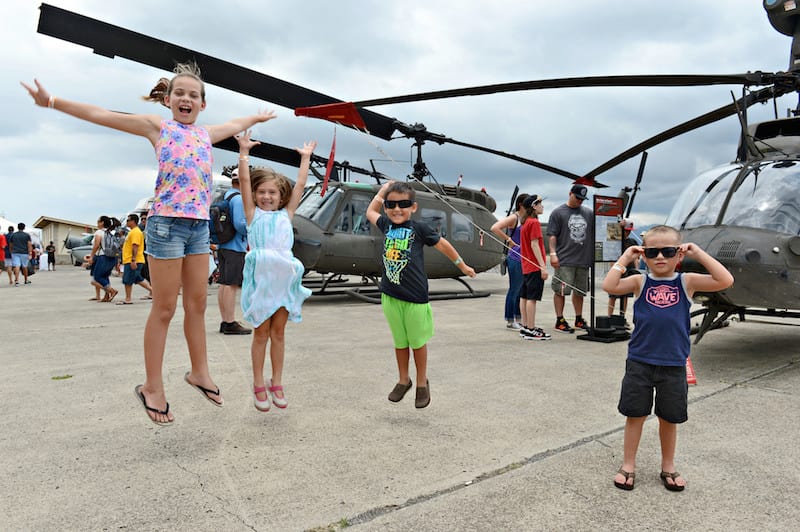 Warbirds West, an award-winning team of pilots from around the United States flew giant-scale remote controlled aircraft. A dazzling T-33 Thunderbird opening act kicked off each day's show, followed by multiple performances featuring the A10 Warthog, F14 Tomcat, F9 Panther and the F100 Super Saber flying at speeds approaching 200 mph.
Tribute flights included a Douglas SBD Dauntless Dive Bomber, two Japanese A6M Zero fighters matched with a pair of "Flying Tiger" P-40E Warhawks, and two Chance Vought F4U Corsairs.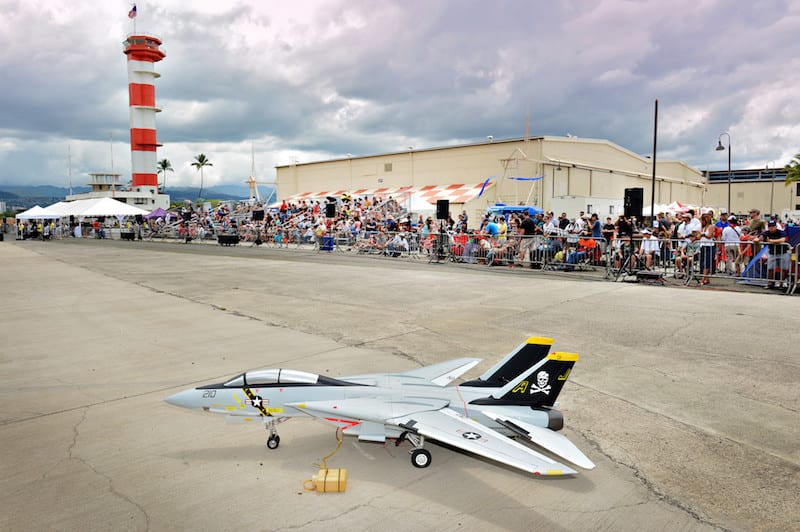 In an epic display of air-to-air combat simulation, Republic P47 Thunderbolts dueled with Focke-Wulf 190 fighters.
Multiple North American P51 Mustangs demonstrated precision flying, and a Stearman biplane performed aerobatics.
"We had spectacular airplanes and dog fight action that had the crowd on its feet," said Warbirds West Team Captain Michael Fetyko.