MT-Propeller has received an FAA STC for the next generation three-blade scimitar composite propeller MTV-9-B/198-52 on the Cessna 177A, 177B, 177RG, F177RG powered by Lycoming engines O-360-Series and IO-360-Series.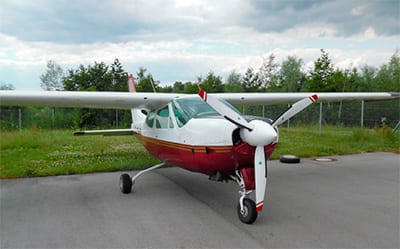 The installation is already EASA certified.
According to company officials, the installation features:
Improved Climb performance by 10%;
Approximately 7 kg (15.43 pounds) less weight than the 3-blade metal propeller;
Ground roll and takeoff over 50 ft obstacle is reduced by approximately 131 feet (40 meters); and
Speed increase up to 5 mph.