Long-time General Aviation News columnist Charles Spence passed away at home June 23 after a brief illness. He was 94.
Spence, who wrote the Capital Comments column for General Aviation News for more than 18 years, retired from that post in December 2014 at the age of 92.
A passionate general aviation advocate, Spence's lifelong love of journalism began at the age of 16 with his first job as an artist for the Louisville Courier-Journal, working there after school and in the evenings while he completed high school.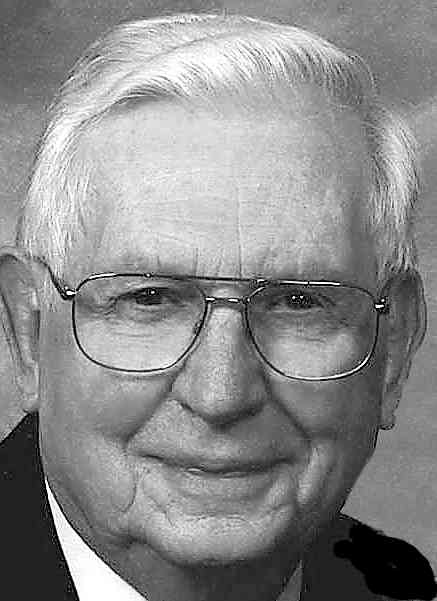 After graduation, he became a full-time employee doing art work in the circulation promotion department.
After about a year, a writer became ill and Charlie was called upon to write as well as draw.
The powers that be discovered what a talented writer Charlie was and so he became a full-time writer.
Charlie enlisted in the United States Marine Corps shortly after the attack on Pearl Harbor and was honorably discharged in 1942.
He then went to work for the Cincinnati Inquirer, which is where he met his wife, Majel. They were married on May 22, 1943, after a four-month engagement. The couple celebrated their 73rd anniversary this year.
In the 1950s, the couple moved to California, where Charlie joined the Hearst Organization as promotion manager of The Oakland Post-Enquirer.
While there, he worked closely with assistant publisher Randolph Hearst, one of William Randolph Hearst's five sons.
In his last column for General Aviation News, Charlie noted that Randy Hearst played a big part in his career.
"He was talking with me one day and said he liked my work," Charlie explained in that last column. "Because my name is Hearst," he said, "everyone here agrees with me. You are the only who disagrees. That's good. When you have two people who agree all the time you have one too many people."
Charlie noted that Randy Hearst taught him a lot about work.
He recalled that Randy told him, "we will agree on what is to be done and then it is yours to do. You are going to make mistakes, but if you do right 51 percent of the time, we're ahead."
After the Oakland newspaper stopped publishing, both Charlie and Randy moved to the San Francisco Call-Bulletin, Randy as publisher, and Charlie as promotion manager.
Four years later, Charlie left San Francisco and went to New York City to Hearst Promotion Enterprises.
"Here we worked not only to help Hearst newspapers with their promotions, but also all other publications that carried Hearst's American Weekly Sunday magazine," Charlie recalled in that last column. "That started me touring the country."
Hearst's New York Mirror was the second largest newspaper in the U.S., led only by the New York Daily News. When circulation dropped, Charlie was transferred to The Mirror to set things right.
"Through various promotions and public relations programs and some work with the editor, The Mirror again gained second position at the next circulation reporting," he recalled.
His next job with the corporation was starting a public relations office.
Charlie's interest in learning to fly is what channeled his writing talents into aviation. He eventually earned his single and twin engine certificates, as well as an instrument rating.
After a brief stint at Flying Magazine, Charlie moved to Washington, D.C., to work at the Utility Airplane Council, the predecessor of today's General Aviation Manufacturers Association. At that time, the council was made up of officials from Piper, Beech, Cessna, Aero-Commander and Continental and Lycoming engine companies.
"I was fortunate enough to work with Mr. Piper, his sons, Olive Ann Beech, Dwane Wallace of Cessna and others when general aviation was growing fast," Charlie recalled.
His next job was as senior vice president of public relations of the Aircraft Owners and Pilots Association, where he worked from 1968 until 1983. His son, Craig, is now the secretary general of the International Council of Aircraft Owner and Pilot Associations and an advisor to AOPA on security issues.
While Charlie had reached retirement age at AOPA in 1983, he was not ready to stop his lifelong passion for writing and aviation.
He began a freelance writing career, eventually becoming the Washington, D.C., correspondent for the FLYER newspaper, which has grown into General Aviation News.
He also wrote three books and was awarded Aviation Writer of the Year in 1998. In addition to his writing and flying, Charlie continued to paint portraits.
Charlie is survived by his loving wife, Majel, as well as four children, Sherry Gutierrez, Linda Woodworth, Chuck Spence, and Craig Spence; an older brother, Thomas Spence; nine grandchildren; seven great-grandchildren; and many nieces, nephews, cousins, friends and other relatives.
For almost 20 years, Charlie's column anchored page 9 of the print edition of General Aviation News, bringing his special insights into what was happening in Washington, D.C., and how it was affecting general aviation.
Charlie ended his last column noting that his career "has been a great ride over these 76 years."
"These have been the best of times," he wrote. "But it is time to leave the hangar doors closed. Thanks for reading me over these years. May you have wind beneath your wings and always fly with a tail wind. Goodbye."
Goodbye Charlie, we'll miss you.
In lieu of flowers, the family asks that donations be made to the American Cancer Society.