FARGO, North Dakota — Appareo reports that its Stratus ESG transponder has received Technical Standard Order (TSO) authorization from the FAA.
Stratus ESG is a panel-mounted 1090 ES transponder that helps aircraft owners meet the FAA's 2020 mandate by providing ADS-B Out and built-in WAAS GPS all in one box, priced at $2,995.
The company also reports that the transponder is now available with two kit options —Stratus ESG and Stratus ESGi.
The Stratus ESGi kit includes the certified transponder and a non-certified ADS-B In receiver that was designed to work only with Stratus ESG. When connected to Stratus ESG, the Stratus 2i receiver provides the same ADS-B and AHRS experience on ForeFlight Mobile as pilots have come to expect from the Stratus product family.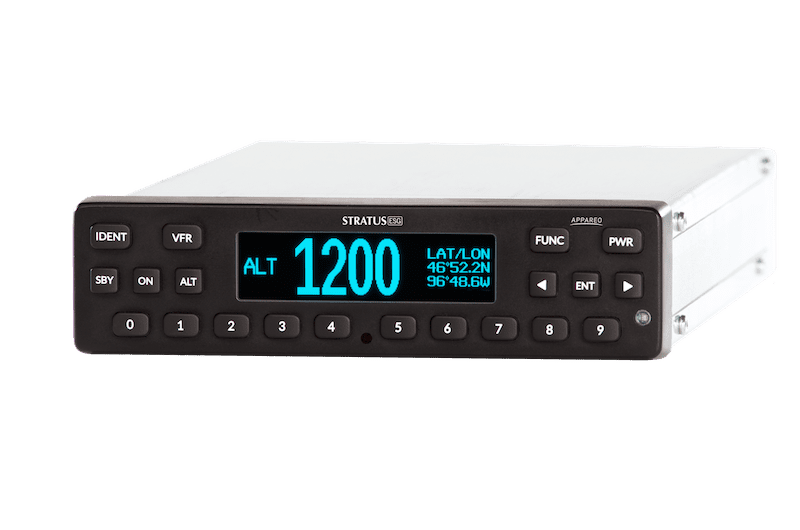 "We're excited to be offering a new kit option to include both ADS-B In and Out," said Kris Garberg, director of sales at Appareo. "This kit will enable a lot of non-glass panel aircraft owners to enjoy the benefits of ADS-B In while complying with the 2020 mandate for ADS-B Out — affordably."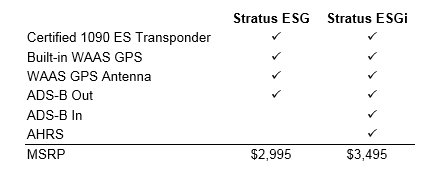 Appareo has a network of nearly 280 authorized dealers who are selling Stratus products and scheduling installations.