Bill includes provision for third class medical reform
WASHINGTON, D.C. — Leaders of the House Transportation and Infrastructure Committee and the Senate Commerce, Science, and Transportation Committee reached a bipartisan agreement July 6 on extending the FAA's authorization through Sept. 30, 2017.
"We have reached an agreement on an FAA extension that provides much-needed stability for our aviation system through September 2017," Transportation and Infrastructure Committee Chairman Bill Shuster (R-Pa.); Transportation and Infrastructure Committee Ranking Member Peter DeFazio (D-Ore.); Commerce, Science, and Transportation Committee Chairman John Thune (R-SD); and Commerce, Science, and Transportation Committee Ranking Member Bill Nelson (D-Florida) said in a joint statement.
"We look forward to sending this measure to the president before the July 15 expiration of the FAA's current authorization," the statement continued. "Recognizing that this is a year-long extension, we are also committed to working together on a longer-term reauthorization that includes other important reforms benefiting all passengers and Americans who depend on a safe aviation system."
One of the provisions of the agreement is that it "reforms and streamlines the third-class medical certification process."
That's good news for GA advocates, especially officials with the Aircraft Owners and Pilots Association and the Experimental Aircraft Association, who have been lobbying for medical reform since the two groups filed a petition for it in 2012.
"Including third class medical reform in this package is great news for general aviation and we're very pleased to see it moving forward as part of the FAA extension," said AOPA President Mark Baker. "We appreciate the efforts of general aviation advocates in both the House and Senate. This is a vital issue for the general aviation community, and AOPA has worked with lawmakers day in and day out to build bipartisan support for these commonsense changes. Medical reform is long overdue and we look forward to seeing the House and Senate pass this legislation in the coming days."
"This has been slow, painstaking work, but important work, as EAA members have told us this is the top legislative priority," said EAA CEO/Chairman Jack J. Pelton, who has been part of the EAA team working the issue with congressional leaders. "As we mentioned often since the beginning of this effort, bringing change through legislation is not quick or easy. EAA and AOPA have fought every day to overcome significant hurdles in Congress and will continue to do so until aeromedical reform is signed into law. The medical reform proposed in the Pilots Bill of Rights 2 is a major step forward in changing the landscape of medical certification for recreational and personal flying. It provides relief for pilots while maintaining safety – and in some cases, enhancing it."
The provisions of the FAA extension package have been negotiated over the past several weeks, and it is expected that the House and Senate will pass the legislation and send it to the president to be signed into law before Congress adjourns next week.
After the president signs the bill into law, the FAA will have up to one year to develop and issue regulations before the third class medical provisions become effective.
Also good news for GA advocates is that the extension does not include any part of a proposal by Shuster to privatize the air traffic control system.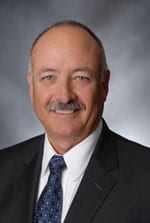 While noting the extension is not a "perfect solution," National Air Transportation Association (NATA) President and CEO Thomas L. Hendricks said it was important that "the legislation does not act on a proposal to corporatize our nation's air traffic control system. While it was a debate worth having, radical change to the FAA's management structure and funding poses risks to the safe and stable nature of the world's best air traffic control system. We are pleased that lawmakers ultimately recognized that such a proposal will place general aviation in constant peril, starve rural America of access to cutting-edge technology, and saddle the traveling public with ever increasing fees."
And while officials with the General Aviation Manufacturers Association applaud efforts to reform the third class medical, they say the legislation is a "missed opportunity to support U.S. manufacturing jobs."

"The decision to introduce a short-term extension of FAA programs into 2017, while necessary to keep the agency operating, is a missed opportunity for significant certification and regulatory reform," explained GAMA President and CEO Pete Bunce. "The extension does contain a provision to reform the third-class medical system, but it fails to address the broader certification and regulatory changes needed to improve safety, provide more consistency in regulatory interpretation, and keep the U.S. aviation industry competitive in the global economy. There is no excuse for this inaction, particularly when parties in both chambers agree on the importance of these reforms. The result will be the continued inefficient use of industry and FAA resources, and ensure that general aviation manufacturers continue to face unnecessary obstacles to creating jobs and selling their products.
"The certification reforms in both the original House Transportation and Infrastructure Committee-passed bill and Senate-passed bill are very similar and could be implemented quickly to address market and regulatory challenges the industry faces," he said. "They would have an immediate, positive impact and contribute to industry growth and employment in a difficult economic environment.
"Unfortunately, with the U.S. Congress choosing not to act on these critical reforms, general aviation manufacturers, maintenance, repair, and overhaul facilities, their respective employees, and their supplier networks are the ones who will lose," he continued. "While it's easy to talk the talk about the importance of manufacturing and related jobs in the United States, Congress has missed an important chance to match its words with actions. We hope that members of Congress will recommit themselves to passing these reforms as quickly as possible and well before the Sept. 30, 2017 deadline established in this extension."