ASA's 2017 Test Preps and Test Guides are now shipping, while Prepware Software begins shipping the last week of July.
The 2017 Test Prep and Test Guide books include five free online tests and the option for pilot applicants to receive their endorsement (test authorization).
Test Preps for pilots include the Computer Testing Supplement with the same FAA legends, figures, and full-color charts issued at the testing center to help you become familiar with all available information before you take your official test. FAA test figures for Test Guides are included in the book near the questions to which they apply.
2017 Prepware Software can be installed to laptop and desktop computers (PC and Mac compatible) and includes a 24-month account to Prepware Online.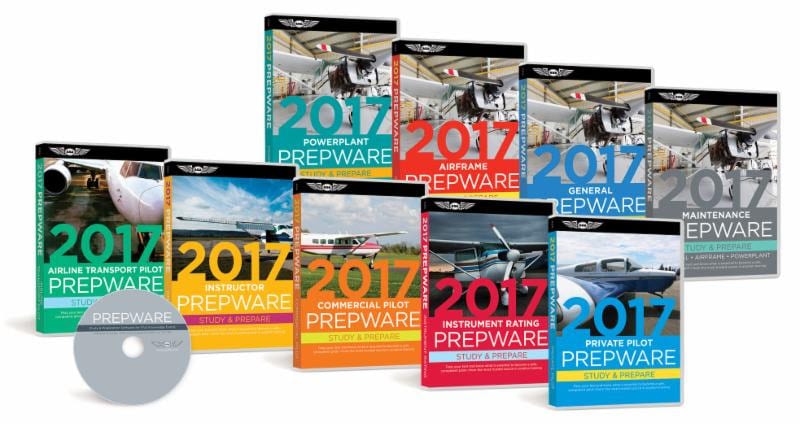 Students can study for their exam using the installed program on a desktop or laptop computer, or log in to their Prepware Online account from any internet-connected computer, tablet or smartphone.
Prepware is available in multiple formats including software (DVD-ROM or Download, compatible with PCs and Macs), Prepware Online (compatible with any internet-connected device, including iPads), Test Prep and Test Guide Bundles (book + software), Prepware School (for instructors and institutions) as well as apps for Apple iOS and Android operating systems.