Garmin and Jeppesen have partnered to integrate Jeppesen terminal charts with the iOS-based Garmin Pilot app.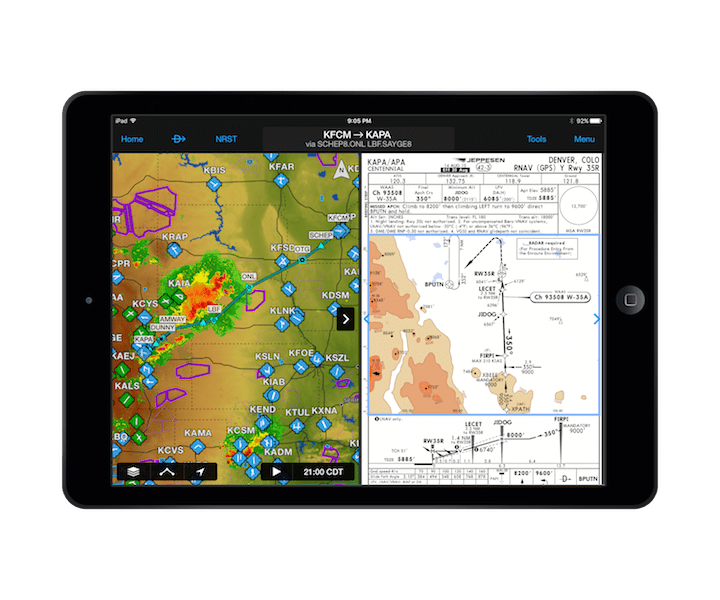 "Teaming with our long-standing partner Garmin to provide Jeppesen terminal charts for the Garmin Pilot app marks a new era for the availability of Jeppesen charts. The comprehensive Garmin Pilot combined with Jeppesen charts establishes a world class app for the global general aviation community," said Reggie Arsenault, director, Jeppesen General Aviation Client Management. "While we will continue to support Jeppesen Mobile FliteDeck, we view Garmin Pilot as a premier cockpit app and we will work together to deliver innovative charting and flight data capabilities."
Jeppesen terminal charts can now be viewed within Garmin Pilot from the charts page and in split screen mode alongside the moving map. Geo-referenced Jeppesen charts can also be overlaid on the moving map for seamless navigation.
Customers with a Garmin Pilot IFR Premium subscription and a Jeppesen data subscription may access Jeppesen charts within the application at no additional charge.
An electronic Jeppesen chart subscription for Garmin Pilot is required to access Jeppesen terminal charts through the app. Customers interested in purchasing a Jeppesen electronic charting subscription can go to Jeppesen.com/garminpilot.