RANS Aircraft has unveiled its latest mode, the S-21 OUTBOUND, an all-metal airplane with STOL capability, 800+ pounds of useful load and a 500+ mile range.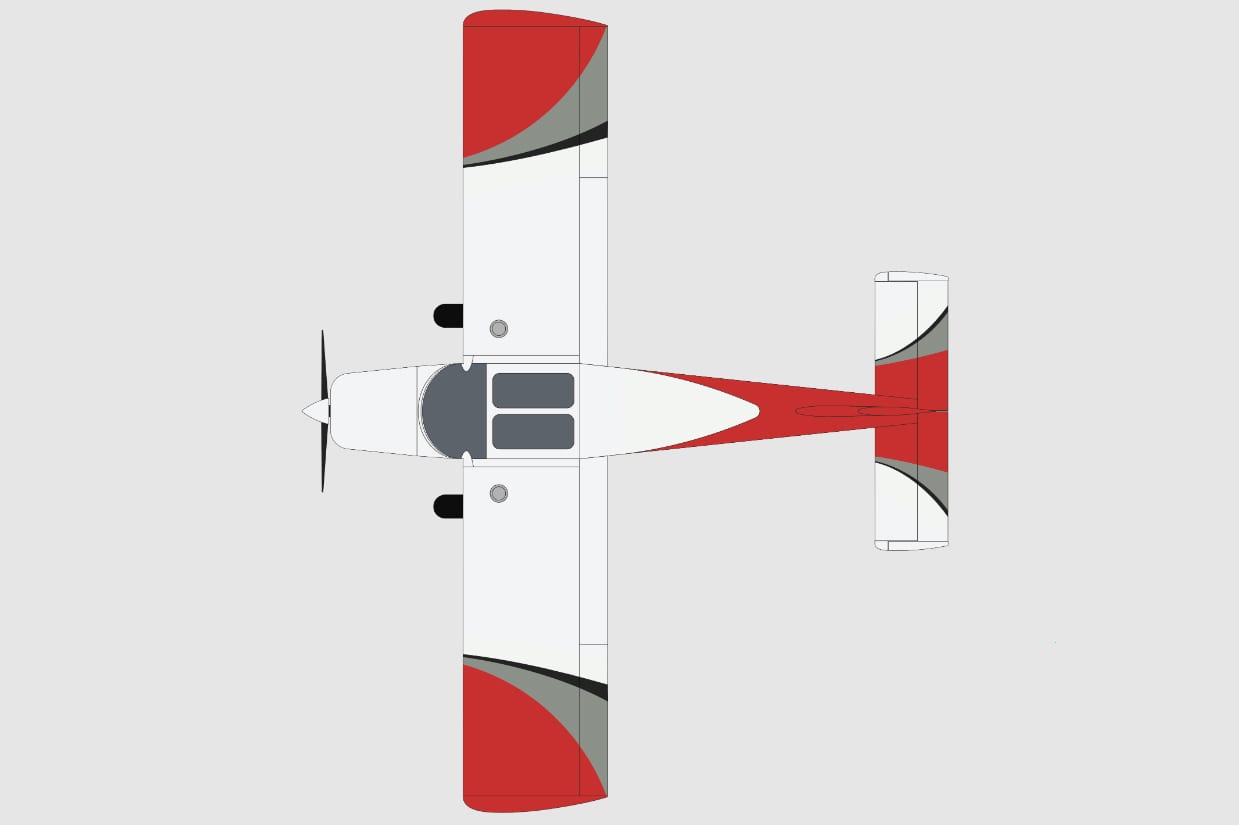 "This is exciting for us," says designer Randy Schlitter, "building a big two-seater with a lot of power and aerodynamics that allow both a 150+ cruise and STOL credentials, and building in features that make assembly easier and more accurate than ever."
The new S-21 OUTBOUND is an all-metal high-wing, single-strut design that can be built as either a taildragger or a tricycle.
It mounts the "stroker" 180-hp Titan engine (and can be configured for others, all the way to a Rotax).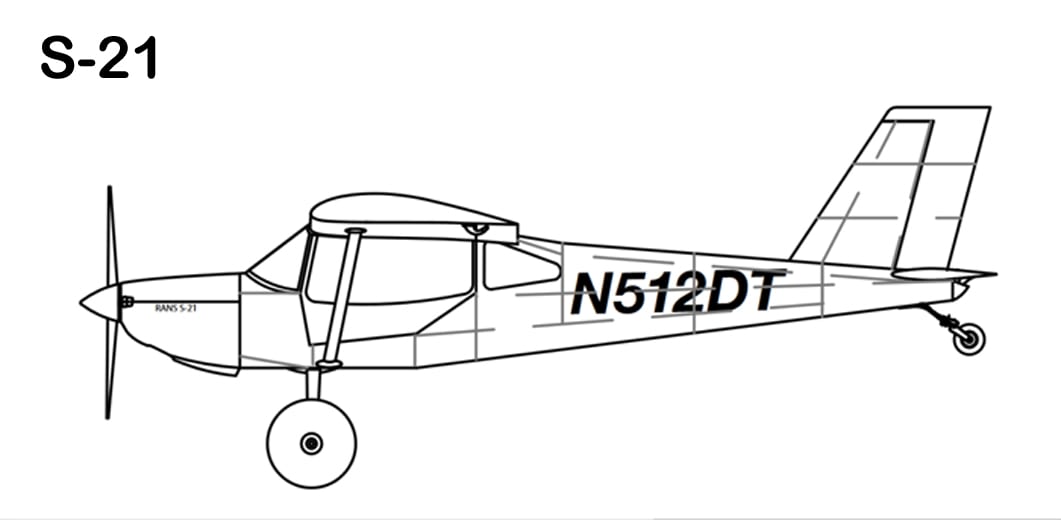 Slotted flaps produce considerably less drag than traditional STOL appurtenances, allowing the S-21 OUTBOUND to enjoy excellent slow-flight characteristics while maintaining a respectable 150+ mph cruise speed, according to company officials.
The OUTBOUND is the highest-payload design ever offered by RANS. Its 28-foot wingspan and 141 square foot wing support its 1,800 pound gross weight.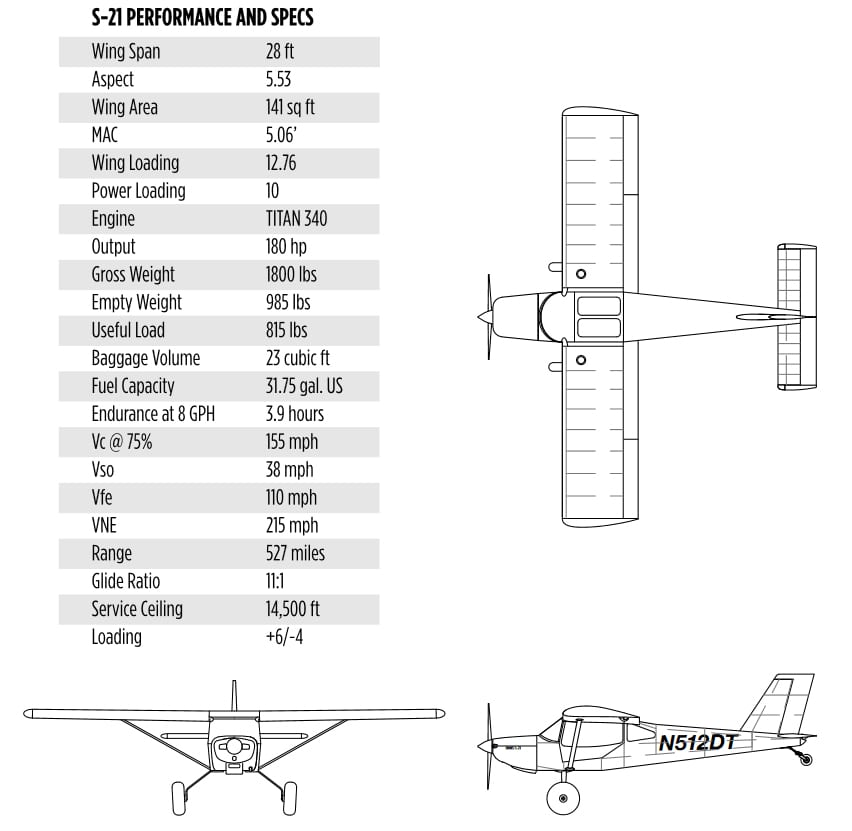 Proprietary leading and trailing-edge extruded spars make the wing cleaner and easier to build, and the crew cage attaches to the main components, with an aft monocoque supporting the empennage.
"This should be the fastest-build kit we've ever offered," said Schlitter, "and certainly when you take its size into consideration. Final-size matched holes in the sheet metal prevent most mistakes for a first-time builder, too."
Making the build even quicker is the fact that the OUTBOUND doesn't require paint. And finished sheetmetal, powder-coating, and built-in protection mean the OUTBOUND will stand up to years in the sun, he noted.
Main wheels and tires can range from open or enclosed 8.00-series to 26-inch bush wheels.
The prototype is under construction now, with more details available at AirVenture.