By Tim Gaffney
OSHKOSH, Wis.— For one week in late July every year, flight enthusiasts from around the world gather for what's billed as the world's greatest aviation celebration — the Experimental Aircraft Association's AirVenture convention and fly-in.
More than 500,000 visitors, including more than 2,000 from 80 foreign countries, flock to EAA's headquarters at Wittman Regional Airport, many in their own planes. The field is covered by more more than 10,000 aircraft, ranging from garage-built sport planes to the mighty Air Force C-5 Galaxy transport jet.
Amidst the sprawl of aircraft, vendors' booths and sponsors' pavilions, a National Park Service exhibit reminds visitors that this vast and varied collection of flying machines has common roots in Dayton, Ohio.
One of several U.S. government exhibits in the warehouse-like Federal Pavilion, the NPS exhibit tells the story of Wilbur and Orville Wright with a focus on two national sites dedicated to their history: The Dayton Aviation Heritage National Historical Park in Dayton and the Wright Brothers National Memorial at Kitty Hawk, N.C.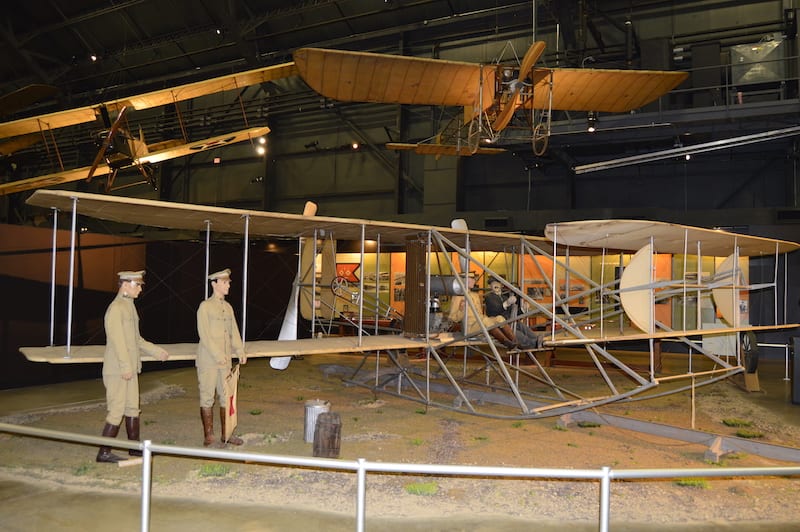 For one week, NPS rangers and volunteers have a chance to tell people how Wilbur and Orville developed and built their gliders and their first powered airplane in their West Dayton bicycle shop and tested them on North Carolina's Outer Banks — and how Orville's historic 12-second flight in 1903 was just one step in a journey of discovery that continued back in Dayton to culminate in America's first airplane factory, also in Dayton.
Even aviation-savvy people are surprised by what they didn't know about Wilbur and Orville, said Ranger Nicholas Georgeff, NPS team lead for the exhibit.
"People say, 'Wow! We didn't realize the Wrights were from Ohio or that they did their research and development in Ohio,'" said Georgeff, who works at the Dayton park and has been supporting the AirVenture exhibit for eight years.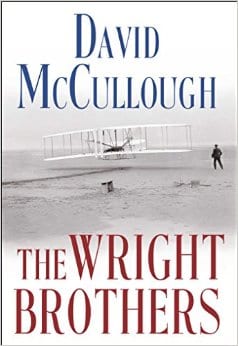 It's a reaction Georgeff gets a lot during the weekt. But he's finding an uptick in awareness this year in the wake of David McCullough's best-selling book, The Wright Brothers. Several visitors have mentioned the book in saying they recently made or plan to make a visit to Dayton, he said.
"We're averaging probably two dozen each day who say they are visiting Dayton or planning trips to Dayton," Georgeff said. Eight years ago, he said, only about a dozen in the whole week mentioned such plans.
The exhibit in Oshkosh even has an impact on people back home. Georgeff said he encounters numerous visitors from the Dayton area who are surprised to learn about the park.
"Not many Daytonians are aware there's a national park in their own backyard," he said.
The exhibit uses a combination of large maps, banners and videos to tell the story.
What draws most visitors, though, is a simulator that lets them test their skills on the first successful powered airplane, the 1903 Wright Flyer.
To try it, they lie belly-down on a winglike surface in front of a large computer screen. The odd controls include a lever for the up-and-down elevator and a cradle they push side to side their hips to work the rudder.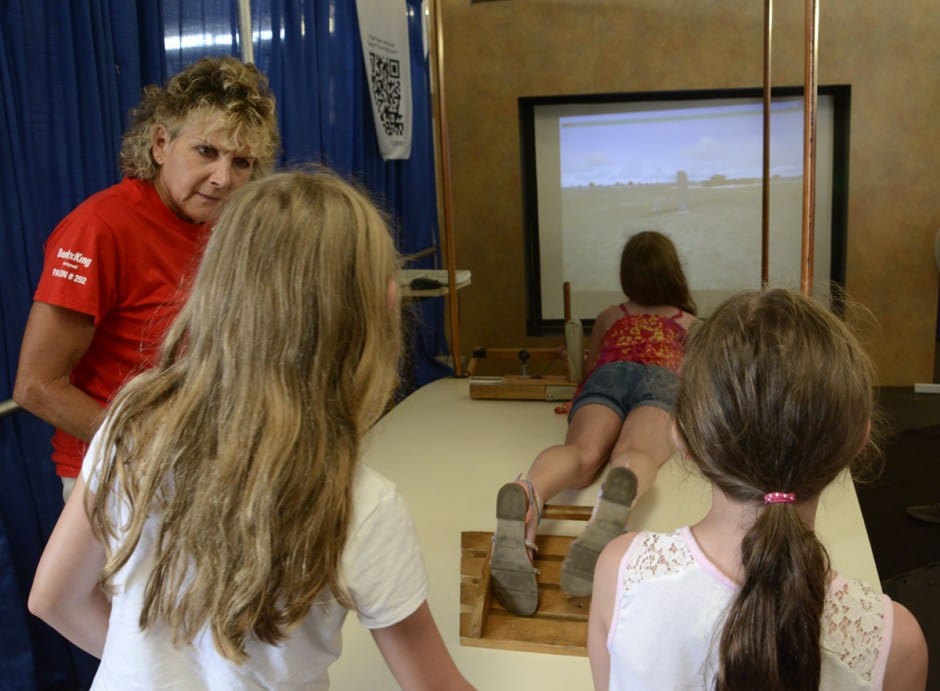 "It's hard to steer," said Melanie Zaroyiannis of Chicago, after flying and promptly crashing. The 10-year-old took turns on the simulator with her twin sister Ifiyenia and Georgia, 8. Each session ended with a virtual dive into the sand.
Their mother, Kyri Zaroyiannis, is an aerospace engineer who works for the FAA. But she didn't fault her daughters. "I tried it last year and crashed it," she admitted.