OSHKOSH – Avidyne Corporation reported at AirVenture that it has teamed with Master Instructor Gary Reeves and PilotSafety.org to develop new training programs for Avidyne's avionics product line, starting with the IFD440/540 FMS GPS systems.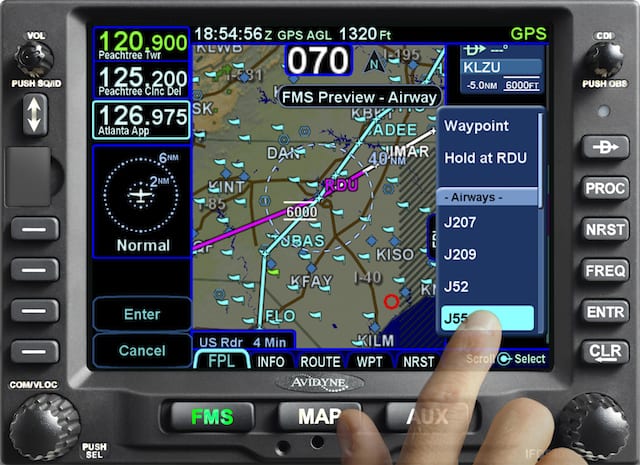 "Avidyne will be the first major avionics company to provide these superior training resources for pilots," said Reeves. "Using our in-flight video-based curriculum, IFD440 and IFD540 owners and prospects will get real world exposure to the power and simplicity of these great Avidyne products."
"We are pleased to have Gary Reeves and PilotSafety.org as a designated training partner," said Mitch Biggs, Avidyne's Vice President of Sales & Marketing. "Gary has significant expertise as a professional instructor, especially in single-pilot operations and with GPS technology, and we believe our customers will find it very beneficial."
Reeves' training program will include the following:
Free webinars, which are available now at PilotSafety.org;
Free 90 minute training DVD with each new unit purchased. This video will also be available online at Avidyne.com or PilotSafety.org at no charge.
Free training seminars will be available at national aviation events, like AirVenture, SUN 'n FUN, FLYING Aviation Expo, and others, presented live by Gary Reeves.
Flight Instructor training programs including free lesson plans and teaching guides;
A six hour Mastery video training system available at PilotSafety.org;
A three day one-on-one intensive master training program in the owner's aircraft at their home airport.