The August 2016 issue of Seattle Business magazine has two feature stories regarding commercial aviation in the greater Puget Sound in Washington state.
Why do I care? Because "small aircraft" are a part of the story — and not in a good way.
In the lead feature, "Paine Field Ready for Takeoff," author Stephen H. Dunphy writes of the history of Everett, Washington's Paine Field (KPAE).
Built in 1936, it was originally "envisioned as being one of 10 commercial "super airports" around the country." Today, a private equity firm is planning to build a "two-gate passenger terminal [that] will be the first privately operated commercial air terminal in the country."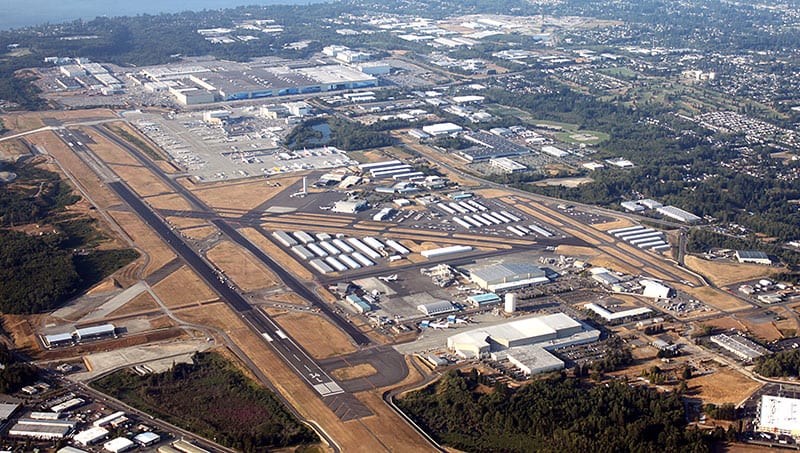 Outsize growth at Sea-Tac International is driving the profound need to add airline service at another airport in the Puget Sound. Since KPAE was originally envisioned as such an airport, locating a terminal at KPAE makes, Dunphy claims, the most sense.
He has my support. Who am I to argue?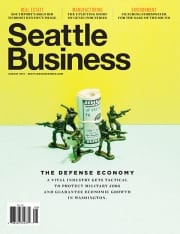 For balance in his story, Dunphy does note significant resistance to adding two dozen commercial flights a day.
But in response to those who oppose adding two dozen commercial flight at KPAE, Dunphy throws general aviation under the proverbial bus.
"In fact, the noisier aircraft tend to be private planes that use the only runway that takes them over Mukilteo. An opposition group, Save Our Communities, and two individuals filed suit to block commercial service on environmental grounds, but a Ninth Circuit Court of Appeals ruling in March rejected the argument."
Sigh.
Seattle Magazine Editor Leslie Helm's Editor's Note, "The Case for Paine Field," also contains much support for starting commercial air service at KPAE. It also includes this little unwanted — at least to those of us who fly "small aircraft" — nugget: "The noise at Paine Field that neighbors complain about mostly comes from small aircraft that use an east-west runway that forces those planes to fly right over Mukilteo. Larger commercial planes use a north-south runway, which is parallel to the community and, according to the Federal Aviation Administration, does not significantly affect the neighborhood."
Those of us who fly "small aircraft" are the problem, according to Dunphy and Helm. Not the airlines.
The airlines? They cause roadway congestion, but also deliver huge tax revenue. Never mind the overused counterpoint that KPAE was there first. The surrounding neighborhoods came second.
Paine Field is home to a huge Boeing factory. It also hosts 650 based general aviation aircraft, two community colleges, the Museum of Flight's Restoration Center and Paul Allen's Flying Heritage Collection.
Somehow, as I see it, we need to support our sibling's efforts to expand commercial air service at KPAE, while garnering their support for long-term access to same. In this case, we really do need each other.
Getting on the same side of the argument is crucial. But I fear we have a long way to go.