Perhaps it was the newly-passed Pilot's Bill of Rights 2 and improved business conditions, but the mood at AirVenture 2016 was especially positive and upbeat this year, with Experimental Aircraft Association CEO and Chairman Jack Pelton calling it the best Oshkosh ever.
Although this year's overall attendance was up only slightly — 563,000 versus 558,000 last year — camping was up 10%.
CAMPING
Many EAA Chapters camp together for the week and this year a group dressed up and held a spirited "Christmas in July" parade through the streets of Camp Scholler, which featured Santa wearing shorts and enjoying an adult beverage.
The early half of the week was hot and humid, but a cloud cover brought cooler temps and some rain toward the end of the show.
There were 14,300 aircraft movements during the week, which again made Oshkosh the world's busiest airport for that week.
SALES UP
The aircraft-related vendors I spoke to reported increased interest and sales, especially during the early part of the week.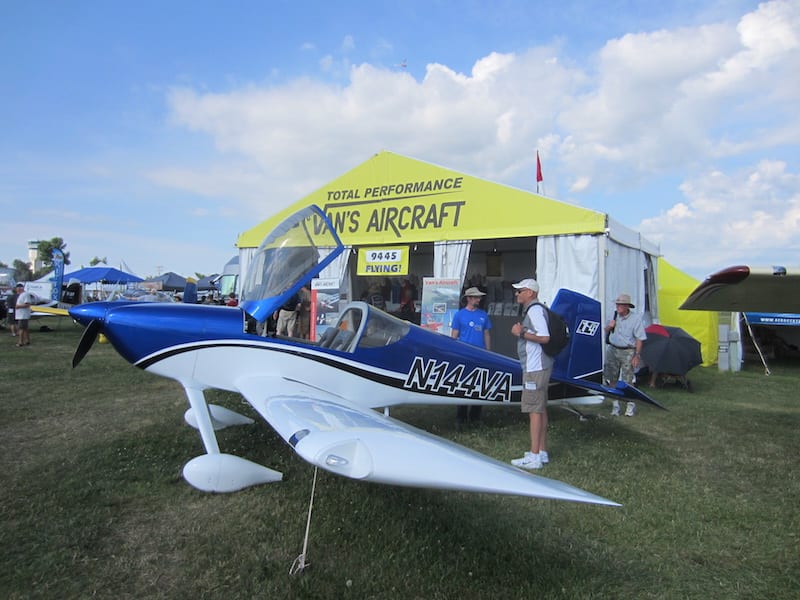 However, one of the main exhibit hangars did not appear to be completely sold out and several vendors like you would normally see at a county fair had booths hawking massaging recliners, home spas and the like. I wanted to try the recliner, but they were always occupied when I walked by.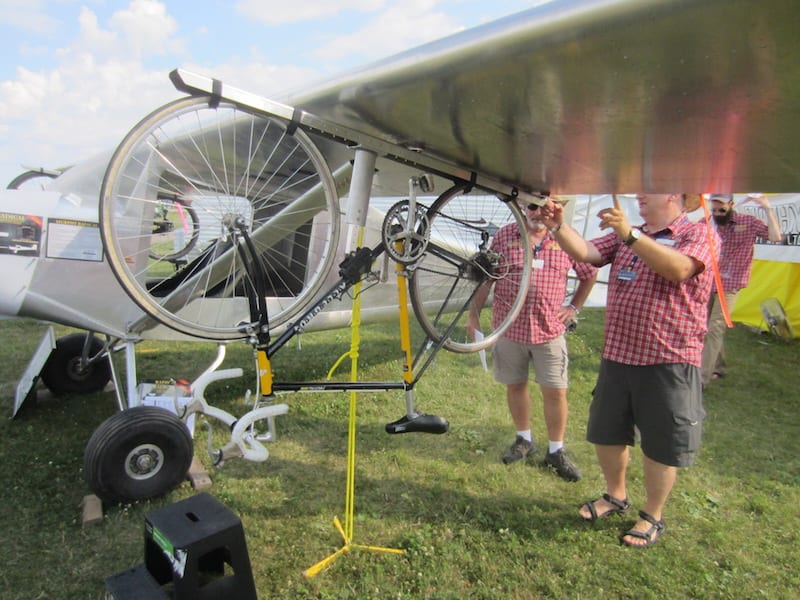 CELEBRATIONS
Several aviation companies celebrated significant anniversaries at Oshkosh this year:
Hartzell Propeller celebrated 99 years in business.
Boeing's first aircraft, a seaplane, was built 100 years ago and AirVenture's main showcase ramp, dubbed Boeing Centennial Plaza for this year's event, was filled with a variety of vintage and current-production Boeing aircraft in celebration of the anniversary.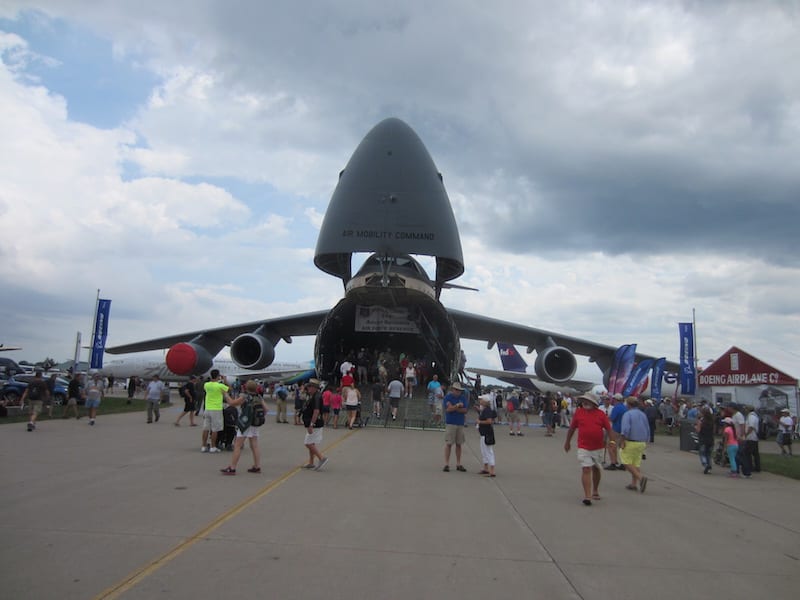 The United States Coast Guard is celebrating 100 years since first using aviation to further its search and rescue mission. The theme for 2016 is "100 years into the storm" and several of their aircraft have been painted in the schemes of years ago.
Representatives of the Coast Guard were also quick to point out that they supplied the first "ground crew" in the history of aviation, since personnel from the Coast Guard station at Kill Devil Hill near Kitty Hawk volunteered to help the Wright brothers with their pioneering flights.
WARBIRDS
"Warbirds in Review" presentations, offered twice daily, are always a highlight of AirVenture for me. A variety of aircraft are featured and interviews of the owners are augmented with videos shown on a large screen. Also, I always enjoy singer Theresa Eaman's renditions of songs from World War II.
The Warbird Tram Tour is the best way to get an overview of all the warbirds parked at Oshkosh … and it's free!
David Hartman's Warbirds in Review interview with 94-year-old Bob Hoover attracted a standing-room-only crowd.
Although in a wheelchair, Hoover held the crowd spellbound as he related "the stupidest thing I ever did," his story about escaping from a German prison camp only two weeks before the end of the war, stealing a German fighter, and flying it to freedom. Once airborne in the plane with German markings, it occurred to him that he could get shot down by Allied forces, so he flew right below a cloud deck so he could climb and hide if noticed.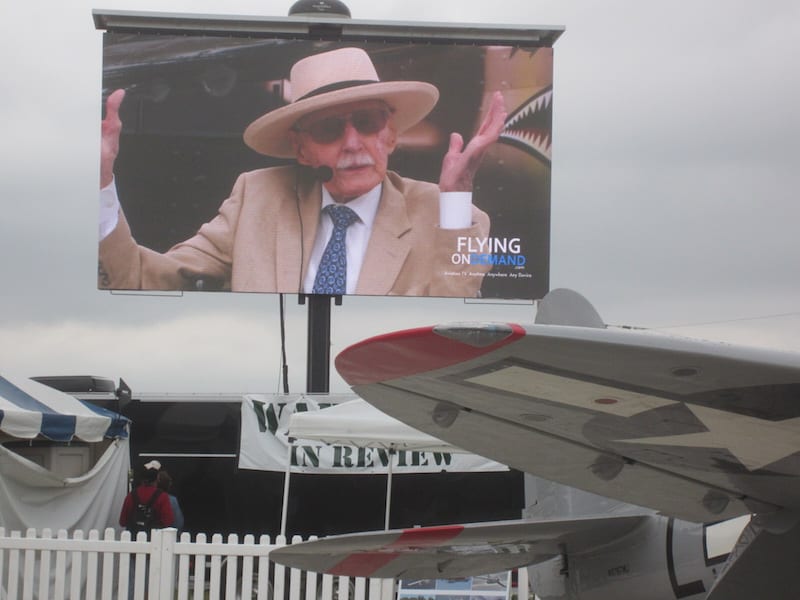 And kudos to Warbirds in Review volunteers, including founder Connie Bowlin, for reversing the position of the bleachers this year so the audience no longer faces the sun!
FISH ON DECK
EAA Director of Communications Dick Knapinski always provides a good press briefing each morning of AirVenture and journalists often start their day with him.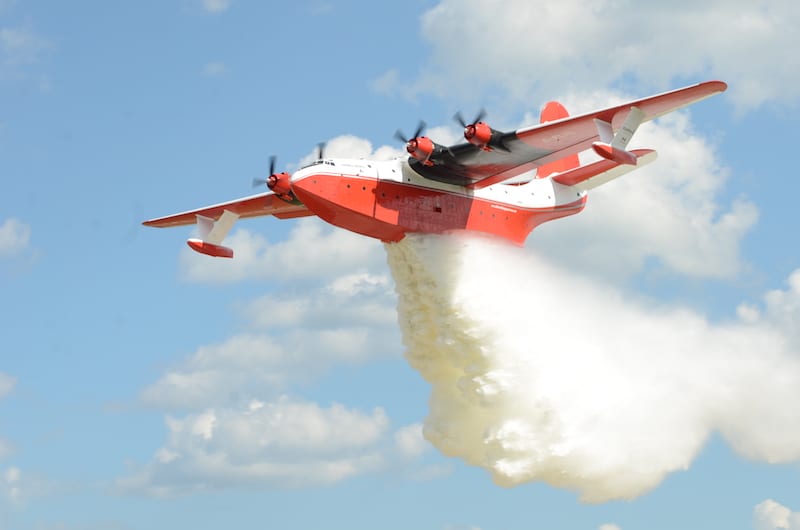 Early in the week, when talking about the upcoming Hawaii Mars water drop during the afternoon airshow, he quipped that runway FOD (which normally means Foreign Object Debris), had taken on a new meaning this year – Fish On Deck.
THE END OF AN ERA
Arthritis finally silenced the polka: After 29 years, it was sad to see that Jerry's One Man Band was not performing at his usual spot at the corner of Knapp and Vern Streets.
For the past several AirVentures, Jerry Sleger displayed a hand-made sign that announced it was his "last year," but 2015 actually was.
FORUMS
With more than 1,000 forums, workshops and presentations available during the week, it was difficult to choose which ones to attend. However, all the forums since 1972 have been recorded and are reportedly available by emailing oshkoshforums@live.com.
FLYING IN
After flying into Oshkosh for AirVenture numerous times in the past (and it's not as hard as some people say), my flying buddy and I have found that the Appleton airport is a great alternative.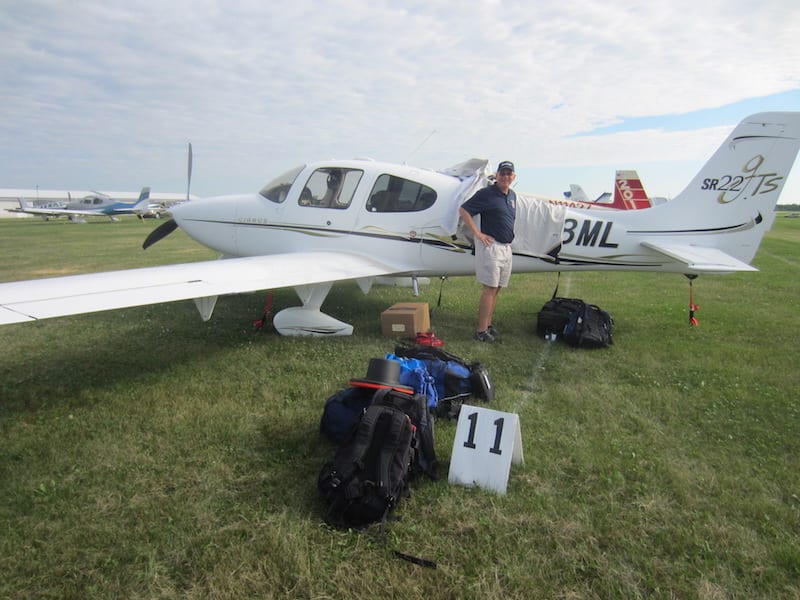 And, for us at least, staying at a private home is preferable to sleeping on the ground … and you might even find a vehicle you can borrow.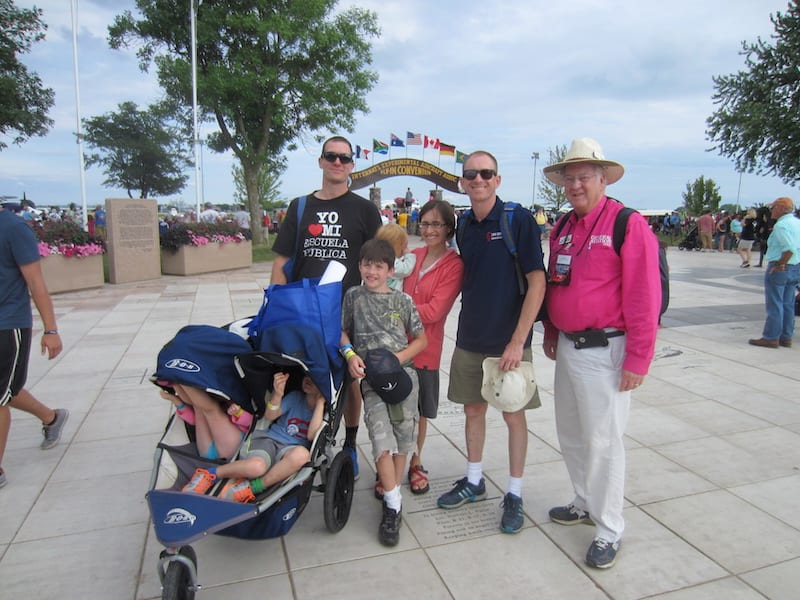 AirVenture dates for 2017 are July 24-30. I hope to see you there!