Astronics Max-Viz has introduced the X1+HR (high resolution) Enhanced Vision System (EVS) for experimental and homebuilt aircraft.
Priced at $18,000, the uncertified X1+HR sensor uses a 640×480 pixel resolution long wave infrared thermal imager with electronic zoom to assist pilots of experimental and homebuilt aircraft, which often operate from unimproved airstrips with wildlife and other obstacles. It is compatible with any display that accepts NTSC or PAL/Analog RS-170 signals.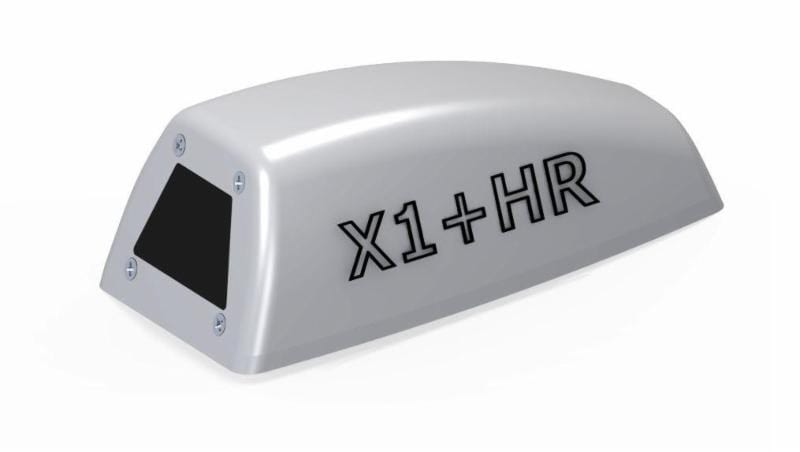 The system, which weighs 1.2 pounds, allows pilots to see temporary obstructions, such as wildlife and construction barriers, which may not be visible and are not in any synthetic vision database.
The X1+HR enables pilots to see up to 10 times further than unaided human vision in visibility-obscured conditions, such as smoke, haze and light fog, in daytime or nighttime, according to company officials.
It features a lightweight, solid-state, uncooled thermal camera with a sensor image that can be displayed on Garmin G500, G600, G1000, Avidyne R9, Bendix King KMD-850, AvMap EKP-V, Flipper, Rosen monitors and EFBs. Individual pins for control switches allow placement flexibility, company officials note. Multiple horizontal field of view options include: 45°, 69° and 90°.
The new system has a metal fairing design, a Composite Video signal format (NTSC or PAL), selectable white-hot/black-hot polarity and is DO-160G compliant. The integral window heaters permit operation in all conditions with a temperature operating environment from -55° C to +70° C.
The system features pixel non-uniformity correction, is manufactured in an AS9100 Certified facility, and has solid state technology which means no routine maintenance is required, company officials add.