The foundation the R&M Steel Company is built upon was poured in 1968 in State College, Pennsylvania. The City of State College passed an ordinance that required fire escapes be added to all buildings that housed apartments for college students.
Seeing an opportunity, R&M Steel founder Robert "Rob" Roberts had steel delivered to the buildings impacted by the new ordinance. Just 22 years old at the time, Roberts built the fire escapes on site.
From that humble start, R&M Steel now delivers pre-engineered metal buildings around the globe.
During a recent visit with Robert and Nancy Roberts at their Caldwell, Idaho, headquarters, I asked Robert to list the countries his buildings have been delivered to.
"It would be much quicker to list the countries we haven't shipped a building to," responded Robert.
Gotcha.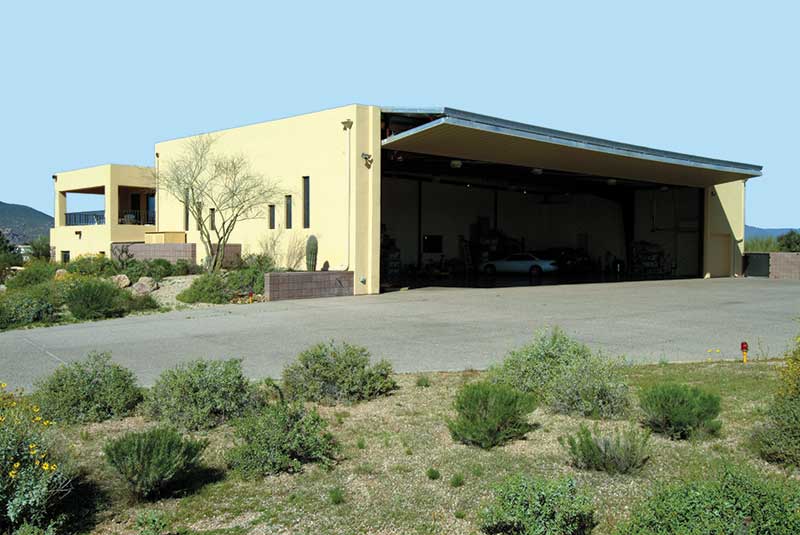 R&M Steel completes — on average — 365 pre-engineered buildings each year. That pace has held firm for many years, according to Roberts.
They Asked
In 2008, a report from R&M Steel's accounting system notes, "December 4, 2008, Caldwell High School, Weld Shop, $34,508."
That simple line item is the first recorded donation on a four-page report. Donations range from supporting an Eagle Scout project with a few hundred dollars worth of "Prime Rib panels, screws and Custom Flashing" to a three-building, two storage unit donation to the Kootenai Technical Eduction Campus (KTEC) worth north of half-a-million dollars. And everything in between.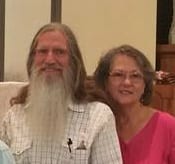 I asked Robert how he got started donating steel buildings.
"They asked," was his simple two-word answer.
"And we haven't yet turned down anyone who's asked," added Nancy.
The donations run the gamut. Some support law enforcement. Others support broader municipal needs.
But it is clear in talking with Robert and Nancy (and looking at the partial list below), their passion lies in the next generation. Technical schools dominate. Ensuring our country, in general, and R&M Steel specifically, have a steady supply of welders, fabricators, engineers and more is a key driver — and fulfills a big picture vision — to R&M Steel's donations.
With the exception of one donation heading to La Grande, Oregon — that was still in process during my visit — all donations so far have been to Idaho-based organizations.
The Future
Robert does more than donate buildings. Both he and Nancy also donate their time. They serve on the Canyon-Owyhee School Service Agency (COSSA) Technical Advisory Committee (TAC), as well as COSSA's Stakeholders and Foundation groups.
A quote from Robert and Nancy, when awarded the Distinguished Service Award at the 2015 Idaho Division of Professional-Technical Education Summer Conference, sums up their passion: "The students are Idaho's future. The professional-technical schools prepare the students for high quality jobs that will benefit them in all aspects of their lives. Our communities will reap the benefits for generations to come."
It would seem that Robert seeks to expand the footprint of that original foundation.
A Partial – and Growing – List
Ag Science and Technology Training Center pre-engineered metal building, Burley, Idaho;
Caldwell High School welding classroom and welding lab pre-engineered metal building, Caldwell, Idaho;
Canyon-Owyhee School Service Agency (COSSA) Professional-Technical School and Academy pre-engineered metal building, Wilder, Idaho;
Canyon-Owyhee School Service Agency (COSSA) building trades training pre-engineered metal building, Wilder, Idaho;
Horseshoe Bend Professional-Technical Education Center pre-engineered metal building, Horseshoe Bend, Idaho;
Idaho Falls Professional-Technical High School pre-engineered metal building, Idaho Falls, Idaho;
Kootenai Technical Education Center (KTEC) pre-engineered metal building, Rathdrum, Idaho;
Salad High School auto shop and classroom pre-engineered metal building, Malad, Idaho;
Midvale High School classrooms and gymnasium pre-engineered metal building, Midvale, Idaho.