Screaming through the Arizona skies at 160 mph, Noah Bahnson of the United States got a monkey off his back on Saturday, Nov. 19, 2016, clinching his first-ever win in the Red Bull Aces wingsuit four-cross championship.
The event sees athletes don wing suits — special jumpsuits that shape the human body into an airfoil, creating lift and, with it, "human flight."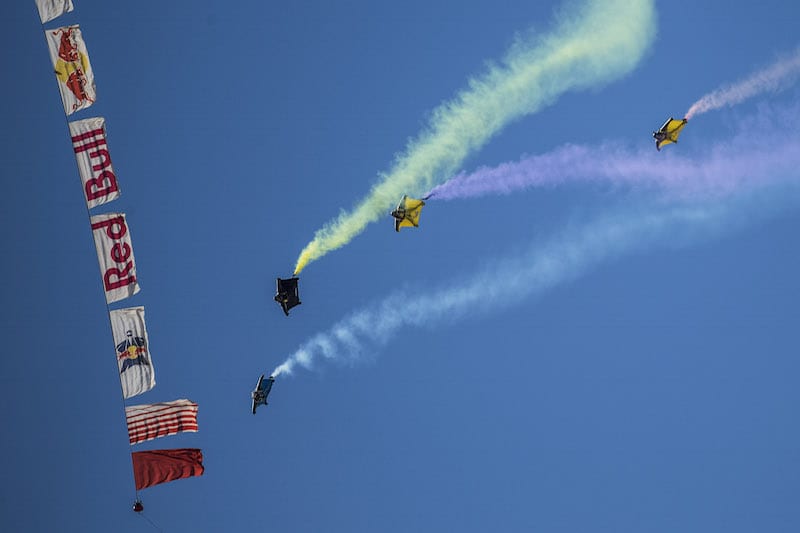 In the competition to find the world's best overall wingsuit pilot, 40 athletes from 18 countries jumped in four-person heats from a helicopter at 8,000 feet above the Phoenix desert, slaloming head-to-head through four race gates suspended mid-air.
After finishing as the runner-up two years in a row, in Saturday's final heat a determined Bahnson took the lead early and wouldn't let it go, passing the finish gate more than half a second ahead of fellow American Will Kitto of the USA.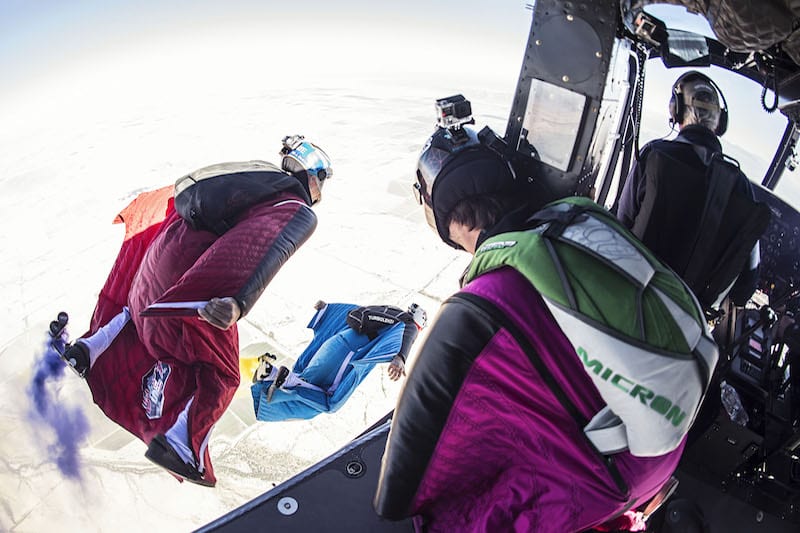 Andy Farrington, the double Red Bull Aces champion who had edged out Bahnson in the previous editions of the race, completed the US sweep in third, while Chile's Sebastian Alvarez was fourth.
Advanced technology GPS enabled the ground-based judging panel to determine results in real time, even with pilots from multiple countries, such as Austria, Denmark, Germany, Great Britain, Italy, Mexico, the Netherlands, Norway, South Africa, Sweden and Venezuela, as well as the USA, far surpassing 125 mph in the world's fastest non-motorized aerial sport.
The first-ever wingsuit four-cross competition, as well as the first with air gates, Red Bull Aces was introduced in 2014 and made its Arizona debut this year after two previous editions in California.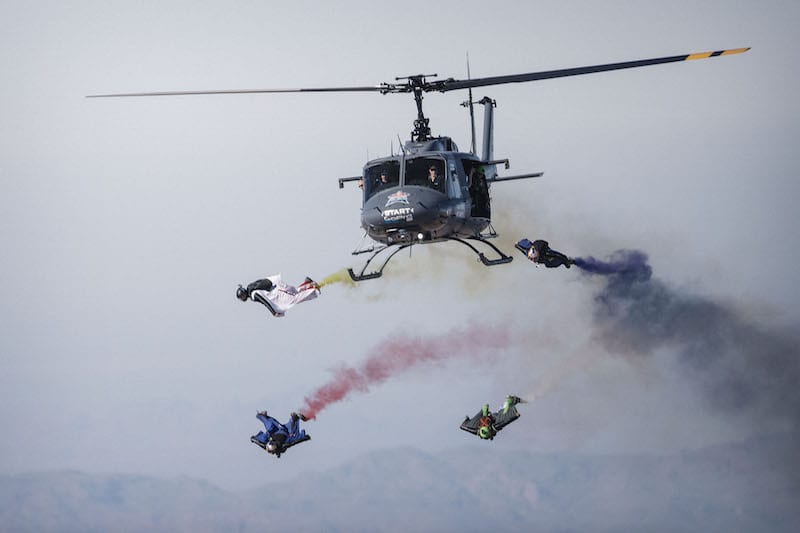 Athletes jump four at a time from a civilian Bell Huey helicopter and reach speeds up to 160 mph as they simultaneously fly through an aerial slalom course of 100-foot gates.
Red Bull Aces Course Facts
Approximately 4,300 feet in length, the Red Bull Aces slalom course for 2016 is created by four 100-foot-long air gates made from the type of fabric used in high-performance parachutes, each of which is suspended by a helicopter.
On race day, the athletes jump four at a time from a civilian Bell Huey helicopter at an altitude of 8,000 feet above ground level. The gates are positioned at descending levels between 6,500 feet and 3,500 feet. All the gates are equipped with GPS positioning, and the competitors wear GPS transmitters to determine whether they pass through the gates properly.
Computer systems on the ground receive the information in real time, making the judging immediate.
The winner is based on not only how quickly the finish gate is passed, but also on how many gates he/she correctly passes through.
The athletes make a parachute landing back at the takeoff area after finishing their heat.