I have to admit, I've had a sneaking suspicion I was an idiot for some time now. Maybe I should join IA (Idiots Anonymous). "Hi. My name is Ben and I'm an idiot."
What would make me admit such a thing? The comment section of this very website, of course. The NTSB Accident Reports we republish are among the most viewed content on the website. They also produce a good number of comments.
A recent Accident Report recapping a Pitts and Piper mid-air collision is a case in point. Joe Henry Gutierrez claims…
Any idiot that flies an airplane without a two-way radio should have his u-know-what cut off. If he would of had a two-way radio he would of heard the Piper in the pattern. The law says you don't necessarily have to have a two-way radio in your airplane if it left the factory without one, but in today's airspace, as busy as it is, would most definitely require the use of a two-way radio. If you think different and say you will continue to fly without a radio, you are a damn fool and are going to kill yourself, and any passenger you may have with you, also someone else in another airplane, just plain stupid. Again the little piece of mush between the ears we call brain, has failed us…bad crap…to say the least.
What does Joe's comment have to do with me labeling myself an idiot?
I'm glad you asked. I fly NORDO (no radio). I have for years.
My journey to becoming an idiot started innocently enough. At 13, I started flying an ultralight. No radio. Heck, the thing didn't have brakes either. (If Fred Flintstone's feet were good enough for him, they are good enough for me.)
Next step was our 1946 J-3 Cub. Again, no radio.
A Standard Procedure
While I may be an idiot (or a "damn fool"), I'm not stupid. I fly a standard pattern. The one all of us were taught.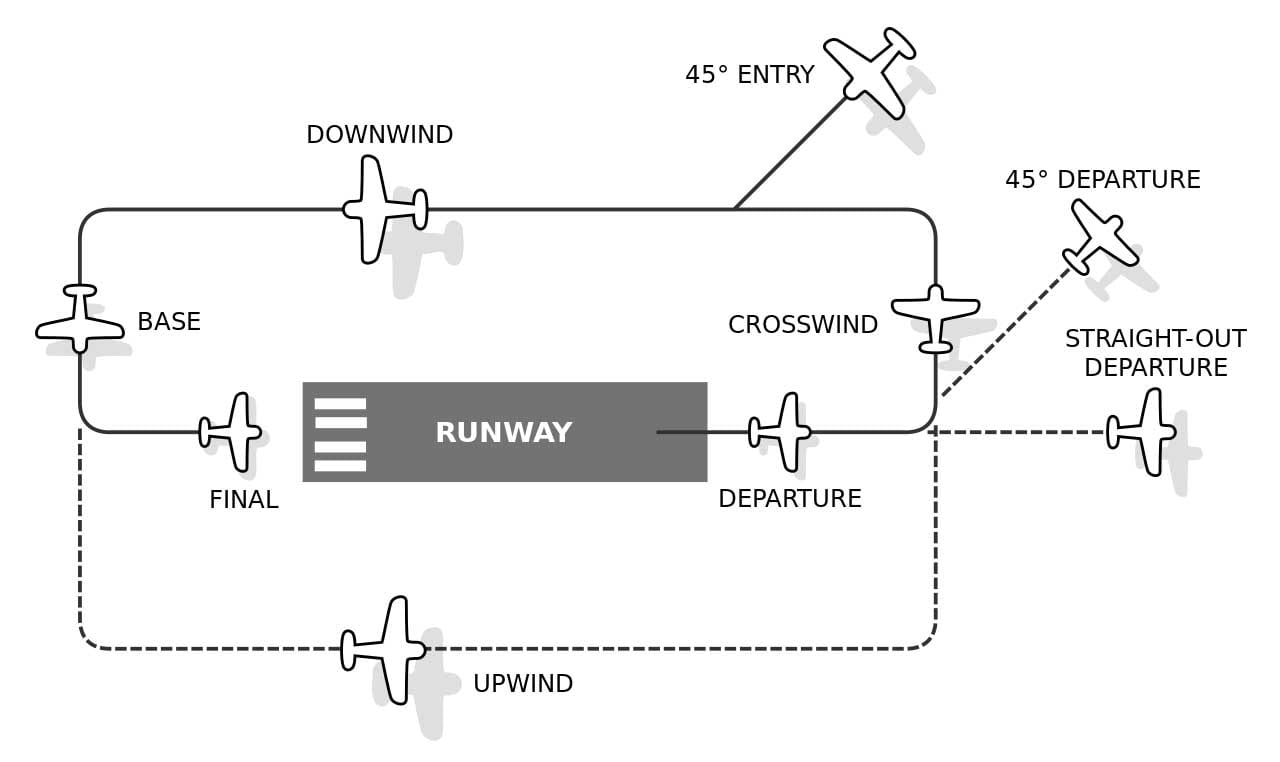 Mind you, I haven't always been an idiot. Earning a private certificate in a Cessna 172XP required radio communications. My commercial certificate, as well as instrument and multi-engine ratings, were all earned in aircraft that prevented me from demonstrating my idiotness.
Yet after a 11-year spell of PIC inactivity, I circled back to the start and became an idiot once more. A friend has generously given me a key to his hangar. Inside that hangar is a 1946 J-3 Cub sans radio. Once again, I'm an idiot. And I love it.
A Gaggle of Idiots
But wait, if I'm an idiot, at least I'm in good company. Dale L. Weir took polite exception to Joe's comment…
As one of your "idiots," I have been successfully flying various aircraft NORDO for about 57 years and have about 27,700 hours total time. I always fly a normal pattern at the correct altitude and am the first to give way to other traffic.

Just because you have a radio does not make you any more safe. Too many pilots talk and don't listen, some are on the wrong frequency, some radios are inop, or the frequency is too congested.

Get your head out of the cockpit, expect the unexpected. Do a clearing turn in the run-up area before taking the runway. Also broadcasting your intentions does not allow you to deviate from established procedures unless it is an emergency.
Dale's closing sentence says it all. (Impressive considering he's a fellow idiot.)
Established procedures are key. Flying in a consistent — and expected — manner while in the pattern, or anywhere, is paramount to safe operations.
Are NORDO Ops safe?
The discussion taking place online has me wondering…do you feel NORDO operations are safe? I'd love to know your thoughts.
Of course, the results of this simple, one question survey was far from scientific, but it give us a flavor of what you — our trusty readers — believe.
Truth be told, the answer falls somewhere in the middle. I've flown hundreds of flights without a radio and not once have I become an accident statistic. More so, I've never been accused of unsafe operations.
We all have the ability to fly safely or not — whether you are an idiot or not.
Idiots unite!