As an airplane-crazy kid, Pat Napolitano had a picture of a Beechcraft Staggerwing on his bedroom wall. Today he flies one of the distinctive biplanes for Mid-Continent Instruments and Avionics.
With his trademark Fedora hat and leather jacket reminiscent of Howard Hughes, Napolitano and his unique corporate plane stand out on the ramp wherever he lands, especially after announcing his arrival with the distinctive "oooga" sound of a 1930s Klaxon horn.
"I'm the luckiest person in the world," says Napolitano, 51, who has been a pilot since age 20.
As probably the most active Staggerwing pilot currently flying, he travels 20 to 30 weeks a year, during which he puts around 300 hours on the 75-year-old plane, which is based at the Fresno/Chandler Airport (KFCH) in California.
Napolitano's job as Mid-Continent's Western Regional Service Representative involves visiting customers and displaying the plane at various aviation events.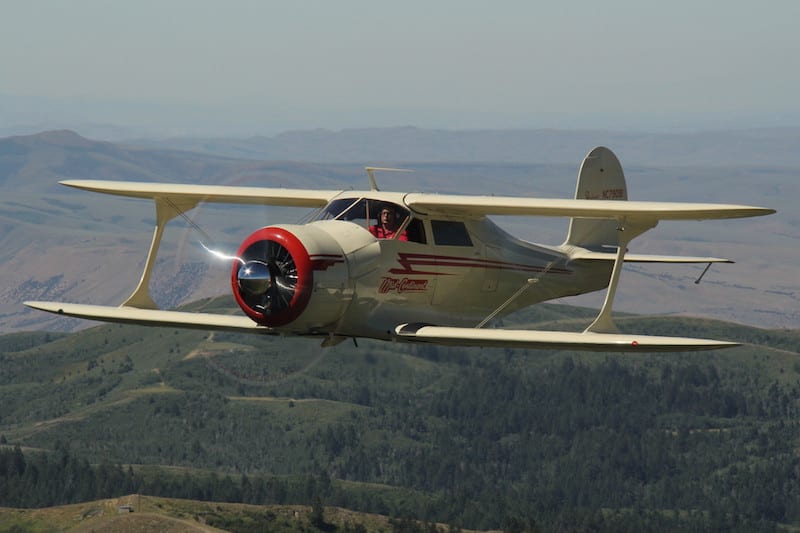 However, he's not limited to traveling just the western U. S. and Napolitano flies east each year to Oshkosh and the "Beech Party" fly-in at the Beechcraft Heritage Museum in Tullahoma, Tennessee.
Ever generous with rides, Napolitano's goal is to be an ambassador for aviation and to inspire young people to get into aviation.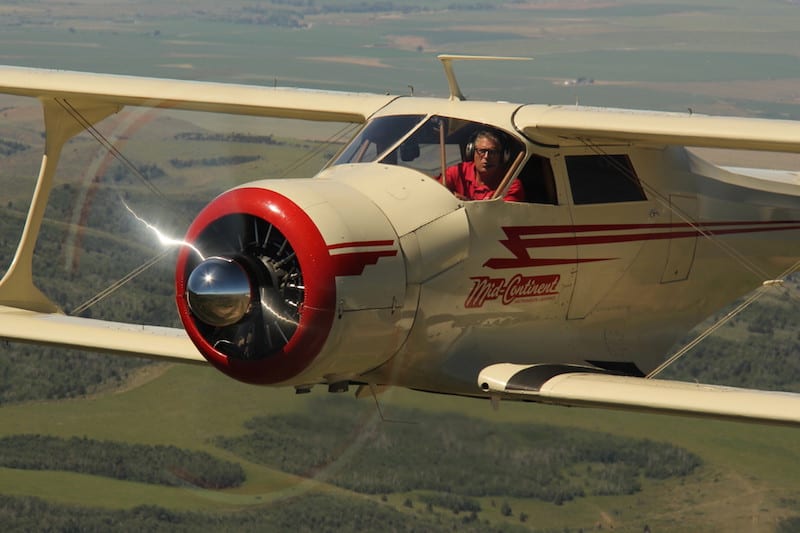 "I owe it all to Todd," says Pat, referring to Todd Winter, president and CEO of Mid-Continent, who decided in 2011 that he wanted a plane with "wow factor" to represent his 52-year-old company, which overhauls and manufactures instruments, avionics and advanced power solutions.
After considering Beavers, Spartan Executives and Howards, Winter settled on a Staggerwing as the right plane for the mission and he quickly told Napolitano to "find me one."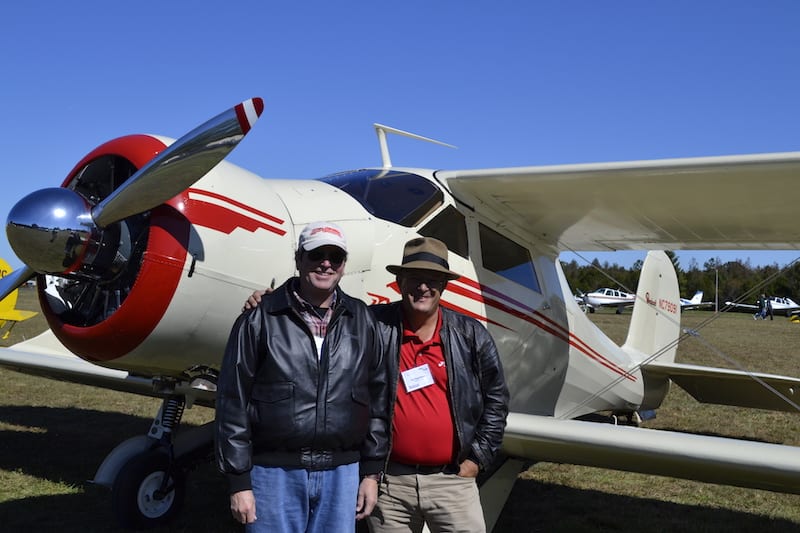 Pat had only logged two hours in a Staggerwing prior to purchasing "Queenie," as she is affectionaly known.
In addition to logging 2,000 hours in T-6s and 800 hours in various other tailwheel airplanes, he knew very little about the distinctive Beechcraft biplanes from the 1930s and 1940s except that he had liked them since childhood.
An A&P and IA, Napolitano had the knowledge to search the market for a good one and, in March 2012, he found NC79091 in North Carolina.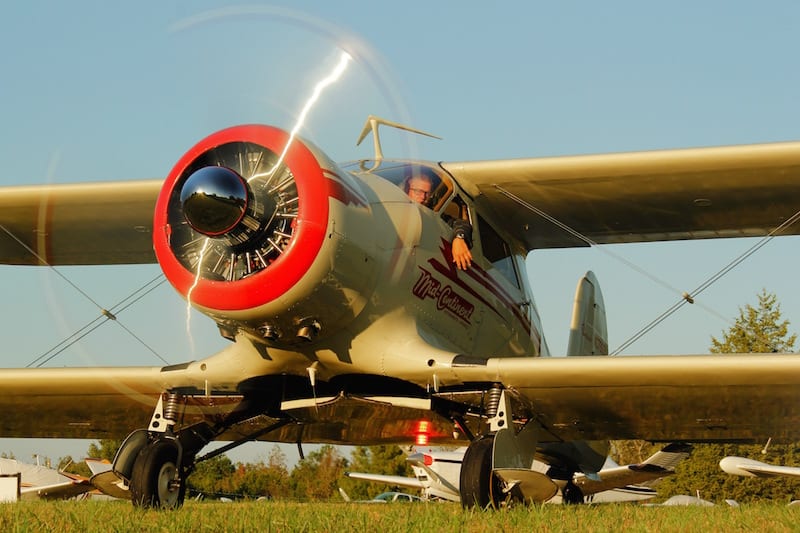 After completing the purchase, his first priority on the flight west was to stop in Wichita and introduce Queenie to Winter, her new owner.
After a few days in Wichita, Pat continued his journey to Fresno, where he landed on April 16, 2012, his 48th birthday.
Napolitano soon connected with Wade McNabb, then CEO and curator of the Beechcraft Heritage Museum, the repository of everything related to the history of Staggerwings, and McNabb provided valuable guidance regarding the care and feeding of his new purchase.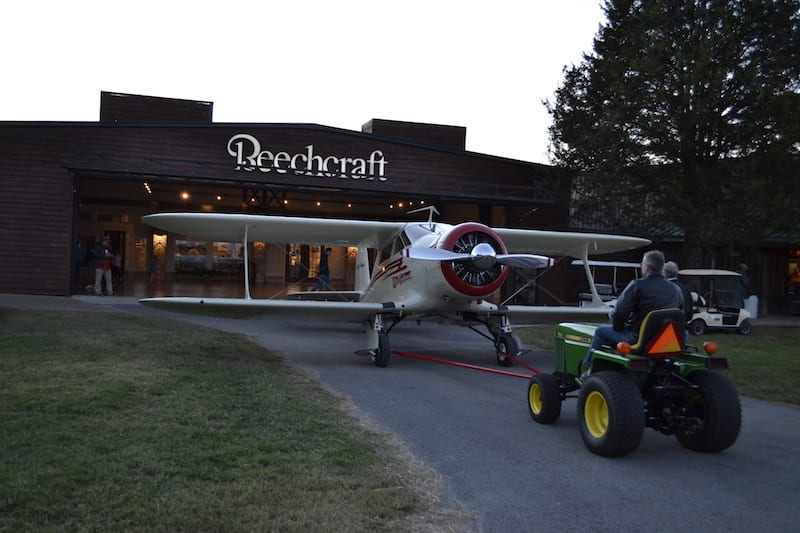 Mid-Continent's Staggerwing was originally certified as a GB-2 and sold to the U. S. Navy in September 1941. The biplane's certification paperwork was signed by Lloyd Stearman and Winter and Napolitano were thrilled to have Stearman's son, 94-year-old Dr. William Lloyd Stearman, sign the plane during AirVenture 2016.
After its wartime service, the Staggerwing was re-certified as a standard D17S and sold on the civilian market in 1946 for $5,400, or about $67,000 today.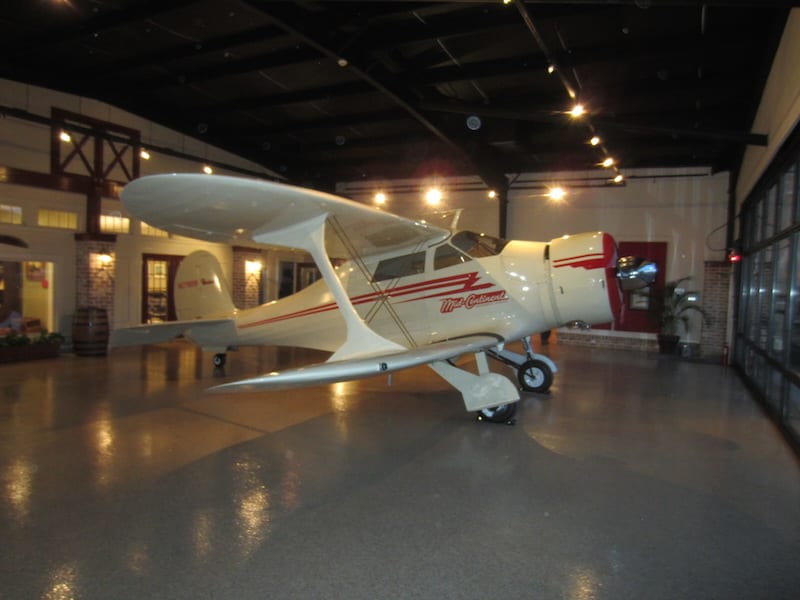 The plane has accumulated 4,800 hours over the past 75 years, with 900 of those flown by Napolitano, who personally installed a new R985 radial engine about 500 hours ago.
After flying the Staggerwing for a couple of years, the decision was made to send it to Staggerwing expert Mike Stanko of Gemco Aviation at Elser Airport (4G4), near Youngstown, Ohio, where it underwent several months of a re-restoration.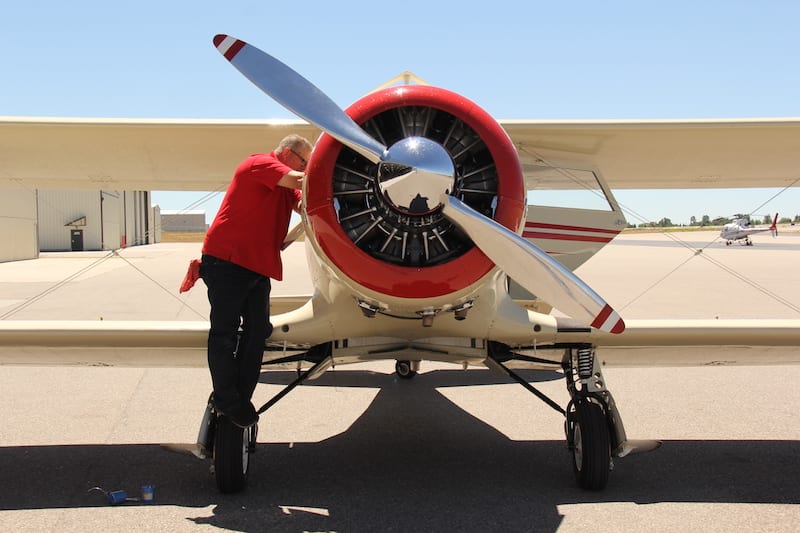 "We have one of the best maintained Staggerwings in the country," says Napolitano, who carries a large toolbox in the back of the plane, along with the lightweight collapsible aluminum tow bar he designed.
At this year's Beech Party, other Staggerwing owners were glad to have access to Pat's tools to fix minor squawks.
Although the Staggerwing is an antique airplane, its panel is up-to-date and features the latest Mid-Continent products and a Garmin GTN750. After flying VFR for most of his career, Napolitano earned his Instrument Rating this past March, but he still does not fly "hard" IFR.
Although the plane is equipped with a good autopilot, Napolitano prefers to hand-fly, except on long trips.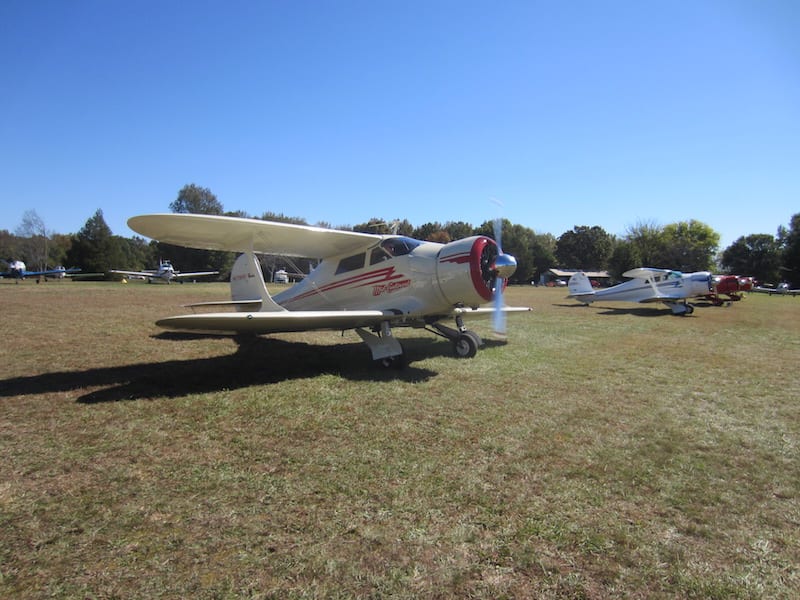 Also, in the interest of safety, he limits his himself to around five hours of flying per day.
"I'm lucky to have a one-of-a-kind job that I love," said Napolitano as he prepared to take another group of Beech Party attendees on their first ride in a Staggerwing. "Todd wants me to share the plane and I'm happy to do it."