MT-Propeller has received a new FAA STC for the 5-bladed QFJ Propeller MTV-27 on the Honeywell-powered Cessna 208 Supervan.
The MTV-27 propeller, called the Quiet Fan Jet Propeller, takes skydiving enthusiasts up in the air with a lot of new features, according to MT-Propeller officials.
MT-Propeller President Gerd Muehlbauer noted that, due to the best damping characteristics of the natural composite MT-Propeller blades, vibration is reduced up to 60% on the aircraft fuselage, reducing maintenance cost compared to 4-bladed prop.
The lightweight MT-Propeller blades reduce the weight of the original OEM propeller by approximately 31 pounds, officials added.
Due to the reduced moment of inertia, the wear on the starter and battery is also reduced and cooler engine starts are the result, company officials said.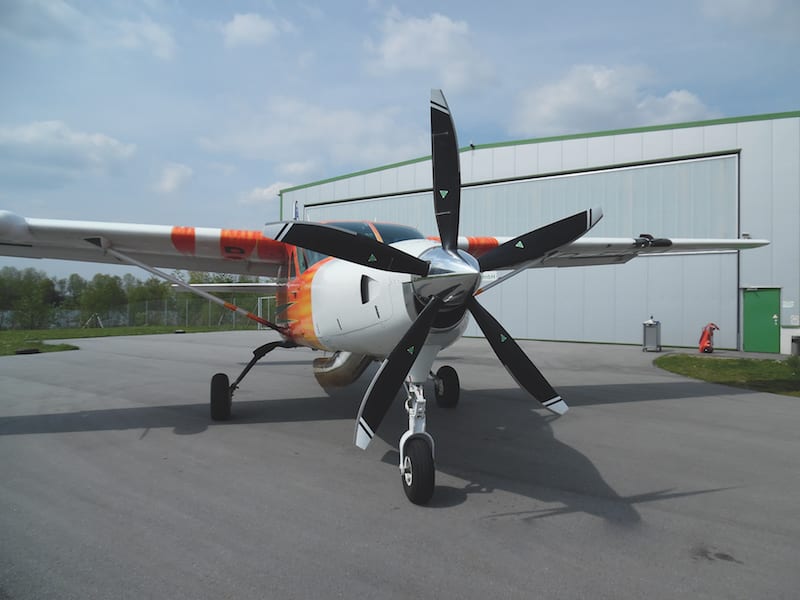 Certification flight tests have improvements in overall performance. Ground roll is reduced by 10%, climb performance is improved by 5-8% and a speed is increased by 2-3 KTAS, officials said.