The Eustace Earhart Discovery Expedition launched Feb. 18 from Honolulu and expects to be at sea between 30 and 45 days in its search for the final resting place of Amelia Earhart's aircraft.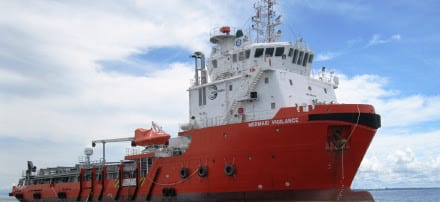 The group of ocean explorers, led by stratospheric explorer Alan Eustace, intend to search a wide area of the Pacific Ocean floor, which they believe may be the resting place of the Amelia Earhart aircraft.
"This discovery would end one of the world's greatest mysteries and locate a priceless piece of aviation history," they said in a prepared release.
The oceanographic systems laboratory from Woods Hole Oceanographic Institute, is using the REMUS 6000 autonomous underwater vehicle for the search. The non-profit SeaWord Foundation is providing educational opportunities and outreach programs for the expedition, which is being managed by Nauticos.

Nauticos officials will be sharing its journey to schools, youth groups and aviation and ocean enthusiasts around the world who want to follow the discovery experience. News, photos and videos will be added to the Expedition Portal, where you can also sign up for future email updates.