Continental Motors has received both its American and European supplemental Type Certificate (STC) by the FAA and the European Aviation Safety Agency (EASA) for the Cessna 172 family of aircraft powered by the jet fuel diesel engine CD-155. The certification also includes the integration of the Garmin G1000.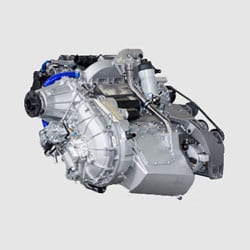 The EASA STC allows the direct conversion of an avgas engine equipped 172 to Continental's diesel powerplants. To display engine data for the R and S models, the integration of Garmin G1000 NAV III with Wide Area Augmentation System (WAAS) is required.
The engines come with a lifetime of 2,100 hrs. and long maintenance intervals for improved cost of ownership, according to company officials.
Powered by the Continental Motors CD-155 diesel engine and a MTV-6-A/190 prop, the Cessna 172 cruises at a maximum speed of 135 KTAS at 8,000 feet, according to company officials.
Best economy cruise at that altitude is 109 KTAS, while burning 4.9 gph of Jet-A fuel vs. 8.1 gph with the traditional avgas engine powered version of the aircraft. Maximum rate-of-climb is 833 ft/min, still providing a 638 ft/min climb rate at 12,000 ft.
All models from Cessna 172 F to S have been validated by the FAA to get CD-135 and CD-155 diesel engine installations.