A Cessna 162 Skycatcher appeared to be slowly floating right to left across my windscreen directly in front of me, half a wingspan above me, about 40 feet away.
Tower had just vectored me into the Skycatcher's path by amending one instruction with another to proceed "direct to the numbers" of Runway 34L. I banked right and down behind the Cessna. A quick look ahead of that airplane as I passed behind it confirmed for me that its flight path was for 34L, not my assigned runway 34R.
So I radio'ed Tower and I mentioned that I was no longer "direct to the numbers," that I'd squared up my base to avoid the Cessna traffic on short final for 34L. Tower thanked me. I joined final approach for 34R and landed without incident.
On the taxi out before switching me to Ground, Tower thanked me again for my "help with that situation."
That's when I figured what had just occurred was a pretty good reason to file a report with NASA's Aviation Safety Reporting System.
After all, Manassas Regional Airport/Harry P. Davis Field (KHEF) near Washington, D.C., is an ATC training airport, and mistakes do happen. But that kind of mistake caused a near mid-air collision.
I was on an IFR flight plan and though I had been assigned a visual approach, I was still entitled to IFR separation. I remember clearly seeing the Skycatcher pilot. He never once looked at me. Both runways shared the same Tower frequency. Never did the Skycatcher pilot call out my plane, nor did Tower call me out to him. Neither knew I had been vectored directly into that airplane.
Hopefully, my NASA will help ATC trainee controllers at KHEF improve their situational awareness.
Whether ATC or aviator, everyone has to get trained in the real world. ATC get their real-world training at towered airports scattered around the U.S. KHEF is one of them.
Turns out I'm not alone in my quest to help educate trainee controllers. More than 30 pilots and controllers filed NASA reports about issues surrounding airports and airspace controlled by ATC training facilities.
Situational Awareness
"I was given an intercept vector of 050° while heading 170° and cleared to intercept final and maintain 3,000 feet. This vector was given while offset 2-3 miles from final," wrote one pilot in his NASA report.
He was in IMC and flying an approach into Fairbanks, Alaska (PAFA). The airspace in which he was flying was controlled by an ATC training facility.
The approach he'd been assigned was an RNAV one.
"The intercept would have been more than 20° and onto the intermediate approach segment," he reported.
In other words, the intercept angle exceeded the maximum allowable angle for intercept on an RNAV approach.
That wasn't the only problem with the instructions. The turn would have been through the approach course by at least a mile, in IMC, toward rising terrain.
Also the crossing of the final approach course would have been less than three miles from the FAF during a time when ceilings were just 400 feet above minimums.
Finally, the aircraft's position, crossing the final approach course, would have been at an altitude precluding a stable descent to the FAF crossing altitude. That would have not allowed for a normal descent via the LPV-generated glideslope either.
All this combined to create an unstable approach. The pilot elected to go missed and start over.
"This time, I was given crossing restrictions 700 feet above my present altitude."
The pilot felt that the controller had lost situational awareness. He requested "pilot navigation on the approach with direct to the Initial Approach Fix" instead.
He was denied, and again given bad vectors. This time the pilot refused the vector and repeated his pilot navigation request. Ultimately it was granted. He made the approach successfully.
In his NASA report, the pilot wrote that he regretted having to submit the report. But he also concluded the report was necessary to send in for a variety of reasons.
One major reason stated was the general lack of confidence his local pilot community had in the controllers and in that facility. The basis for their lack of confidence stemmed from the numerous times pilots had been given improper and unsafe vectors while being sequenced to that airport's final approach course.
Aircraft Spacing
A Cessna 182 pilot expressed similar frustration regarding Dekalb-Peachtree Airport (KPDK) in Atlanta in his NASA report.
"I had already had to make one go-around because of the controller's failure to space aircraft on intersecting runways," he noted.
At the time, KPDK was using intersecting runways 34 and 3R, the former for light aircraft and the latter for jets. The pilot was given clearance to land on Runway 34 at the same time a Gulfstream G4 was cleared to taxi into position and hold on Runway 3R.
A few seconds later, the controller cleared the G4 for takeoff, while the C-182 pilot was on short final for Runway 34.
"Just as I started to query the controller, he realized his mistake and told the G4 to stop his takeoff roll. If the G4 had not heard or obeyed the order to stop, it would have created a dangerous situation for both of us."
In his report, the pilot complained that the use of KPDK tower as a training facility was a gross error in judgment by the FAA.
"Trainees cannot cope with the extremely high volume of traffic at PDK. We need full performance controllers, not trainees, who often use non-standard phraseology and/or difficult to understand directions."
KPDK is one of the 25 busiest business aviation airports in the United States. That makes sense as it is considered a "reliever airport" for Hartsfield-Jackson Atlanta International Airport (KATL), the busiest commercial airport in North America.
But, controllers gotta learn to handle busy, right?
Pilots who submitted NASA reports about ATC training incidents all agree with the sentiment, just not in their backyard.
Take Off Over a King Air
A Saratoga pilot who submitted a NASA report after being forced to take off over a King Air at Laurence G. Hanscom Field Airport (KBED) in Bedford, Mass., might agree. The Saratoga had just been cleared for takeoff on Runway 5 by the Tower.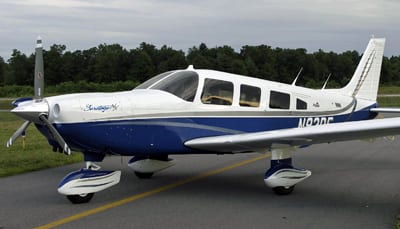 "As we accelerated, there was a taxiing King Air south of the runway, approximately mid-field," he reported. "His speed made it appear he would stop at the hold short line."
The Saratoga pilot then performed a normal takeoff roll instrument scan.
"Noted we were at rotation speed," he wrote.
Meanwhile, the King Air pilot thought he had been cleared to cross the active runway.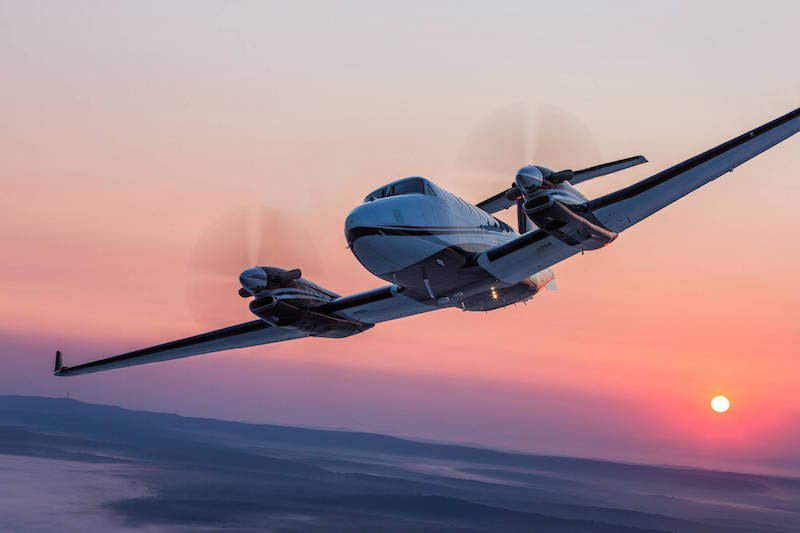 "As I looked forward again, the King Air was entering Runway 5," wrote the Saratoga pilot. He elected to rotate and fly over the King Air rather than attempt to abort.
"Once airborne, I asked Tower if they saw the King Air and they replied they were just looking at that."
He attributed KBED being an ATC training airport for the reason behind the lack of communication and situational awareness from the Tower between the King Air and the Saratoga.
In my NASA report, I concluded, "It might be better in the future not to clear an aircraft approaching from the southwest for 34R 'straight to the numbers' when that flight path will take it across the downwind and base and final legs for 34L. That directive set up the situation for the NMAC to occur."
In talking to other pilots, I discovered it has happened more than once before.
Throughout my flight training, I was reminded that it was okay to make mistakes. What was NOT okay was to make the same mistakes repeatedly.
The challenge facing pilots who fly at ATC training airports and in ATC training airspace is precisely that. They repeatedly encounter the same mistakes, just made by different trainee controllers.
Establishing certain airports as permanent ATC training sites may develop consistency for the FAA's ATC training department. But it's not clear if the FAA understands how that protocol solidifies inconsistency in ATC performance at those facilities, thereby permanently undermining pilot confidence.
Pilots have what can be described as a complicated relationship with air traffic controllers. Pilots are independent, self-regulating people, capable of complex decision-making while operating complex equipment in dynamic environments. We are the antithesis of people used to being told what to do or where to go.
Air traffic controllers are independent, self-regulating people, capable of complex decision-making while solving complex puzzles in four dimensions and in dynamic environments. They are precisely the people most comfortable with telling other people what to do and where to go. If we remember that we're essentially two sides of the same coin, we might be able to help each other improve.
I could have refused the "straight to the numbers" vector. I could see where that vector was going to put me, even if the controller couldn't. By doing so, I might have proactively educated that ATC trainee.
The PAFA pilot who flew the RNAV approach tried, repeatedly rejecting bad vectors.
Ultimately, we both hope our NASAs are educational. He certainly taught me about requesting "pilot navigation on the approach with direct to the Initial Approach Fix" if I don't like what I see.