For every mile you travel north, there are 90 miles of shoreline. No one knows who came up with that measurement for the British Columbia coastline, but tracking every inlet, sound, bay and cove makes the number convincing.
There are coastal seaplane pilots who do it every day in the daunting fog and drizzle typical of the area, and some of them do it without a map.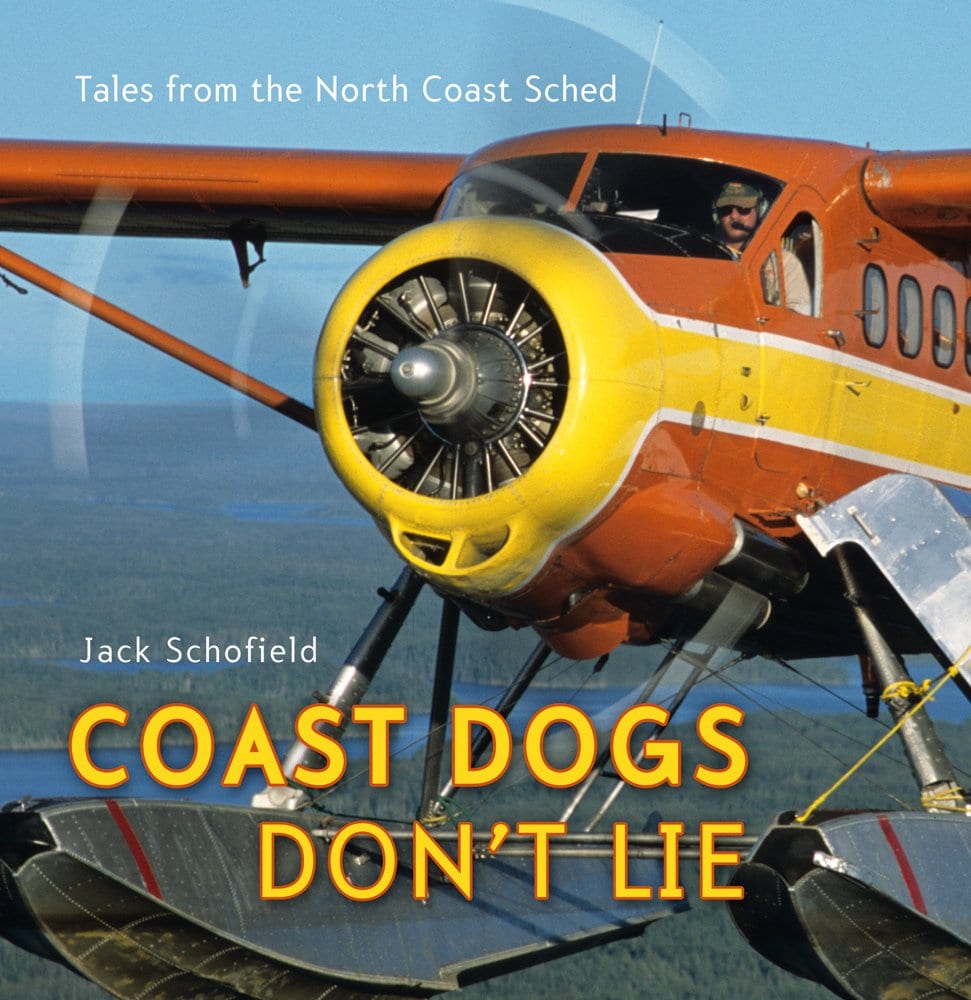 Coastal pilot, author and illustrator Jack Schofield calls those pilots Coast Dogs and his first book, "Flights of a Coast Dog — A Pilot's Log" was a memoir of his own years in the left seat of Beavers, Otters and 185s tracking those inland waterways in half mile visibility with a mix of loggers, native villagers, sport fishermen and a variety of floatcamp residents who came to rely on "Uncle Jack, the one-man airline," as he was referred to by the colorful characters that people the book's chapters.
The heavily illustrated book with many of the author's pen sketches became an immediate west coast bestseller and was cited with a British Columbia book award.
The second press run, in soft cover this time, sold out and the stock of the third edition was doing just fine when the publisher's warehouse burned down and all stock was lost, including the retired pilot's runner-up volume, "Coast Dogs Don't Lie, More Yarns from the Left Seat," which also did well until incinerated.
As the publisher did not intend to re-print the lost books, Schofield promoted the books to the aviation community across Canada to see if he could raise sufficient number of orders to pay for republishing them himself under the name of Coast Dog Press.
Unbelievably, pilots and aviation buffs came to the rescue and sufficient orders were received to pay for the buy-back of rights to his own work, plus the cost to print a short run of the two lost titles and a third title, a new version of "No Numbered Runways," which had been a popular title long out of print.
The set of three books sell in Canada for $75, which translates into $56 USD. Washington and Oregon aviators should add $10 USD ($15 USD for all other states) to cover parcel post.
Contact Jack Schofield at coastdog2@shaw.ca to order the three-book set.