ENTERPRISE, Florida – The Citation Jet Pilots Owner Pilot Association (CJP) has named the four recipients of the 2017 Bob Hoover Presidential Scholarships, presented in partnership between CJP and the Bob Hoover Legacy Foundation.
In addition to receiving $25,000 each for continuing their aviation-related studies at Embry-Riddle Aeronautical University (ERAU), these students will also be introduced to a variety of networking and mentoring opportunities through CJP to help guide them along their future career paths, according to CJP officials.
This year's scholarships recipients are Andrius Logvinenka, a freshman at ERAU Prescott; Brooke Harrington, a junior at ERAU Daytona Beach; Kimberly Rangel-Martinez, a senior at ERAU Daytona Beach; and Dillon Smith, a sophomore at ERAU Prescott.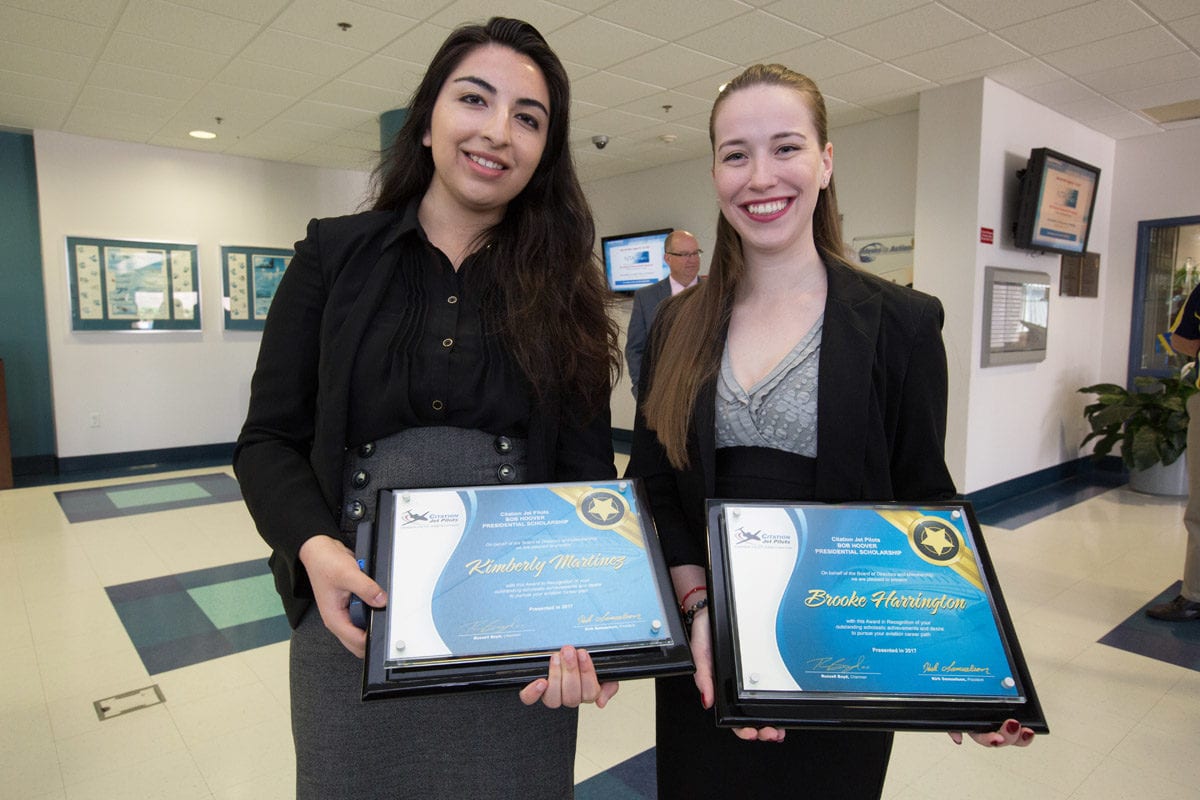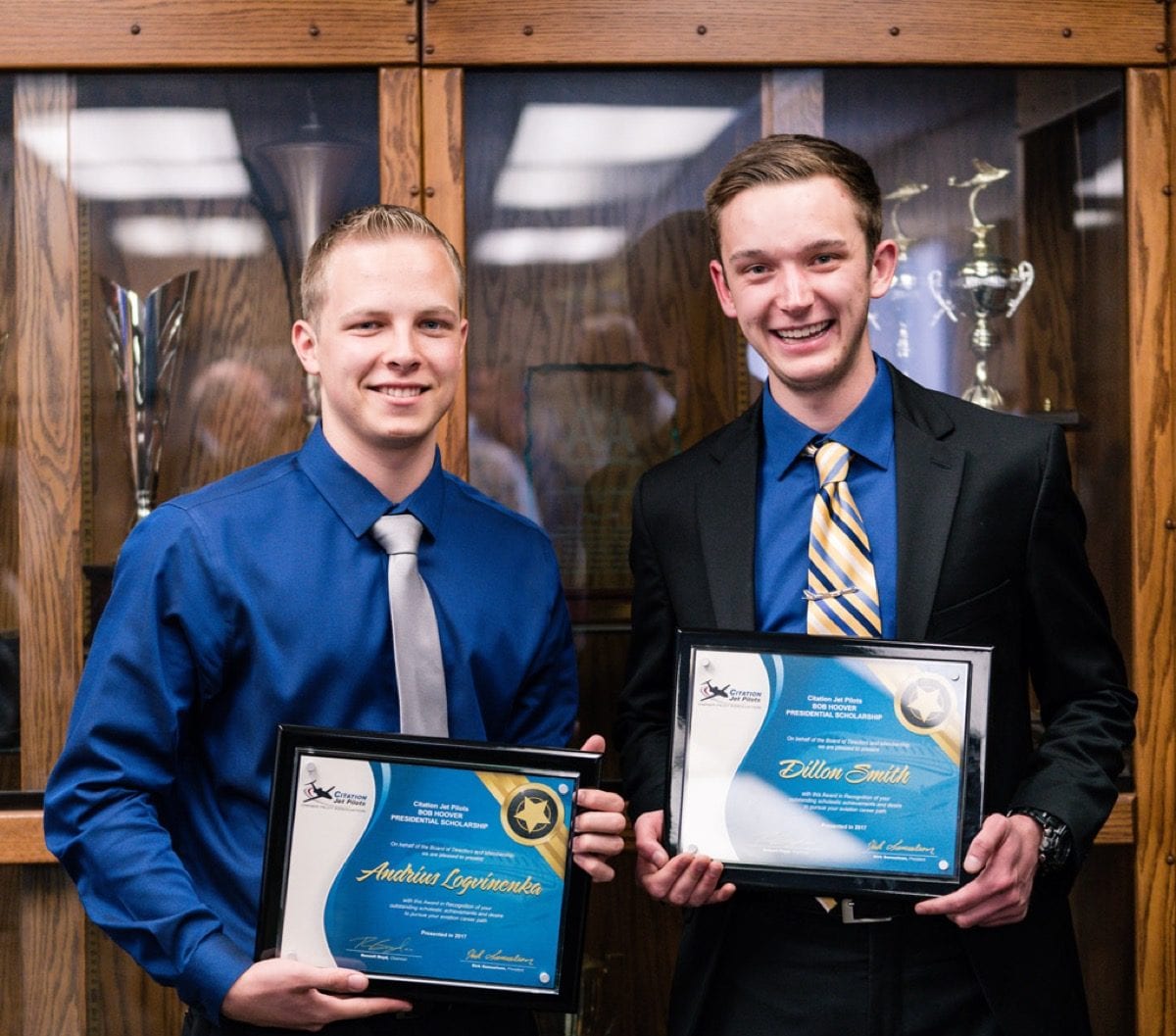 "It's extremely important to support and promote the next generation of aviation professionals for our industry," said Chick Gregg, CJP director and chairman of the CJP Philanthropy Committee. "This is an amazing group of young students, and they are all highly motivated and fully committed to pursuing their studies and embarking on careers within the aviation industry. It is a privilege to help support these talented young people."
CJP director and scholarship program co-founder Tracy Forrest emphasized that the benefits from these scholarships extend far beyond their monetary value.
"Money cannot buy the mentorship experiences we offer," he explained. "Over the next year, all four students will have the chance to attend such important aviation events as the annual AirVenture gathering in Oshkosh, Wisconsin, and CJP's own convention this October in Phoenix, where they will be able to interact with CJP members and draw from their experiences and advice."
Nine students have received Bob Hoover Presidential Scholarships since the program was established in 2013.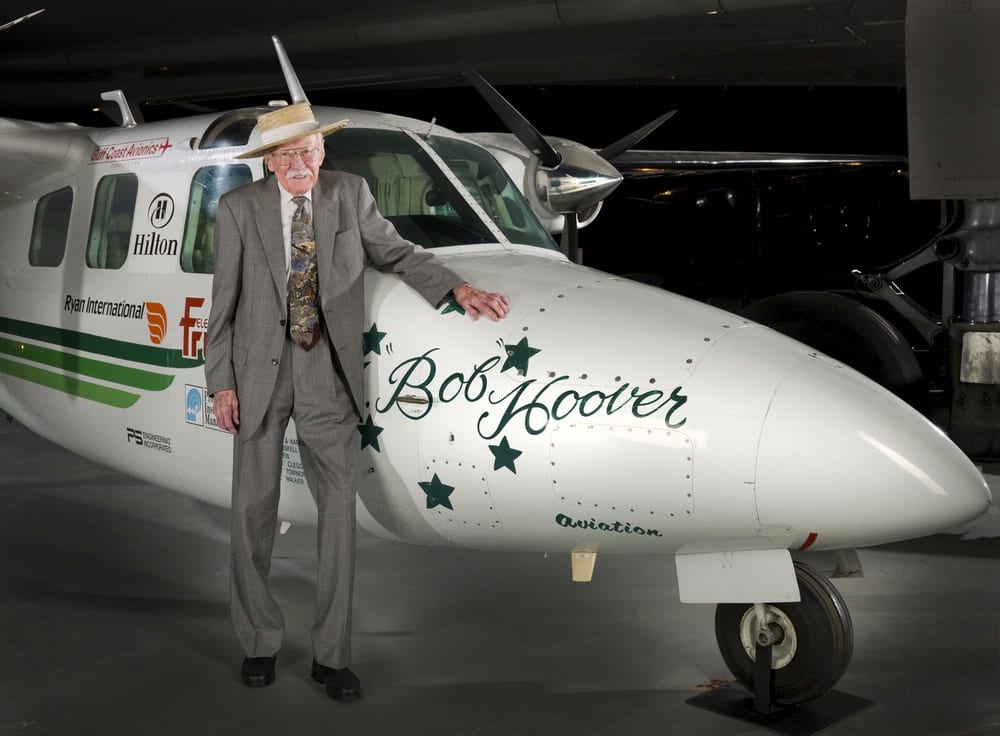 Through a partnership between CJP and the Bob Hoover Legacy Foundation, each organization provides $50,000 in support of two scholarships apiece, with CJP members assisting with the recipients' industry mentoring and networking opportunities, travel, and event attendance.
"Perhaps even more so than his famed reputation as a highly-acclaimed pilot, Bob Hoover's legacy is that of service to our industry, and support for its future generations," Forrest concluded. "These valuable opportunities truly distinguish this scholarship program, and exemplify the standard of aviation excellence established by its namesake."