A second FBO could soon come to Jackson Hole Airport (KJAC) in Wyoming.
Wyoming Jet Center has submitted an application to open an FBO at the airport. If approved by the Jackson Hole Airport Board, airport users will again have a choice of FBOs at KJAC after a two-decade hiatus.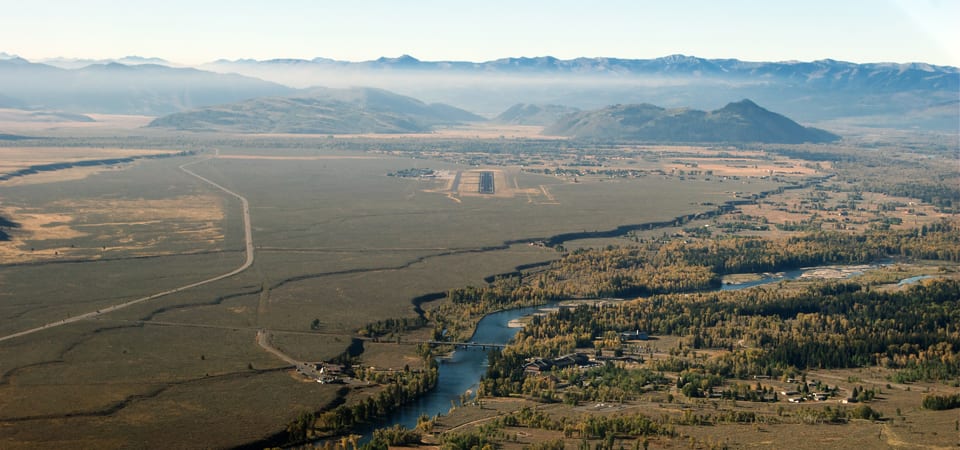 "We look forward to establishing a world-class FBO serving both general aviation and the airlines. We intend to bring friendly competition back to the Jackson Hole Airport, along with the all the cost savings and enhanced service levels that competition brings," said Greg Herrick, CEO of Wyoming Jet Center who has kept his airplane at the Jackson Hole Airport for more than 20 years.
In its application, Wyoming Jet Center cites FAA rules intended to protect fair competition at federally funded airports. These rules prohibit the granting of special privilege or monopoly to anyone providing aeronautical services.
Wyoming Jet Center notes that reinstating a second FBO at Jackson will aid the airport board in meeting these, as well as the "fair and reasonable" requirements, of the U.S. Department of the Interior Use Agreement, which is the foundation for the airport's existence within Grand Teton National Park.
Michael Lawrence, general manager of Wyoming Jet Center, noted that the company's application dovetails with proposed improvements to the general aviation operating area at the airport.
"Wyoming jet Center will be yet another example of the many improvements being made at the Jackson Hole airport," Lawrence said.