Superior Air Parts has published "Engine Management 101" written by its vice president of product support, Bill Ross.
"This year Superior Air Parts is celebrating 50 years of producing FAA-approved PMA parts that help make flying more affordable," said Scott Hayes, vice president of sales and marketing. "What better way to highlight our commitment than to capture all of Bill's knowledge and experience in ways to extend the life of an airplane engine and put them in a book that's both educational and fun to read?"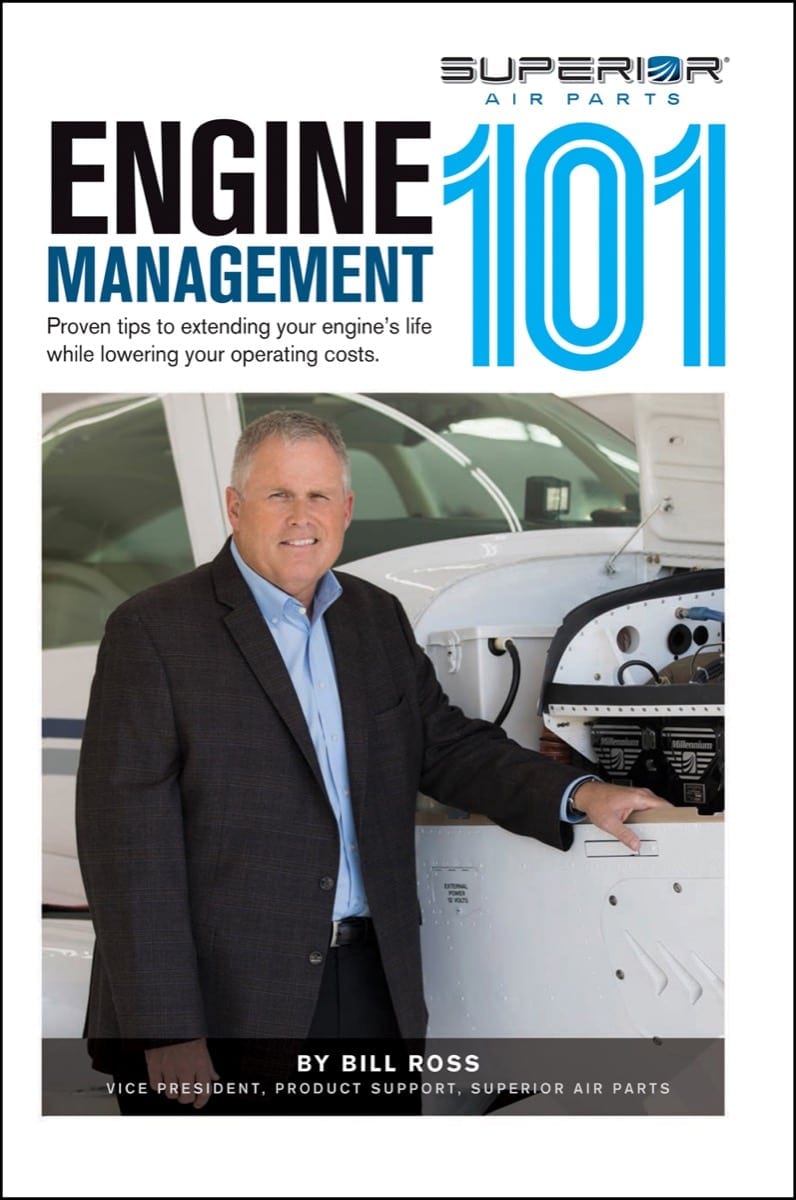 Ross has more than 32 years of experience as an FAA A&P/IA technician and thousands of hours as a pilot and aircraft owner.
"I've spent my entire career around piston aircraft engines, either as a charter pilot, A&P/IA, or working for an aircraft engine manufacturer," Ross said. "I've see just about everything an owner can throw at their aircraft engine and have learned the right ways to operate and maintain an engine to avoid all the major problems. That's the insight I've put in this book."
Engine Management 101's 144 pages are divided into 11 chapters on subjects ranging from choosing the right mechanic, to improving engine operations, to cylinder compression testing, to how PMA parts help owners save money, and more.
"When you distill it all down, my message is simple: 'The purpose of scheduled maintenance is to prevent unscheduled maintenance,'" he said. "While it may go against the grain of some so-called engine experts, that's what I truly believe."
"That's why getting this book into the hands of other pilot/owners is a dream come true for me," Ross said. "If it helps just a few owners get their engines safely to TBO, then it has done its job."
Engine Management 101 will debut at this year's EAA AirVenture as part of Superior Air Part's 50th anniversary and ongoing forum series. Everyone who attends a Superior Forum will receive a free copy of the book.
The free, 45-minute forum sessions will be held at the Superior Air Parts tent every day during the show.