A combined FBO and on-site hotel has opened at McKinnon St. Simons Island Airport (KSSI) on Georgia's St. Simons Island.
FBO Golden Isles Aviation joined forces with MMI Hospitality Group as they built a new Home2 Suites by Hilton just steps away from the airport's new terminal. The complex is the first of its kind in the United States, according to officials with both companies.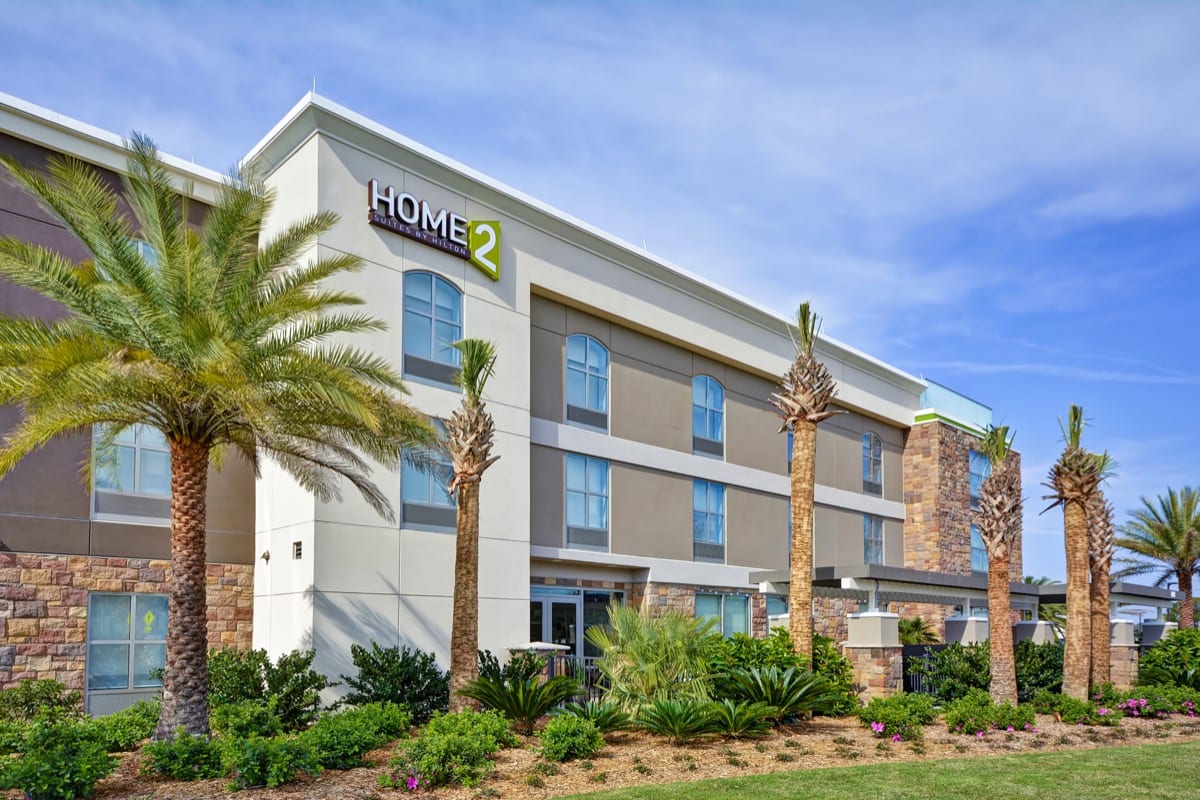 "There are lots of places where a hotel is located on or near a commercial service airport," noted Larry Wade, president of Golden Isles Aviation. "We wanted to offer that same convenience, as well as some special amenities for pilots at a general aviation airport."
The proximity of the hotel to the FBO, literally feet from door to door, was an important advantage for MMI Hospitality Group President and pilot Gaines Sturdivant.
"I have flown into McKinnon St. Simons Island Airport for years," he said. "In a conversation with FBO owner and friend, Larry Wade, we hatched this idea of how to combine aviation and a hotel. Quality and proximity were our highest priorities. We both had significant knowledge of the universe of general aviation airports, and we could not recall a single airport with facilities similar to our vision."
"KSSI is perfectly located to all that St. Simons has to offer for the traveling family," Sturdivant pointed out. "For pilots that travel with their families, you are minutes from all the island has to offer. The FBO has rental cars, and we have rental bikes available at the hotel making for easy transportation."
The 88-unit Home2 Suites by Hilton hotel offers the hospitality side of the complex. All suites have kitchens with a full size refrigerator, dishwasher, microwave, dinnerware and utensils. Accommodations are studio suites, or one-bedroom suites with a separate living space.
An air foil-shaped pool, tucked into a semi-tropical garden adjacent to the runway, is adorned with bronze sculptures that express a child's joy and freedom as they dream of flying.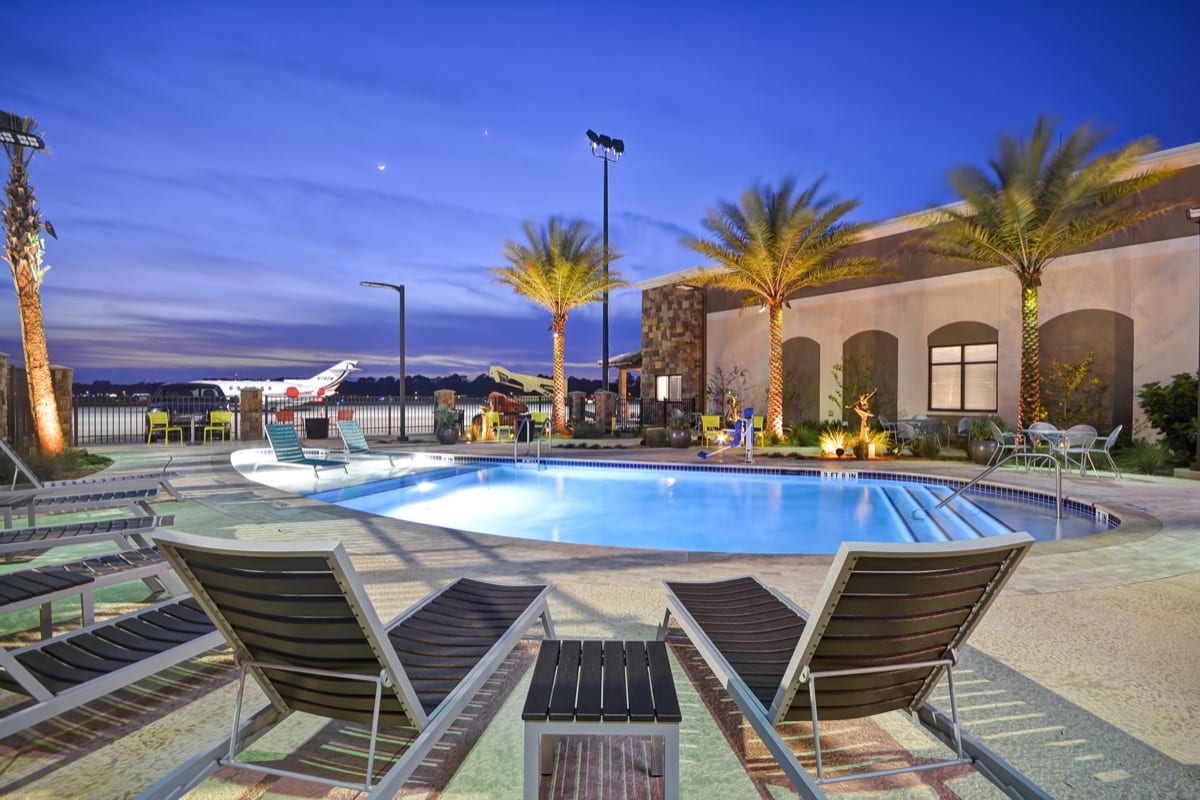 A multitude of dining and shopping options are nearby, easily accessed by bicycle or car. Or guests may opt for cooking out on one of the hotel's outdoor grills.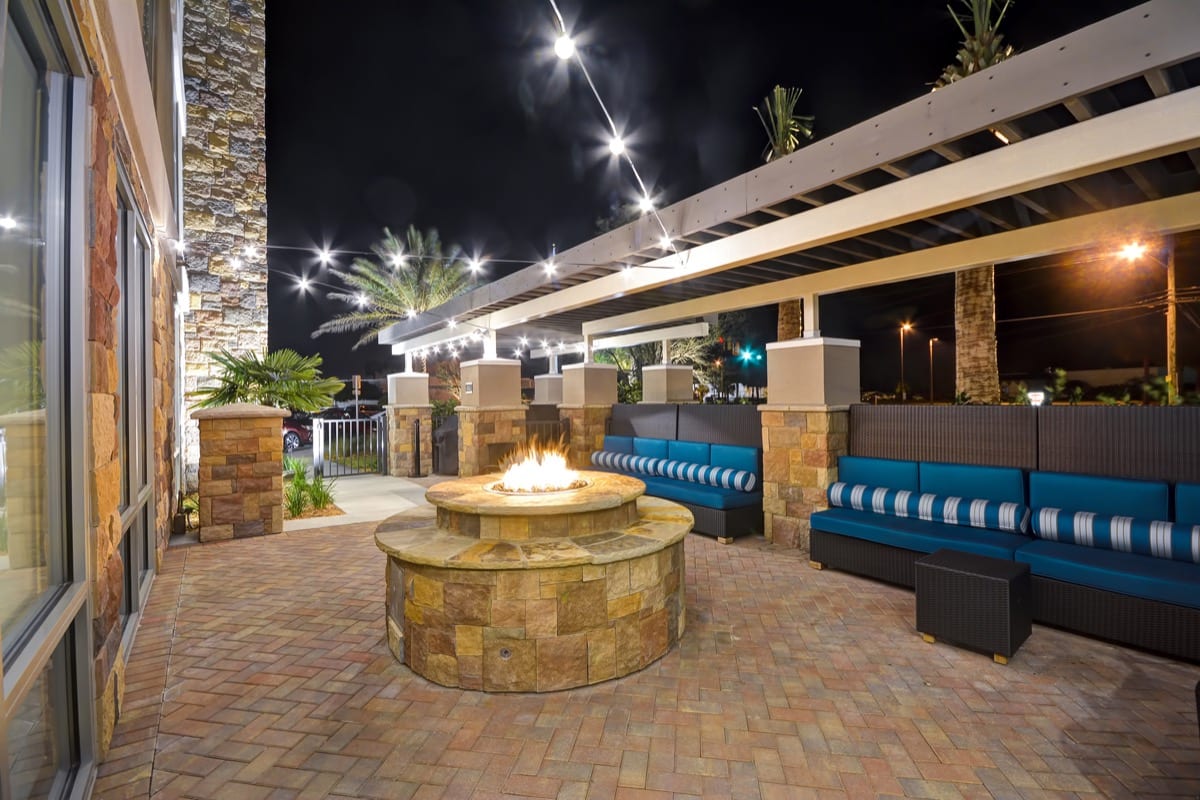 For those who want to travel with the entire family, Home2 Suites also has pet-friendly rooms.
"For pilots, every airport has its unique characteristics," Sturdivant said. "Speaking as a pilot, I love St. Simons Island because the approaches are breathtakingly beautiful, the airport is just minutes from everything and the service is better than you will find anywhere. Golden Isles Aviation is one of the best FBO facilities in the country. I don't know where you can find a better airport experience. It really is a pilot's dream destination."