For the past decade, women have been gathering at the Experimental Aircraft Association's AirVenture, capped off with a photo of all the participating women, wearing matching T-shirts, in Boeing Plaza.
Smack dab in the middle of this year's photo was Debby Rihn-Harvey, an aerobatic pilot and retired Southwest Airlines captain who now runs a flight school and FBO in Laporte, Texas, called Harvey & Rihn Aviation. While busy giving flight lessons and checkrides, she also finds time to hold fly-in breakfasts, safety meetings, and other activities for pilots.
"We're trying to do a little bit of that just to promote aviation more than anything," she notes.
But even as busy as she is, she still finds every opportunity she can to mentor girls about the amazing opportunities available for them in aviation.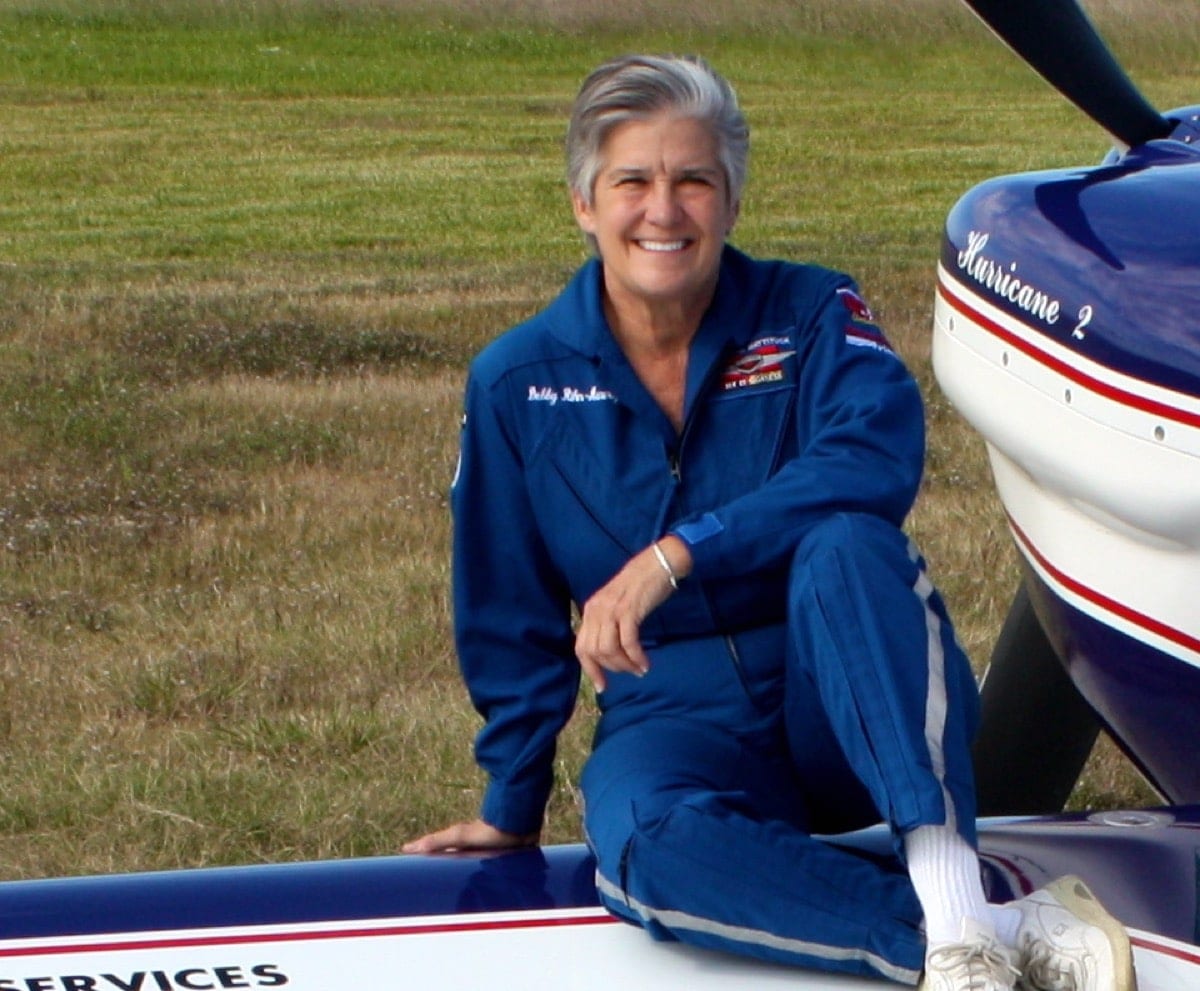 She's active in Women in Aviation and the 99s, where she participates every year in a program to mentor young women. She's also active in the Women Soar You Soar Program, which is held during AirVenture every year. The four-day program for high school girls strives to inspire young women to pursue their dreams in aviation — and beyond.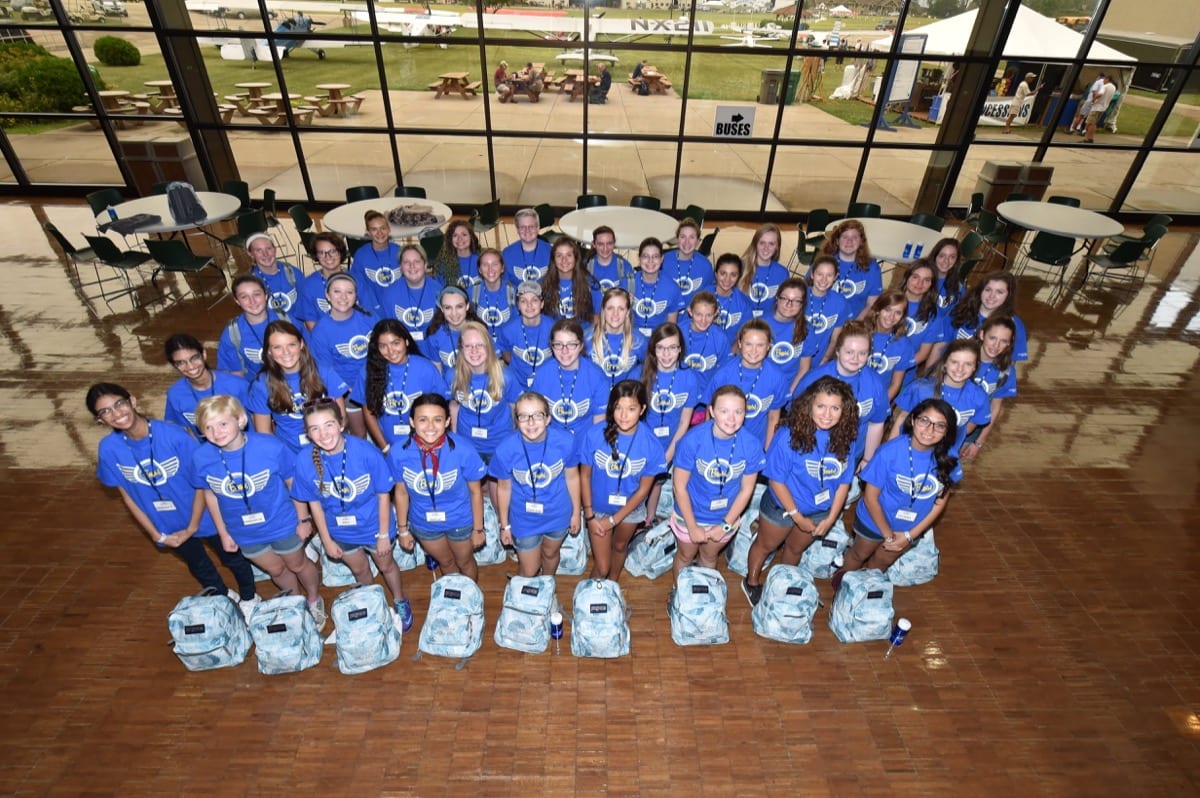 Rihn-Harvey, who has been involved in the program for 14 years, especially wants to reach girls who don't have a family connection to aviation.
"I've had girls that came from homes and families that said women can't do that," she relates. "They come from families that are pretty closed-minded about what women can do in the workforce or for a profession."
"That's the type of girl I love to connect with, because we educate them on the diversity of aviation, we empower them to believe in themselves and have the can-do attitude," she continues. "You know, all things are possible. They learn about networking, they learn about scholarships, they learn how to write scholarships, because often times, these same girls feel like their parents can't afford to help them advance into this area. But when they're made aware of some of the opportunities out there, and the networking available, and the support groups that are willing to help them, then we've changed a lot of lives over the years."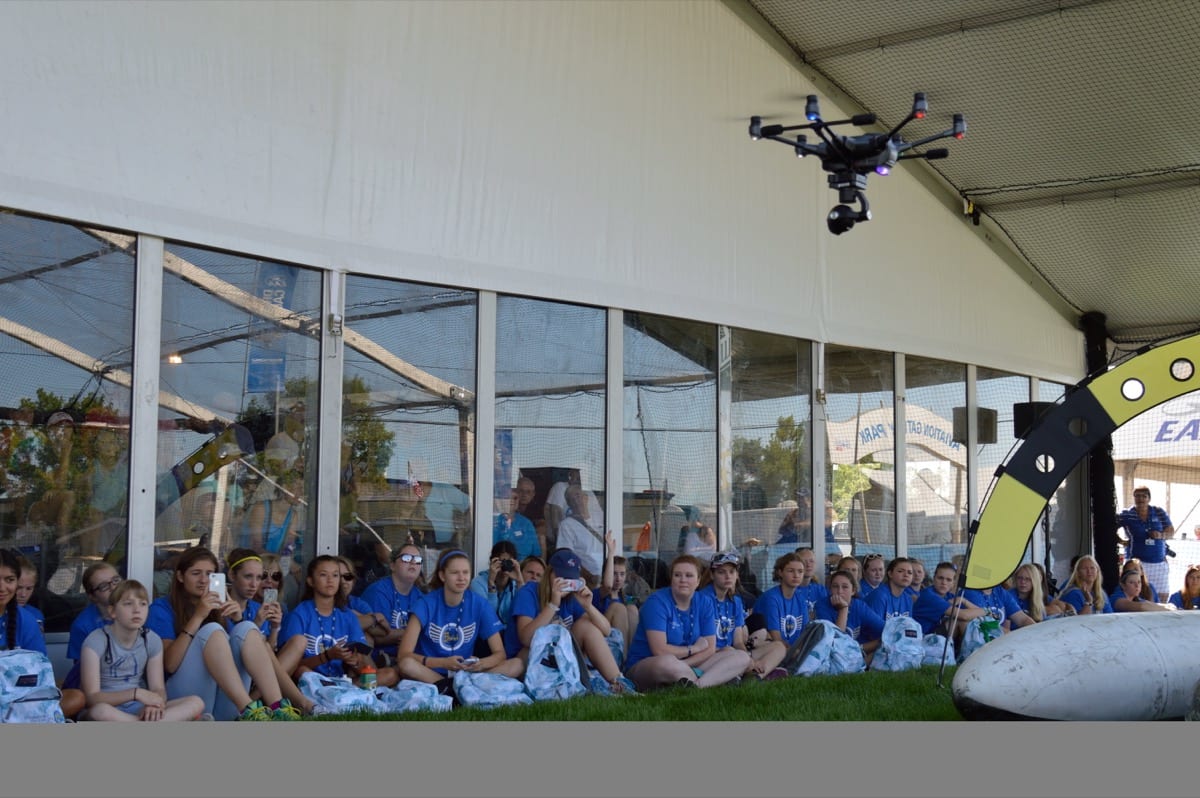 She noted you can see "the transition" in many of the girls in just four days.
"They open up and they're much more receptive," she said. "Any of the programs like that are great, because now they're doing things with their hands. They're doing things with their minds. They're having fun. If they can have fun and they start to believe in themselves, they open up with the mentors. They learn all different areas, from military, to general aviation, to medical and philanthropy, and air traffic control. You name it, we talk about it."
She's adamant about informing the girls that aviation is much more than being an airline pilot.
"It's not necessarily that you have to be a pilot," she said. There's so many other professions. And I've had kids say 'I want to be a doctor.' And I say you can be a doctor and still be involved with aviation. You can use aviation to get there. You can do aviation medicine. You can do a lot of stuff. And one of them said, 'I want to be a psychiatrist.' And I said, 'well, that's great. You can deal with pilots. Have you ever known any pilots?'"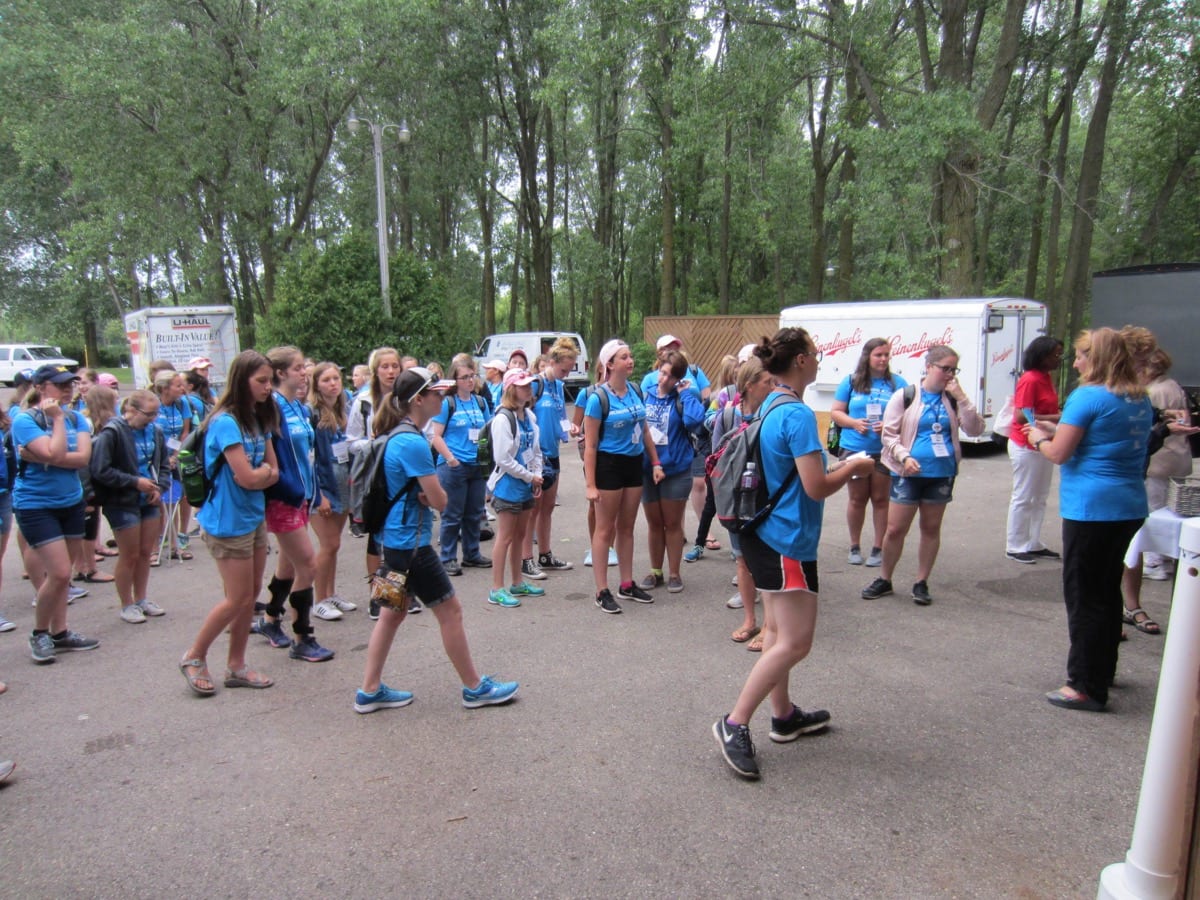 While some in the general aviation community have questioned having programs just for girls, Rihn-Harvey says it's essential. She notes that when teenage girls are in the same program with boys they are less likely to speak up and participate.
That's also why events like the yearly WomenVenture at Oshkosh is so important. It helps girls and women realize there are a lot of like-minded souls, even though women make up only about 6% of the pilot population.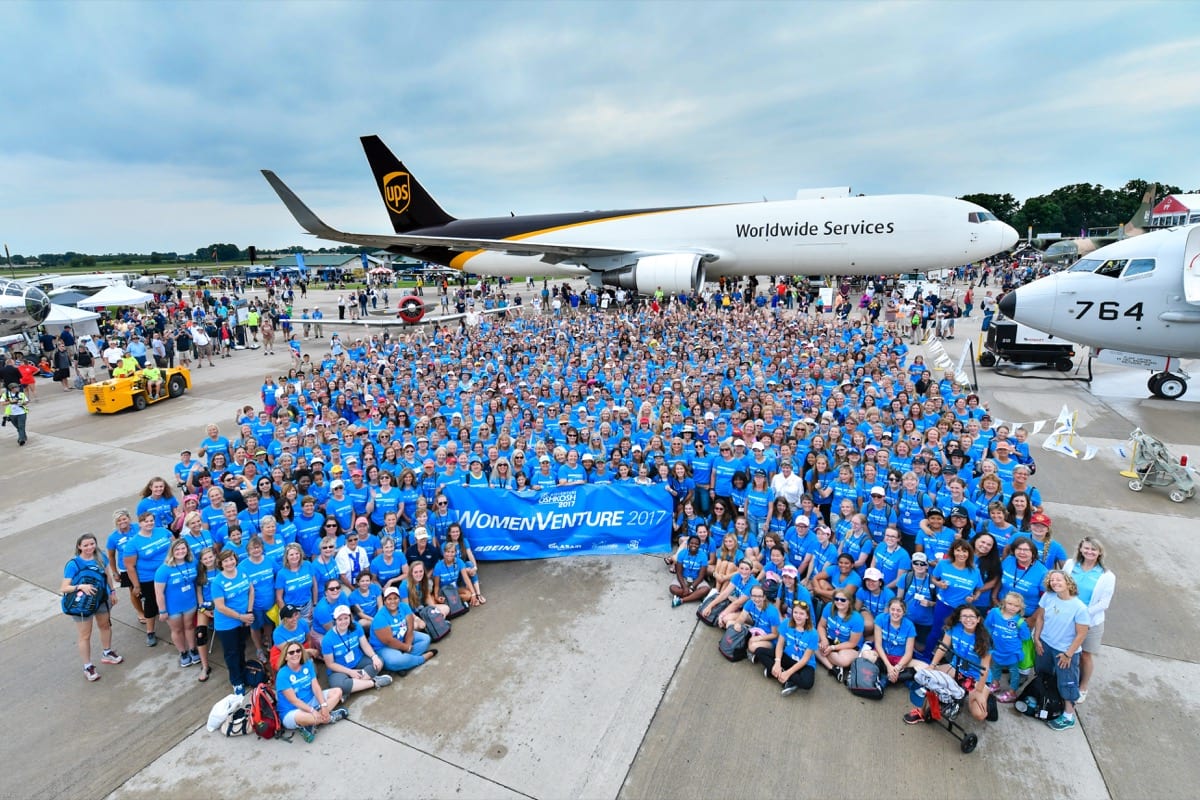 "The acceptance of women in aviation has changed greatly in the last 25 to 30 years," said Rihn-Harvey, who not only flew 737s for Southwest for 27 years, but is also one of the most successful aerobatic pilots in the country. On the USA Unlimited Aerobatic Team for an astounding 31 years, she participated in 15 world championships, more than any other pilot.
Rihn-Harvey has a long list of medals and awards, has been inducted into several aviation halls of fame, and has logged more than 34,000 hours of flight time.
She continues to fly in airshows — although she didn't fly at AirVenture this year — for a variety of reasons, but they always circle back to her role as a mentor.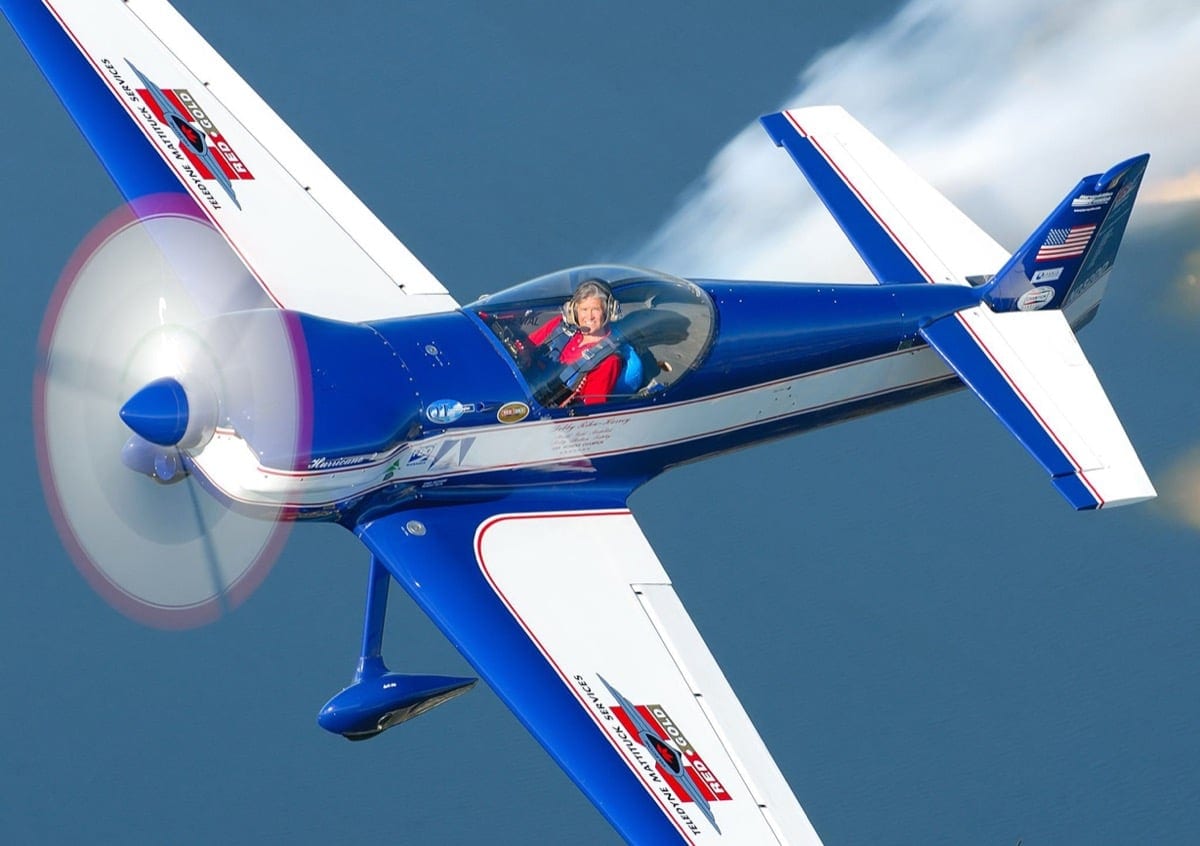 "It's always fun to be able to fly in front of folks that you know, and it's funny because an awful lot of people have never seen me fly," she says. "I don't do the airshows for my ego. I don't think that I'm the best airshow pilot in the world. There's some that are much better than I am. But I fly because how many women are out there? Once again, it's a position that somebody can look up to and say, 'well if she can do that, I can do that.'"
She discovered several years ago that spectators couldn't see if she was a man or woman during her performances.
"So I started announcing half of my own show," she says. "While I'm up there flying, I'm up there hee-hawing, and talking about what I'm doing. It stops the crowd, it brings them into the act, and they realize it's a female up there, because I talk just like I'm talking on the telephone."
Want to learn more about Women Soar You Soar? Go to https://www.eaa.org/en/eaa/aviation-education-and-resources/eaa-youth-education/eaa-aviation-and-flight-summer-camps/eaa-women-soar-you-soar/
http://www.harveyrihn.com