A host of new users is changing the world of aviation, according to officials with the FAA.
The agency's Part 107 rule, which regulates small unmanned aircraft, has been in place now for a year. Under these regulations, drones are changing the way countless jobs are done, from making movies to real estate marketing to agricultural mapping and smokestack inspections, FAA officials said.
The numbers tell part of the success story. Since the rule became effective last August, more than 80,000 drones have been registered for commercial and government purposes. And more than 60,000 people have obtained a Remote Pilot Certificate required to operate a drone under Part 107.
This means drones are being used in a wide variety of applications, agency officials said.
Responding to Disaster
Drones have been invaluable in supporting response and recovery efforts for Hurricane Harvey, FAA officials said.
The FAA has issued 127 authorizations to drone operators performing seach and rescue missions and assessing damage to roads, bridges and other critical infrastructure. Officials note that in some cases, these authorizations were issued within a few hours.
[contextly_auto_sidebar]In addition to the direct response and recovery efforts, several media outlets are operating drones over Houston to provide coverage to local residents and the world about flooding and damage in the area.
All drone flights are coordinated with manned aircraft operations to ensure the safety of everyone using the crowded South Texas airspace, FAA officials noted.
Commercial use of drones is taking off
Several major property insurance companies are using drones to examine homes after storms, capturing images and video in crystal clear quality without requiring a person to climb up to a potentially hazardous roof.
Dozens of television stations around the country fly drones to bring fresh aerial views of breaking news at lower risk and cost than a typical news helicopter.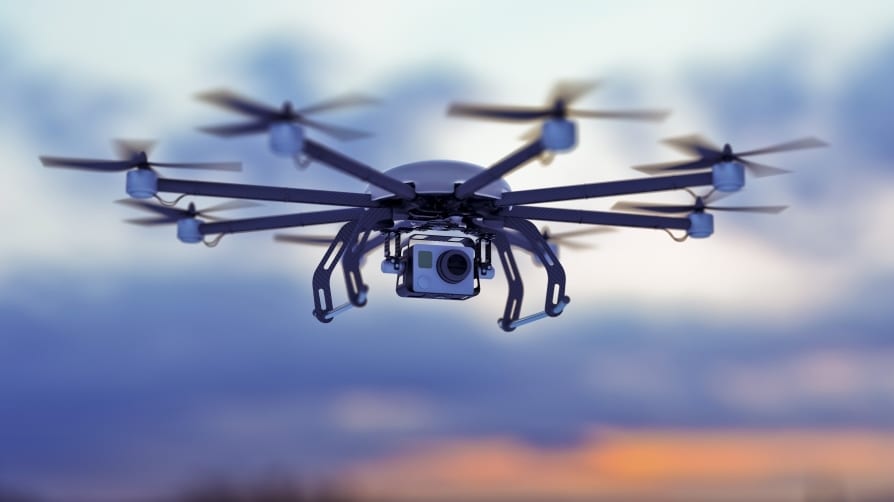 Other commercial operators of unmanned aircraft are flying them to monitor construction sites, create topographical maps, survey vegetation and drainage on farm land, inspect pipelines and other gas facilities, and many other tasks.
States and municipalities are using drones for infrastructure improvements.
The Louisiana Department of Transportation and Development is saving the state hundreds of thousands of dollars by using drones to survey the median of I-10 for a cable barrier project.
Officials in Minnesota and Ohio have flown drones to inspect highway bridges.
And a company working with Hartsfield-Jackson International Airport is using a drone to 3-D map the runways in about half the time as teams armed with cameras.
Drones are a valuable tool for first responders
When combating structure fires, the Wayne Township Fire Department near Indianapolis flies drones to provide a valuable perspective on hot spots and other potential hazards.
In the area around Fort Collins, Colorado, several law enforcement and fire departments have launched a regional drone program to assist in investigations, including serious crashes and backcountry search and rescue operations.
The Idaho State Police are using unmanned aircraft to get birds-eye views of crash and crime scenes, including barricade situations, fatal accidents, hazardous materials spills, and natural disasters.
Scientific research gets a boost from drones
At the U.S. Geological Survey, officials have mounted sensors on drones to gather more accurate data than satellite imagery for the large swaths of land the USGS is responsible for monitoring.
The National Oceanic and Atmospheric Administration has a fleet of 54 unmanned aircraft ranging in wingspan from less than 6 feet to more than 115 feet. The drones collect data from areas that can be dangerous for humans, such as the poles, oceans, wildlands, volcanic islands, and wildfires.
Researchers at Oklahoma State University are flying sensor- and camera-equipped drones into developing storms to acquire measurements during tornado formation that will help improve knowledge of how tornadoes form and increase the confidence in issuing tornado warnings.
Just the beginning
Part 107 as it now exists isn't the end of the story, according to FAA officials.
The agency is using a risk-based approach to enable increasingly more complex UAS operations, including operations over people, operations beyond visual line-of-sight, and transportation of persons and property.
"The agency is capitalizing on each incremental step, making sure a framework of performance-based regulations can easily accommodate change while maintaining the United States' unmatched aviation safety record," officials said.
By 2021 – just four years from now—the agency estimates there could be as many as 1.6 million small drones in commercial operation.
As FAA Administrator Michael Huerta said in a recent speech, "The only limitation seems to be: How quickly we – all of us, across the industry – can make it happen, safely."