By DEREK ROBERTS.
Visualize for a moment that you're high above the ground, nose pointed skyward, throttle in one hand, control stick pulled into your lap with the other.
As the aircraft slows you peer over the engine cowl while working to maintain a steady altitude. In tandem a muted horn bleats with a blinking red light cautioning you, the pilot in command, that you are getting closer and closer to the edge of the aircraft's flying envelope.
Just as the wings give in to the stall, you prod the airplane with full rudder and in an instant, it happens.
The nose breaks from its upright attitude, the ground appears just a few short thousand feet in front of you and with widening eyes and a tightening of the stomach muscles you feel the aircraft begin to rotate.
You're in a spin.
Now visualize that behind you sits master flight instructor Rich Stowell, a man who has spun an airplane 34,000 times.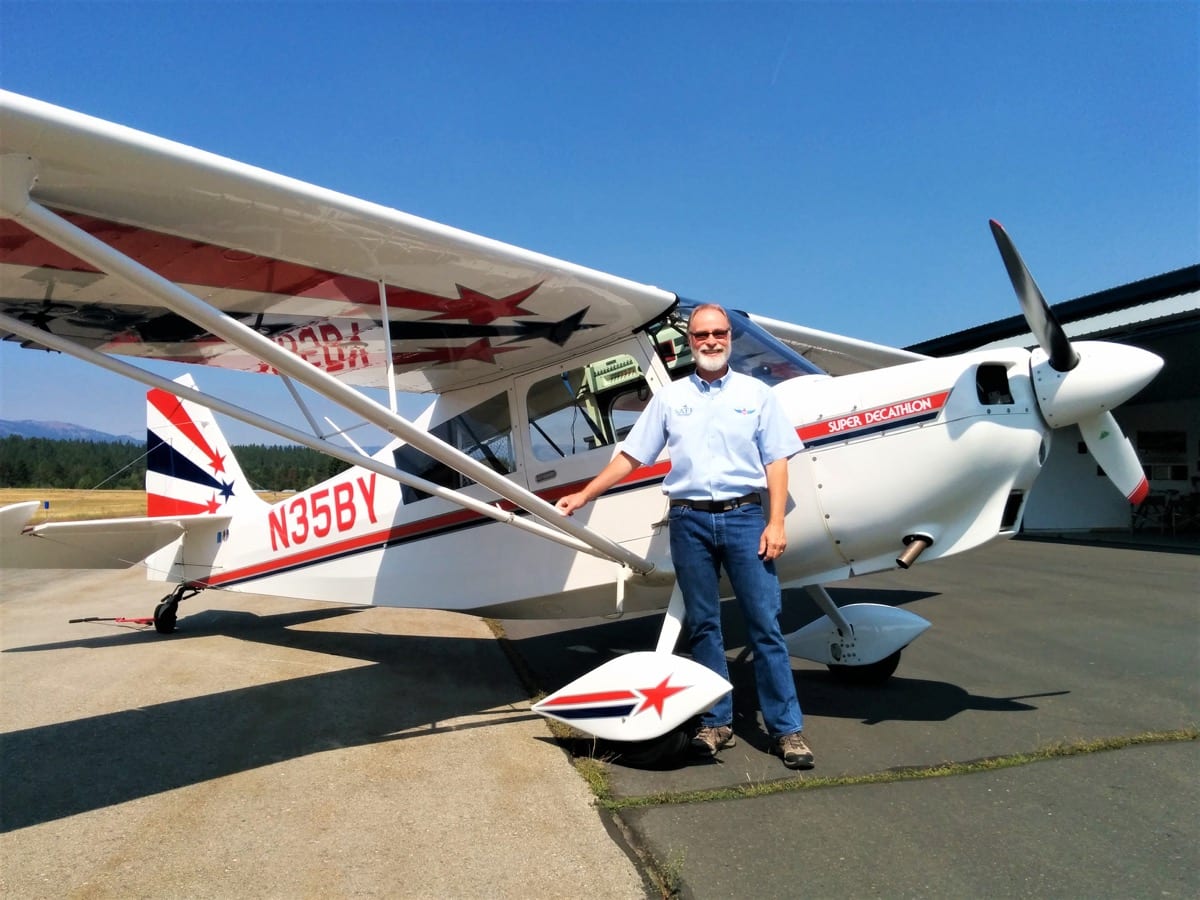 Or as he puts it with a laugh, "if you imagine spinning down from the International Space Station to the ground, I've done that seven times."
[contextly_auto_sidebar]You're in good hands.
With more than 10,000 hours behind the stick, a remarkable 9,000 of Rich's flying hours have been dedicated to instructing.
Or more specifically, to teaching emergency maneuvers, spin/upset recovery and aerobatics.
"Most flight instructors are like general practitioners," Rich offers, but incredibly, in all those hours, he has never taught primary or basic flight instruction.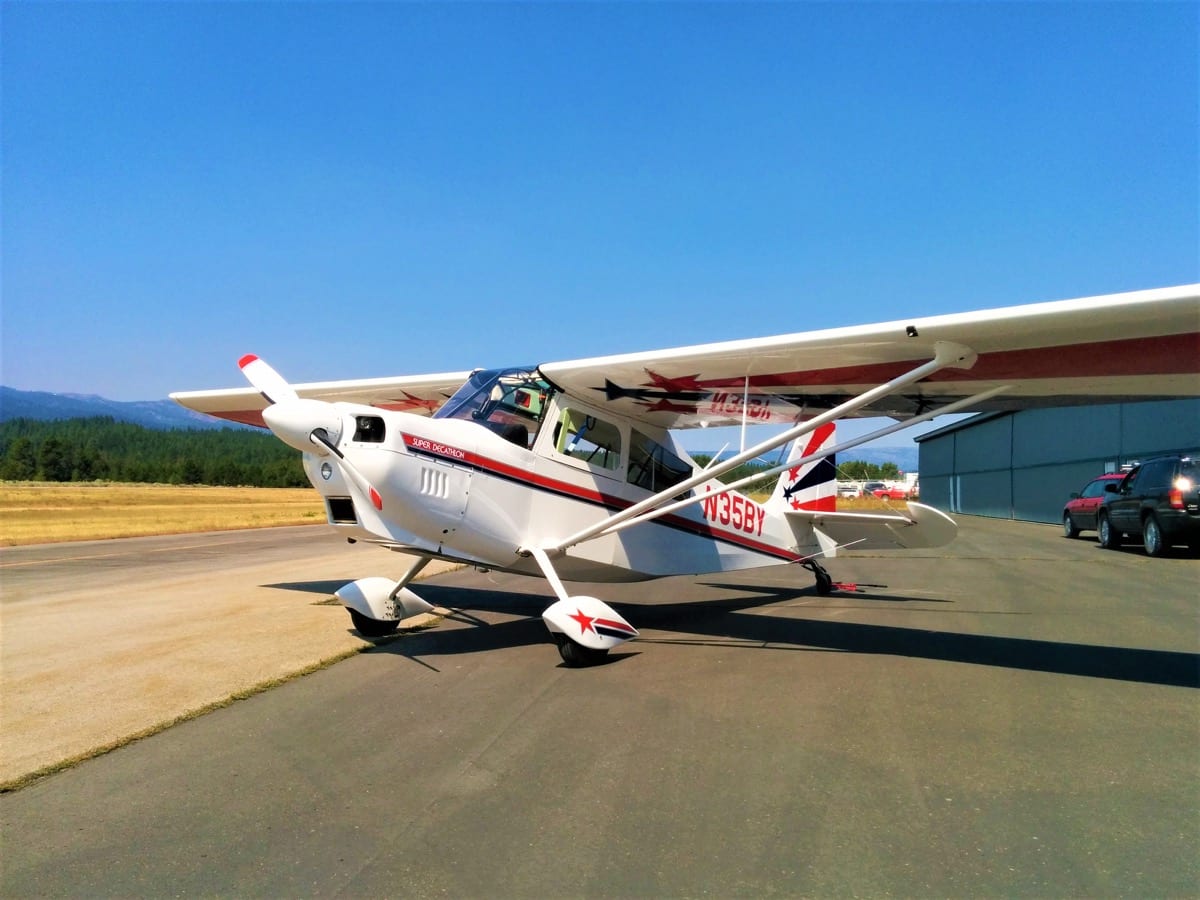 Still, to call Stowell a "specialist" might be an understatement. To be sure, he knows his craft, but over the course of his 30-plus year flying career, he's also pioneered ways to make those skills accessible to students.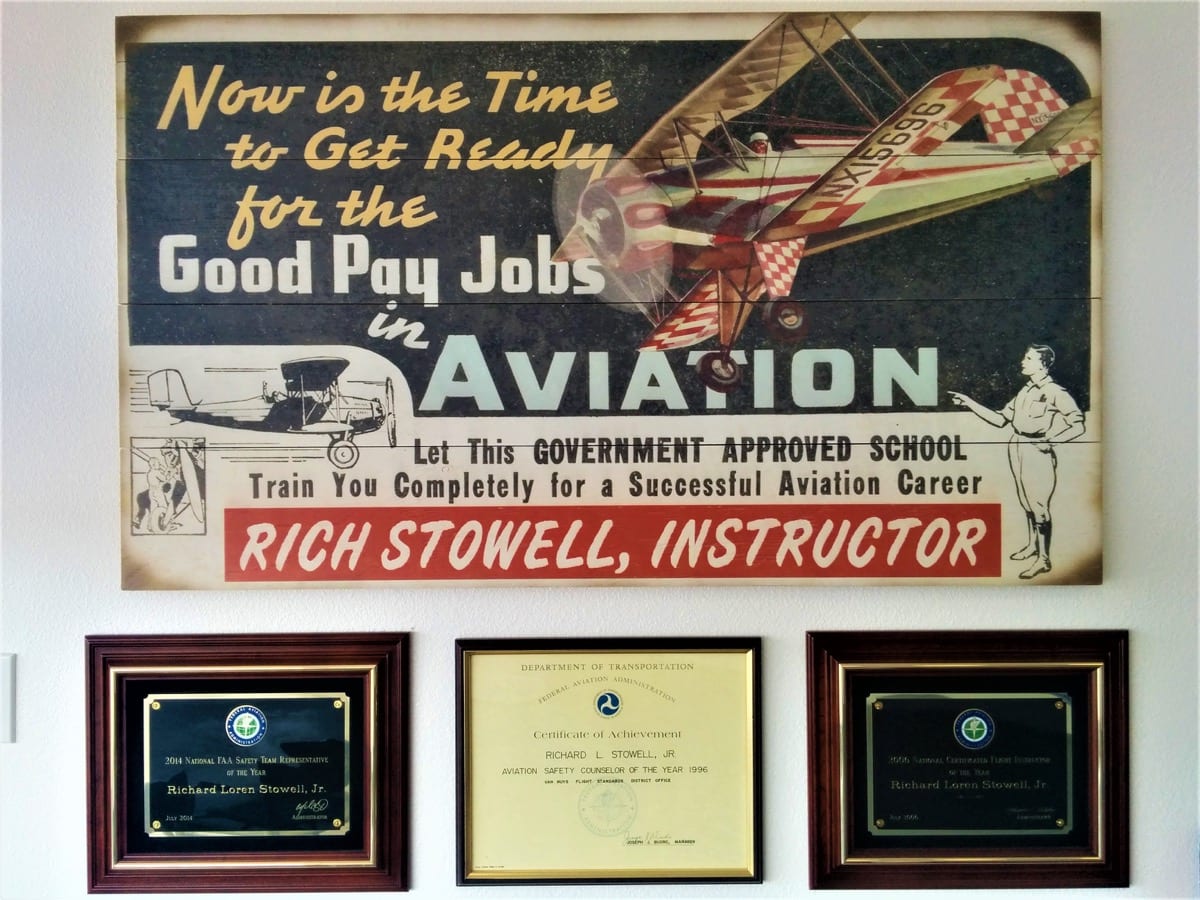 A well-known aviation performance and safety ambassador, Stowell's efforts include dozens of articles, countless seminars, multiple books, and his renowned EMT (Emergency Maneuver Training) program.
"The program is broken down into three, three-hour modules. The first is stall/spin awareness," notes the master instructor.
Emphasizing the reality of spins, Stowell adds that, "More than 90% of accidental spins occur below 1,000 feet. It's one thing to learn how to do a spin, but if we're relying on our ability to recover from a spin at the exclusion of the awareness and prevention, it's too late. "
Building on the foundation set in module one, the sky is the limit. Working with Rich, students can then progress through module two focused on "in flight emergencies" and into module three, "basic aerobatics."
"What learning the spin does is it takes your experiential envelope and expands it," he says, explaining it's "knowing how we get there and what was that progression."
Again, visualize yourself back in the cockpit without a master instructor at your back. What happens as you approach spin conditions? Think about the steps you've taken to this point. What would you have to do to enter the spin? How comfortable are you in terminating it?
What do you fly?
A 2005 American Champion Super Decathlon with 180 horsepower and a constant speed prop.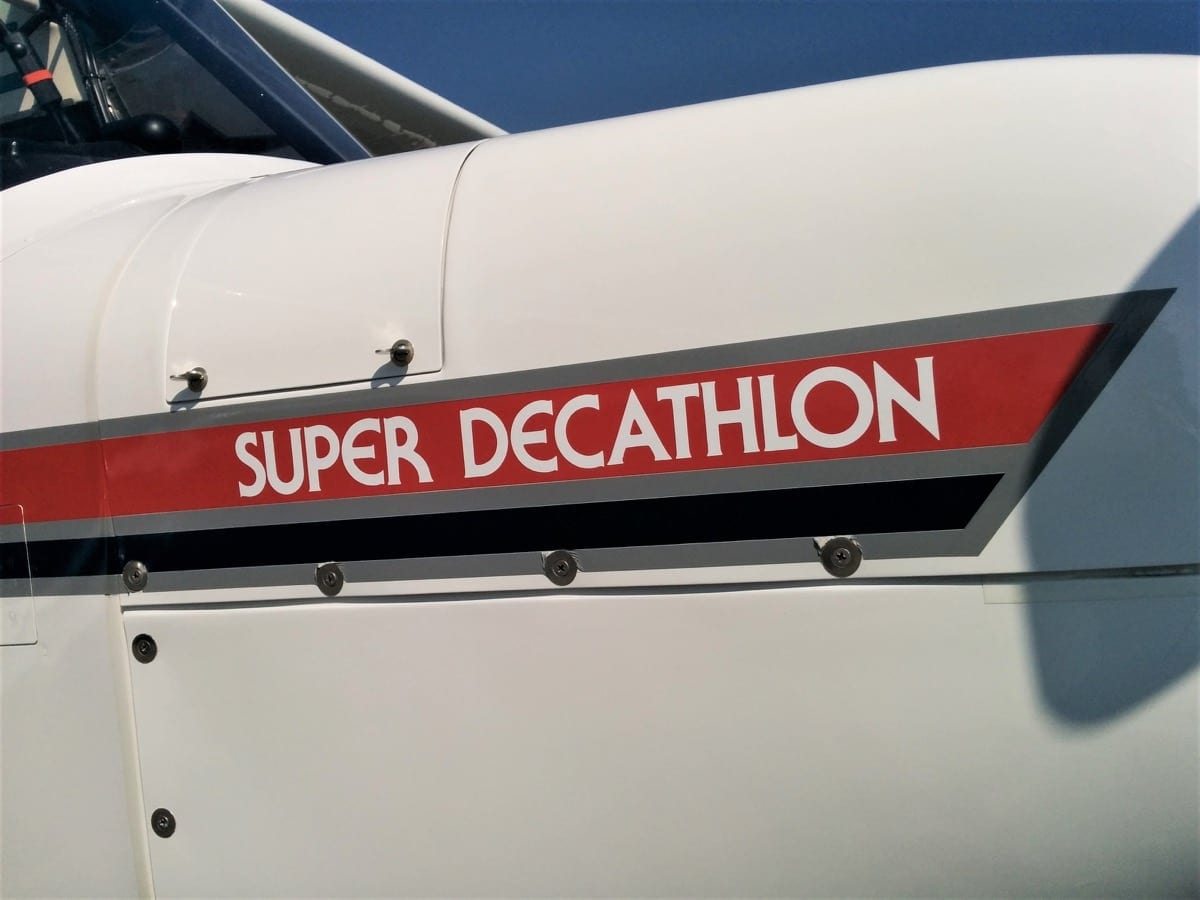 Why do you fly it?
It offers a nice balance of mission capability…it's a relatively simple tailwheel airplane for people who have never flown a tailwheel. I like the tandem seating, it looks more streamlined from a visual standpoint. The 3-point attitude is always pretty. Cross country, I always plan 120 mph, so you can go somewhere with four hours of fuel in the tanks. So, it serves multiple roles, with the main one that I do being the spin work and upset recovery.
How do you fly it?
It's pretty rare that I go out myself. There's usually always somebody who wants to go for a ride or tour around the valley. If I were going to go out and fly on my own, I do touristy things like most pilots.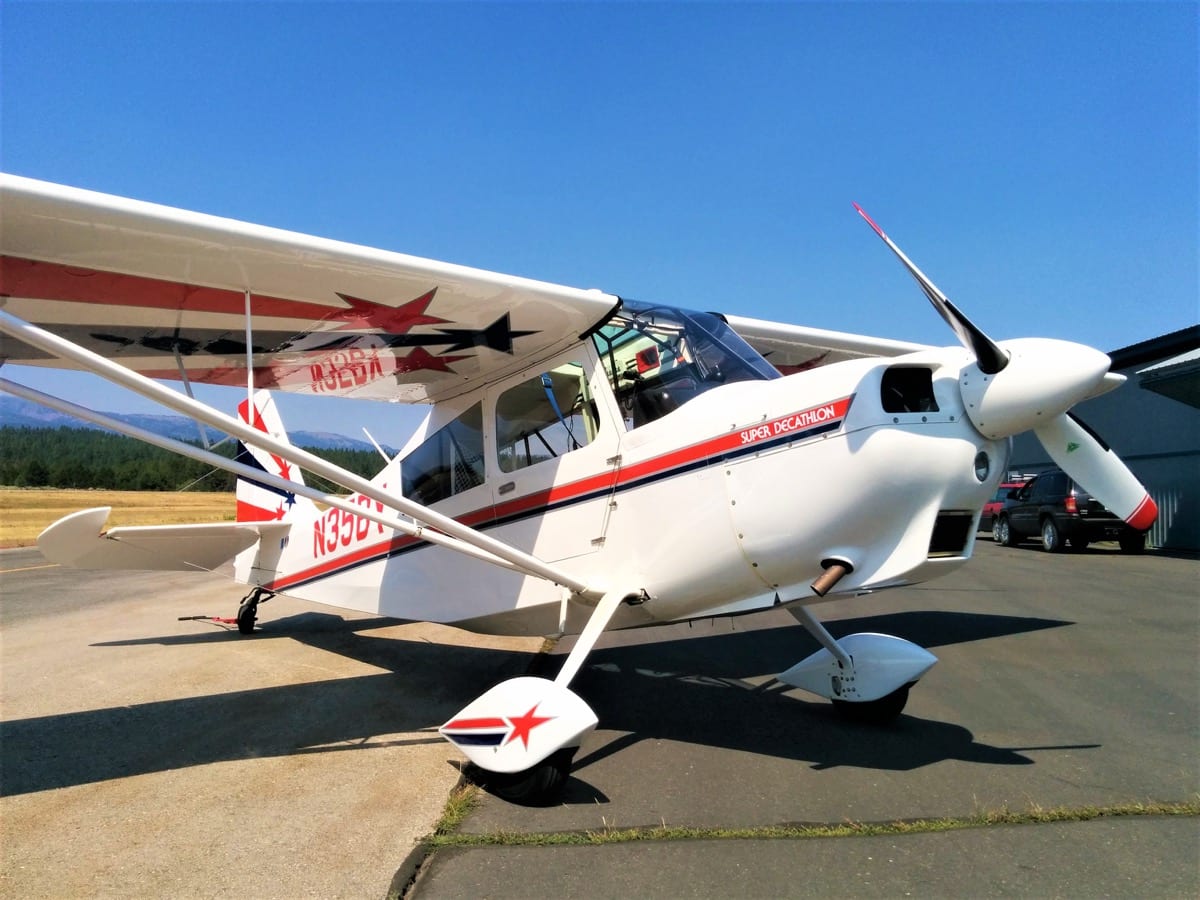 To me flying's fun. From that standpoint, I'm not an airplane snob. If I can get in the air I like looking down at the lakes, the trees, traffic on the highway, and the blue sky. The nice thing about the Decathlon is, why don't I do that upside down!

Flying Advice
Relax. The airplane knows what to do.