Dispatch from KSAF, Santa Fe, N.M.: My chief mechanic and I are standing in his hangar, glumly staring at Race 53. Her engine is missing.
Forward of the firewall, black fuel lines, orange air hoses, and white sensor wires dangle in mid air. Her new exhaust stack angles downward at a crazy angle. Her tails are held off the floor by two bags of Quikrete, balanced on a board stretched between her upper engine mounts — ballast to compensate for the missing engine.
I mentally count off the months I've been planeless. Most of July. All of August. All of September. Now, it's clear I won't have Race 53 back in October. And maybe not even in November.
I take off my hat and run my fingers through my hair. I don't know what to say. The way this whole thing has unfolded is absolutely unbelievable…
Thar she blows is for whales!
In my last dispatch, the "new" stroker engine had just been pulled back off of Race 53 and sent north again to the rebuild shop. Once there, it was placed on a test stand, our prop was bolted on, the engine was fired up, run up high and…nothing happened. It didn't blow oil.
What the $%&#@?!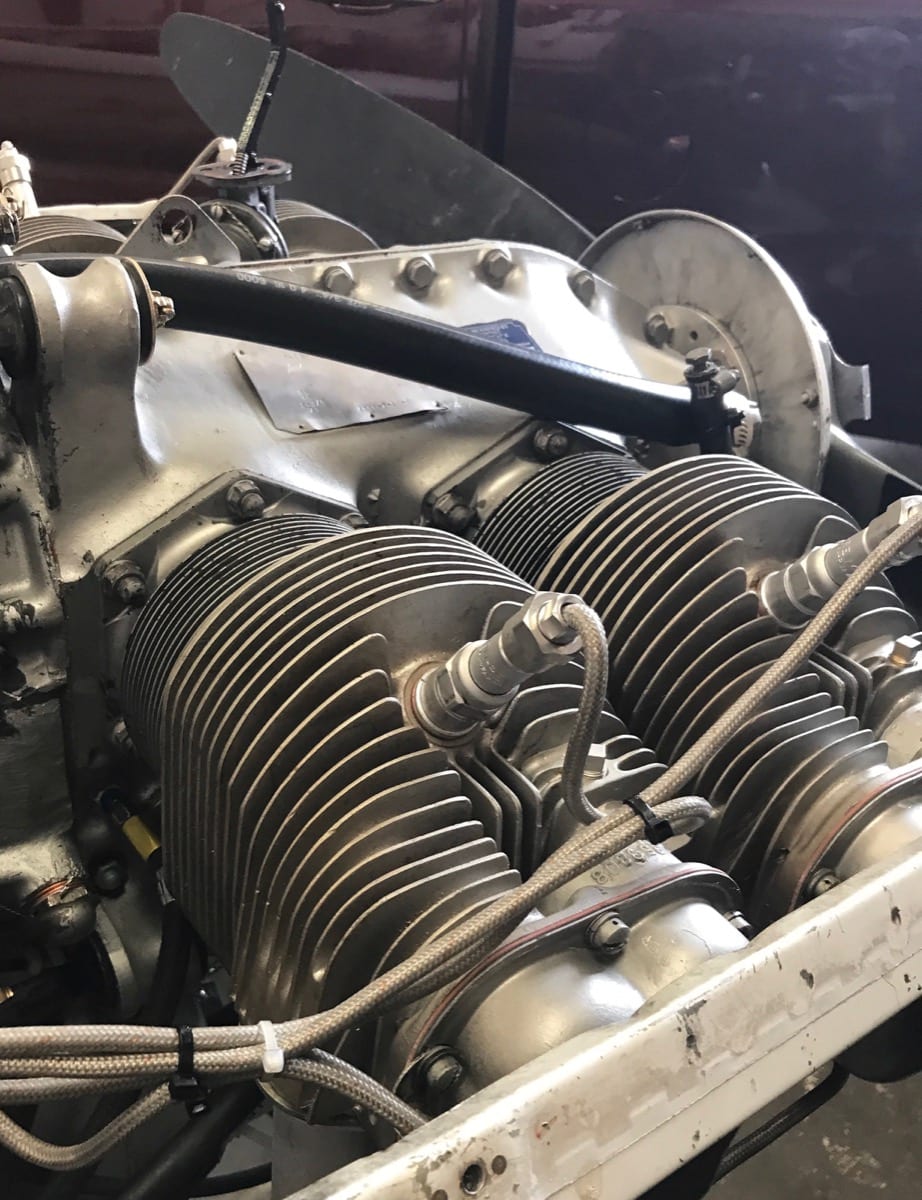 But the case pressure was on the high side. So the master builder decided to pull the cylinders, hone the walls, and change the piston rings. Then he sent it south again.
When it arrived, my crew decided to do a minimalist installation. Maybe it was once burned, twice shy. Maybe they didn't buy into the piston ring explanation. Maybe they were responding to some inner whisperings from the Universe. But whatever the case, it proved to be a good call.
As soon as the re-rebuilt engine spooled up to high RPM, oil blasted out the breather vent. Again. Still.
I wasn't there for it, but for hours my two mechanics — on speed dial to the rebuild shop — tried every possible iteration of the breather vent line: Thick hoses, thin hoses, hoses routed over the top of the case, hoses routed down under the bottom the case, vented hoses, un-vented hoses.
To catch the oil, they routed the hoses into a large clear plastic tub that once held a Sam's Club-sized volume of peanuts. They even tried a dipstick from another Ercoupe that was in the shop for routine maintenance.
No dice.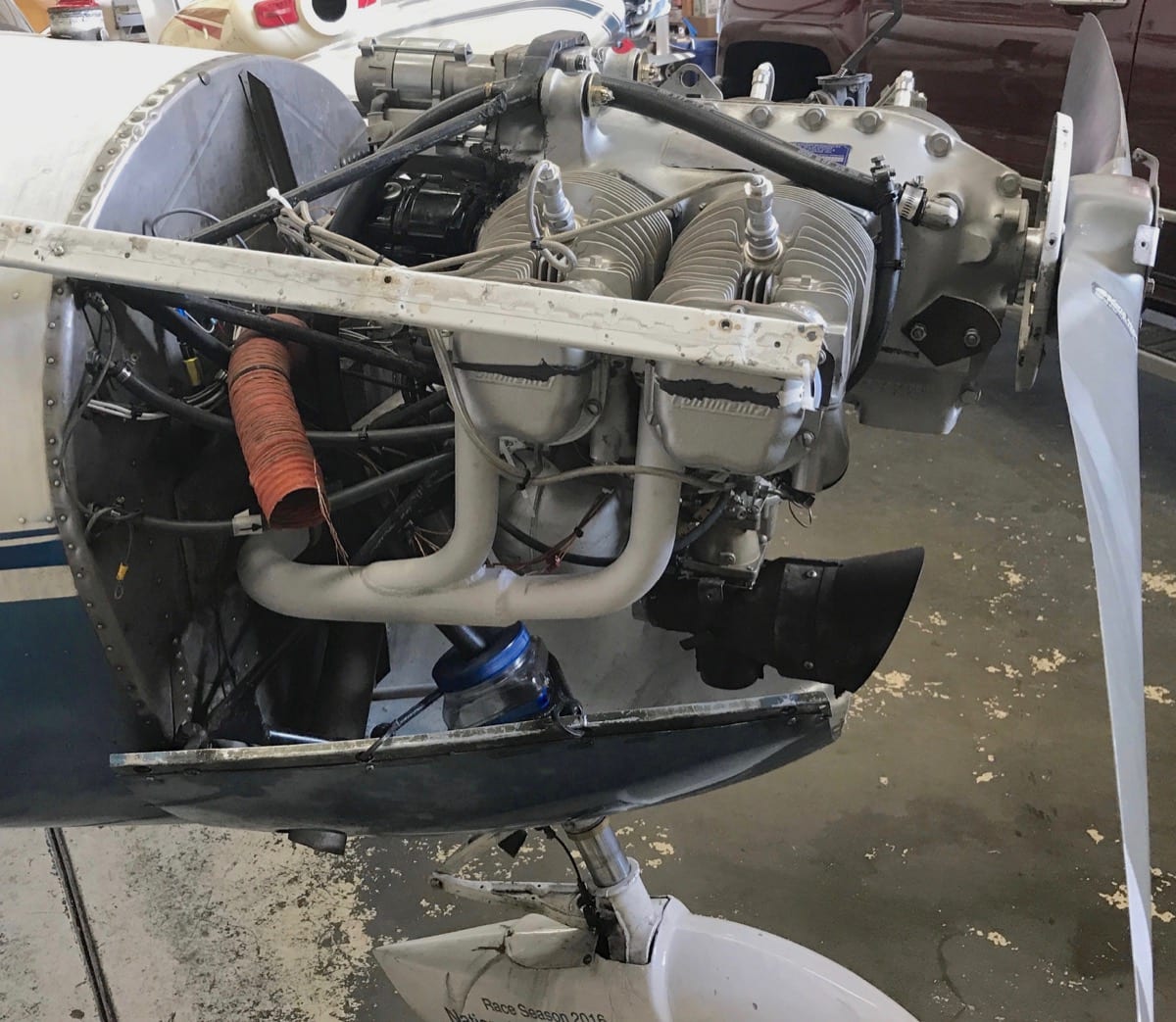 The only thing that changed with the new rings was that it took 15 seconds at high RPM before the oil blew. Originally, it happened as soon as high RPM was reached. So something had changed. But there was still a problem.
And the engine ran great. Of course, at an oil loss of a pint every couple of seconds, it couldn't run for very long.
Next, they let the engine keep running once the oil started blasting out to see if the oil loss came in spurts or if it was a steady blast. It was steady. It never let up.
Finally, my chief mechanic called the rebuilder and told him, "It's time for you to pack your bags and come down here."
A week later, he did.
One mystery solved
Now, I wasn't able to be there that day either, but that was probably better for my mechanics. I'm not sure they could have had as frank a conversation as was needed with the owner's rep standing nearby.
But here's what I learned: The case pressure, per a Continental Service Bulletin, was being tested by the rebuilder using a rig made up of an oil cap, a hose, and an airspeed indictor. But somewhere in the rig, there must have been a small leak that served to vent off some of the pressure. With the pressure monitor on, the plane didn't blow oil. With it off, and any oil cap on, it did.
That's why the engine didn't blow oil on the test stand either when it was first rebuilt, when it came back, or after the ring job.
But as to what was causing the oil to blast out of the engine, none of them would even fathom a guess. It's a common engine. It's a common modification. Yet we are having a most uncommon problem with it.
In the end the master builder decided to forget about trying to understand it. He just threw in the towel. Sort of.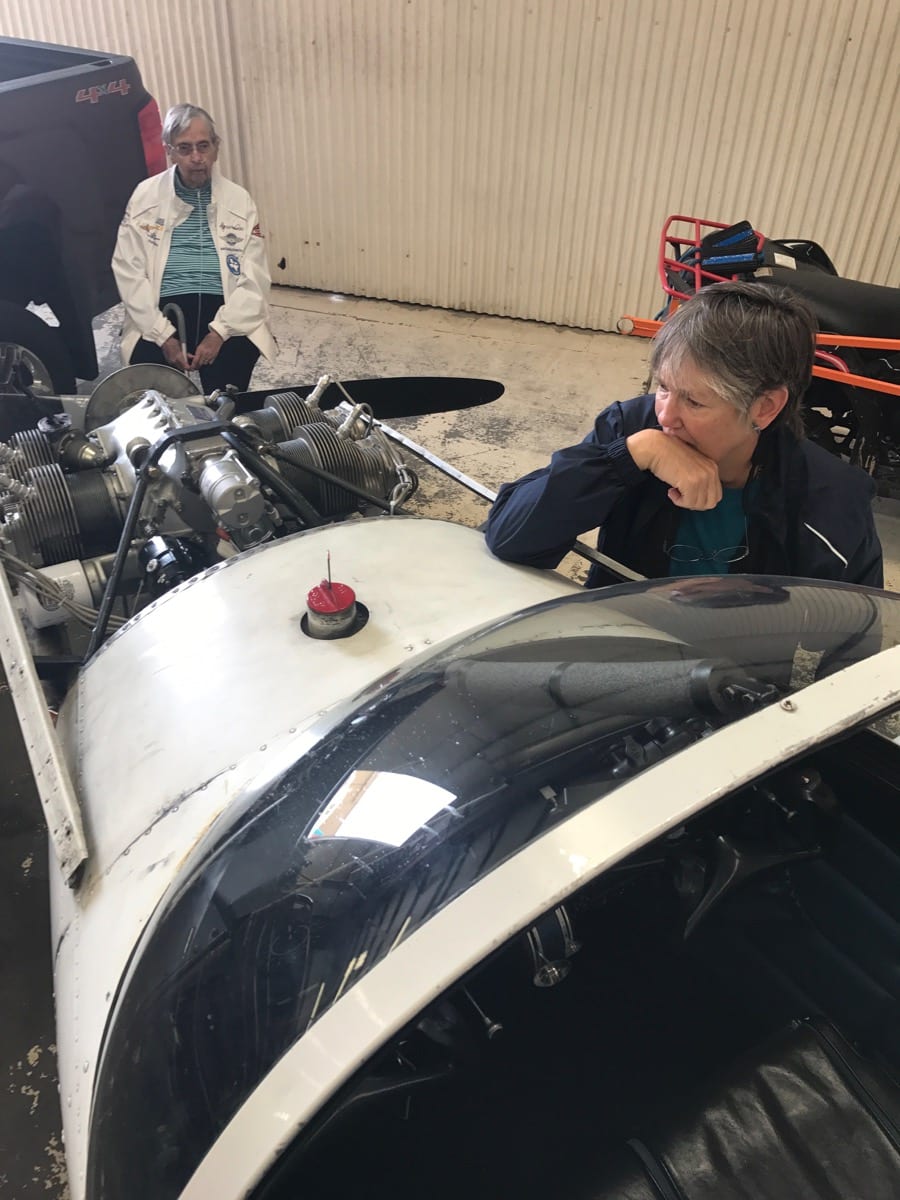 Musical cases
Did I tell you? To save time (Ha!) we bought a second engine case at the start of this debacle. The brilliant plan was that with a second case, a good portion of the rebuild could be accomplished before the race plane was taken out of service.
Well, it sounded like a good plan at the time, and while no one could imagine how or why a different case could make a difference, the master builder decided it was time to cut his (substantial) losses and move the engine innards out of the new-to-us case and place them back in our plane's original case.
I never got a satisfactory explanation for why this decision was made. More than anything else, I suspect, it was just the need to try something different, and our old case never gave us any trouble.
The decision made, my guys took the engine off, yet again, and loaded it up in a truck for a third trip up to Colorado. My engine's getting a lot of miles on it.
Just none of them in the air.
So now I wait. The old case from our engine needs to be inspected and re-certified, and then some modifications need to be made to the inside to accommodate the new 0-200 crank. That alone could take a month.
Then the whole rebuild process needs to take place. Then it needs to be tested, and shipped back down once again, where — no doubt — my guys will do the minimum necessary installation to test it on the plane. To see if the oil geyser has really, once and for all, been stopped.
In the meantime, if the master builder found any smoking gun — any, Ah-ha so that's what's causing it! — discoveries as he took Stroker #1 apart, he's not shared it with us, so I'm guessing he found nothing unusual when he cracked the case open.
So we all remain in the dark, together. If nothing is found, and if the parts dance well together in the original engine case, we may never know what caused our problems. But twice bitten, we all remain beyond shy, expecting the worst.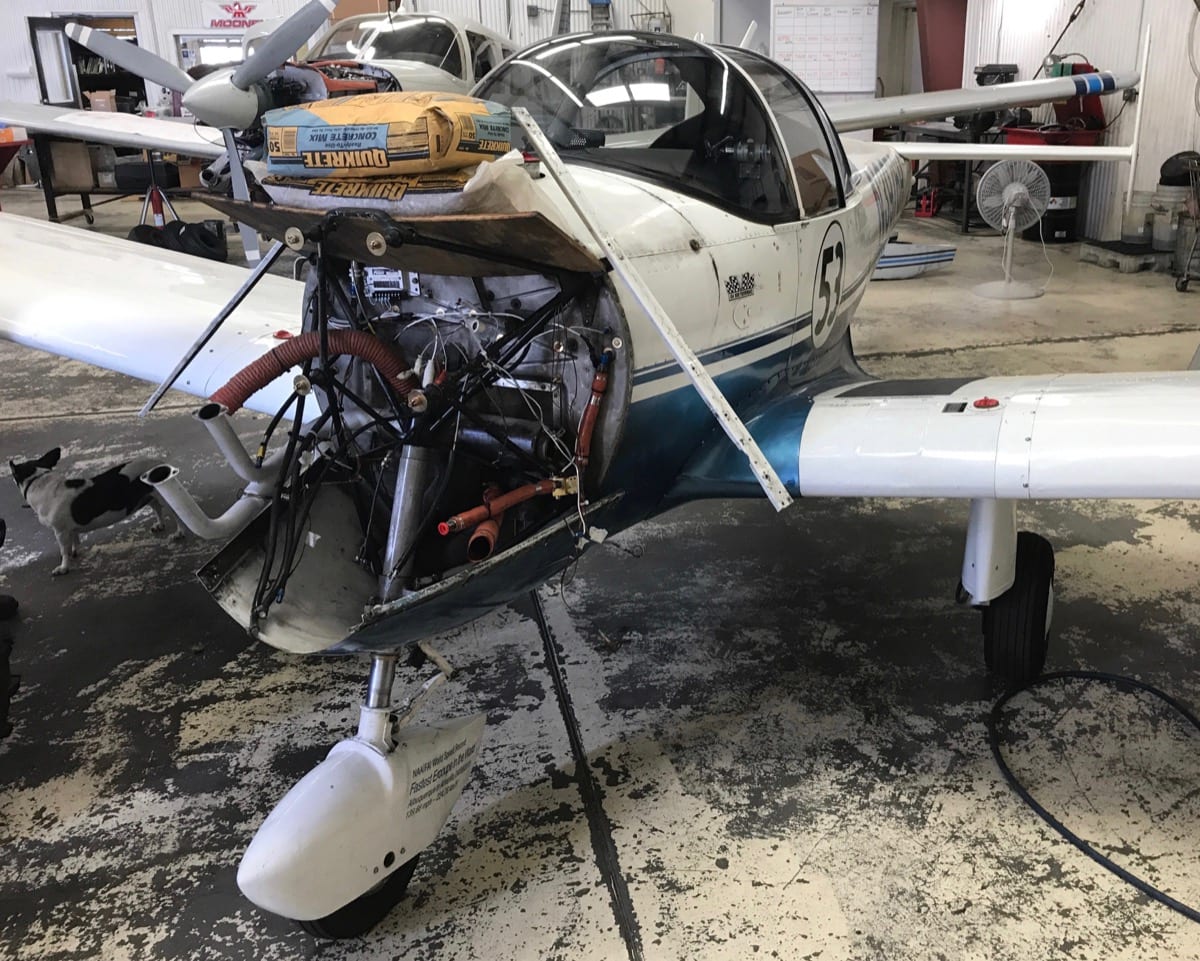 No first loser: It's a three-way tie
My chief mechanic and I are standing in his hangar, glumly staring at Race 53. Her engine is missing. Forward of the firewall, black fuel lines, orange air hoses, and white sensor wires dangle in mid air. Her tails are held off the floor by two bags of Quikrete.
"This," he tells me, "is one of those cases where everybody loses. You lost your season. I've lost a ton of time I won't be compensated for. The rebuilder lost all his profit, and then some."
I don't reply. I put my hat back on. There's nothing to say.
My mechanic sighs and stares out across the tarmac, his eyes resting on the far distant horizon, "It's no one's fault, but, still…" his voice trails off, then he clears his throat. "It's just a bad deal all the way around."
My League Points: 840, where it looks likely they will stay. I just went to Enterprise's website to rent a van so the five of us can drive to the Sport Air Racing League's National Championships in relative comfort to get our season end trophy. Still, how humiliating…
My League Standing: Second place in Production airplanes, fifth place overall.