MT-Propeller recently manufactured and installed its 20,000th constant speed propeller.
The owner of the 20,000th MT constant speed propeller, Andrew Birrell, flew in from the UK in his KingAir 200 to MT-Propeller at the Airport Straubing-Wallmuehle (EDMS), where the Whisper Props/MTV-27-1-E-C-F-R(P)/CFR225-55f were installed.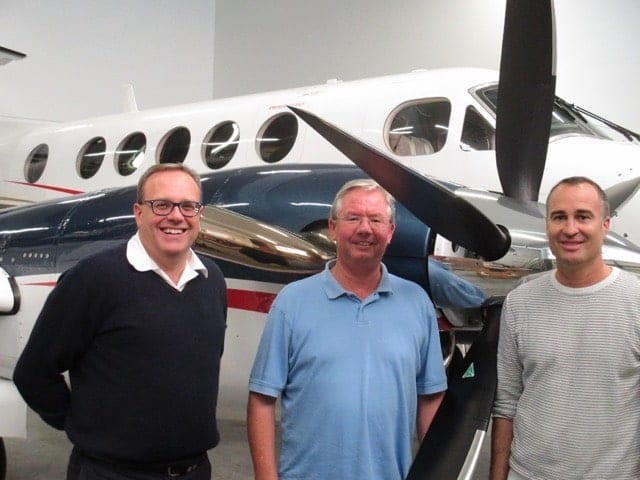 Since the MT turboprop line was established in 1999, more than 2,000 5-bladed turboprops out of 20,000 total delivered propellers were handed over to customers around the world.
The MT 5-bladed props have become an industry standard with more than 300 5-bladed turbo props delivered in year 2017, according to company officials.
The propellers come with a TBO of 3,600 hours/6 years and unlimited blade life.
MT-Propeller manufactures 30 certified propeller models from 2-blade to 6-blade hydraulically controlled variable pitch propeller, for engines producing up to 5,000 hp, and 2-blade to 4-blade electrically controlled variable pitch propeller, for engines producing up to 350-hp as well as two blade fixed pitch propellers.
The high performance, light weight and durable MT-Propellers can be used on aircraft with piston engines and propeller turbines, as well as on airships, wind tunnels or hovercraft. MT-Propellers can be developed for nearly every aircraft type from motor gliders to regional airliners, company officials said.
MT-Propeller holds more than 210 STCs worldwide and is an OEM supplier for more than 90% of the European aircraft industry, as well as 30% of the US aircraft industry.
According to company officials, the company's propellers have accrued 130 million fleet hours in the 35 years since the first MT-Propeller was shipped.