As the 2017 Stuart Air Show closed at Witham Field in Florida on Nov. 5, aviation enthusiasts bid a fond farewell to AeroShell Aerobatic Team member Gene McNeely, who retired after 24 years of flying the "slot" position for the team.
His favorite memories are flying the night shows that he humbly explains away as mere "smoke and mirrors."
However, he actually fell in love with flying at a young age.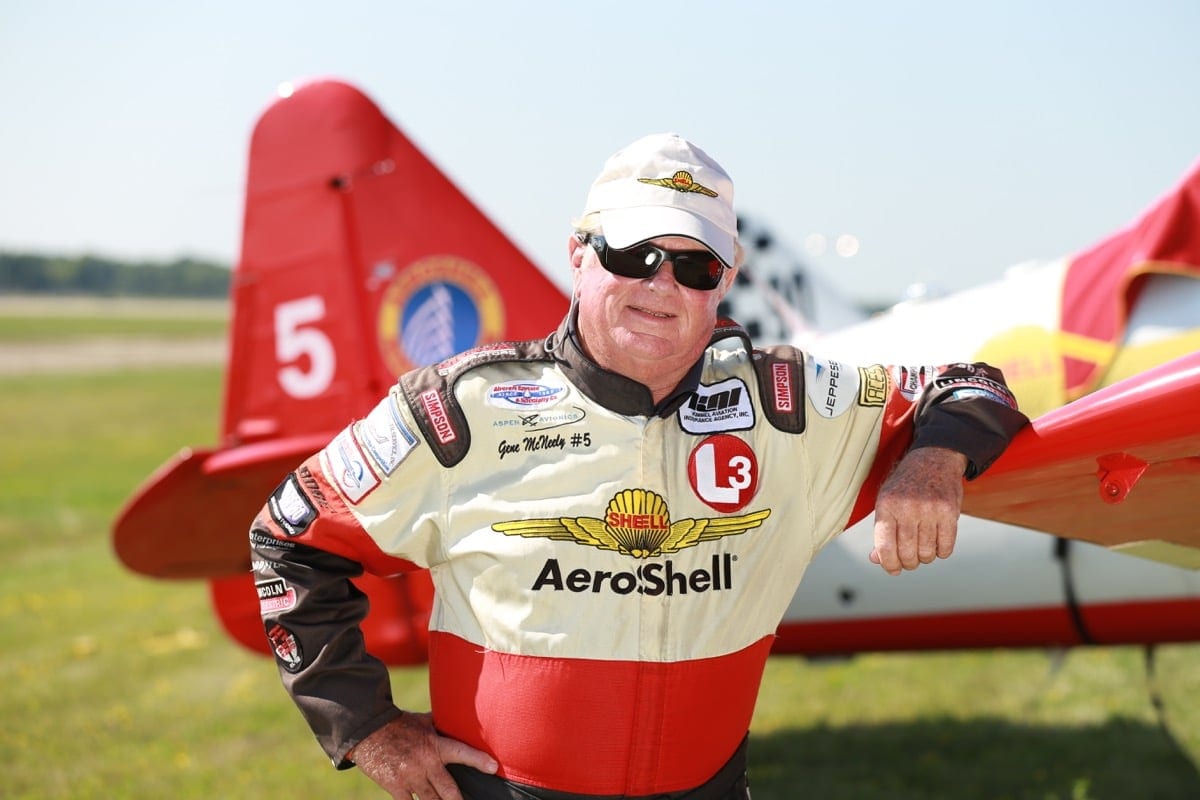 "When I was a kid, my best friend's father was manager of the Ocala Airport, so I spent a lot of time out there," says McNeely. "I was hooked early. I started flying when I was in high school. And, when I got out of the Navy in the 1960s, I finished my ratings on the G.I. bill."
He's logged more than 26,000 hours during a career that spans air racing, crop dusting, and flying air cargo.
His fondest memories, however, are of formation flying with the team.
"For years, I flew in the same southern regional airshows as Ben Cunningham, Alan Henley and Steve Gustafson, who were flying together as the North American Aerobatic Team," says McNeely. "We all got to know each other pretty well. Ben retired around 1994-95 and they asked me to join them. Then Mark Henley, Alan's brother joined us. We clicked. We grew together as a team. We worked really hard and a few years later we became the AeroShell Aerobatic Team."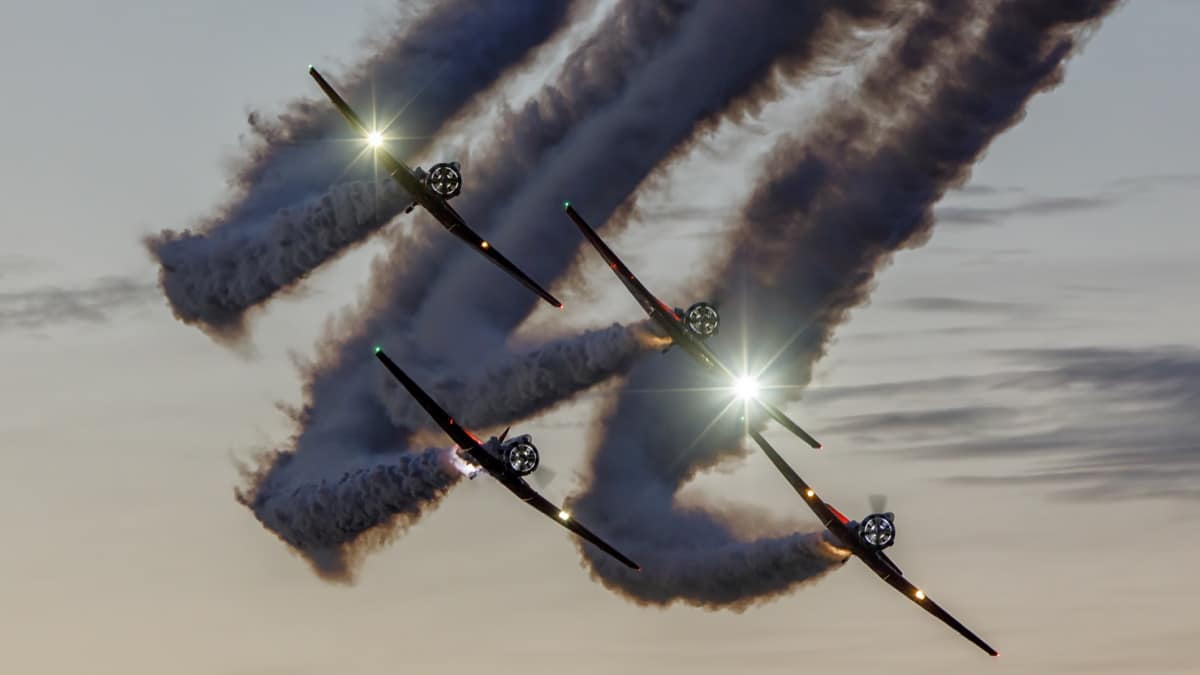 Always having a passion for night shows, his best experience was his first.
"Our first night show at Oshkosh — that was the biggest audience we had ever flown for at that time and it was absolutely incredible to look down and see all the cameras flashing at night," he recalls.
McNeely says he owes his success as an aerobatic pilot to continually working to improve his skills and a good sponsorship.
"Without a sponsorship, you're just flying as a hobby," he says.
"On behalf of Shell Aviation, thank you, Gene, for your years of representing AeroShell, but more importantly, for your contributions to the industry," says Amjad Shahabuddin, Shell Marketing Manager Fuels & Lubricants. "For a career that spans decades, you have brought smiles to the millions of spectators who have watched you fly with the AeroShell Aerobatic Team."