WASHINGTON, D.C. —  The latest numbers from the General Aviation Manufacturers Association show that airplane shipments increased by 1.7% through the third quarter of 2017, but billings declined 2.8%.
The news was better for rotorcraft, which saw a 7.7% increase in shipments through the third quarter, with an 8.8% jump in billings.
Airplane billings totaled $13.2 billion for the first nine months of 2017, while rotorcraft billings were $2.7 billion.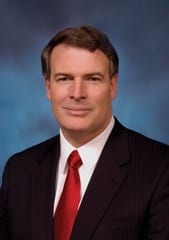 "The third quarter shipment and billing numbers continue a similar pattern for the industry this year: Mixed, with some bright spots that continue trending upward, particularly in the rotorcraft market," said GAMA President and CEO Pete Bunce. "We've been very focused on streamlining certification and validation processes around the world, which will help our member companies continue bringing new and safer products to the market and hopefully spur growth in future quarters."
Continued momentum in the rotorcraft segment resulted in an increase in piston helicopter shipments from 168 to 190, a 13.1% increase, in the first nine months of 2017 compared to last year.
Turbine helicopter shipments increased by 5.6% to 471.
Piston airplane shipment increased by 4% to 724 compared to 696 in 2016.
The industry shipped 434 business jets, a 1.4% increase, in the first nine months of the year. Turboprop shipments declined slightly from 382 to 374 airplanes shipped, a 2.1% decline.