The wx24 Pilot aviation weather app has added prognosis and significant weather charts, which help fill in the details and provide context to Terminal Aerodrome Forecasts (TAFs), according to developers.
They also help complete the picture of enroute weather, including IFR and MVFR conditions, turbulence, and icing, which helps pilots make their go or no go decisions.
According to company officials, the way prognosis and significant weather charts are issued, there could be between four to 16 charts to decipher. Charts, issued four times a day, have 6-hour, 12-hour and 24-hour timeframe. That means a chart issued at 0000Z with a 12-hour forecast is likely the same as the one issued at 0600Z with a 6-hour forecast.
All these permutations make finding the relevant chart for a particular flight time consuming.
Then, after the right chart is found, a pilot still has to determine the flight path on the chart.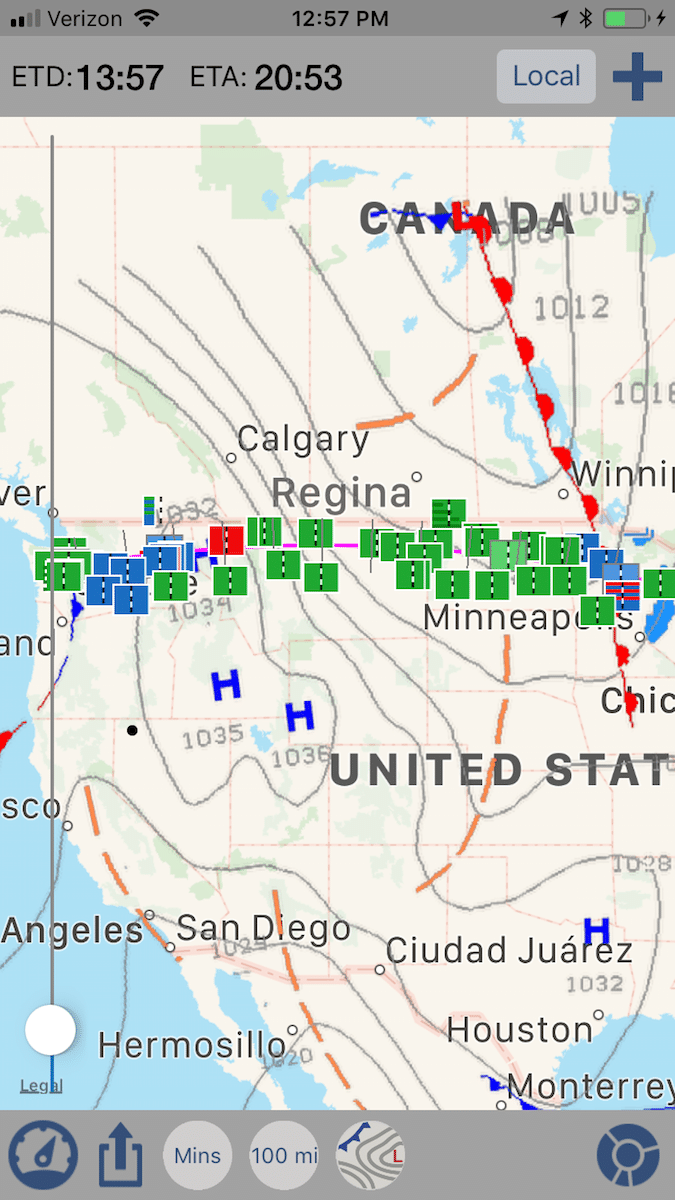 The wx24 Pilot app now automatically selects the correct chart based on the flight plan, and renders the flight path over the chart to eliminate any ambiguity, according to company officials.
One of the key benefits of the app is that a pilot can interactively change the departure time, which will automatically load the correct chart, officials add. The benefit of this feature, aside from finding a best departure time, is that it allows pilots to see the moving weather systems to build a more complete understanding of enroute weather conditions.
"When you boil it all down, there is really only one concern regarding an aviation weather forecast: Are the conditions suitable for me to fly safely or not," says Paxton Calvanese, who is the app's software developer. "With the addition of Prognosis and Significant Weather charts, the wx24 Pilot app gives individual pilots a much clearer presentation of weather at the time of departure and arrival, which are checked against the pilot's personal minimums. If conditions don't meet the pilot's personal minimum, the app quickly provides alternative times when it does."