Around 1,800 pilots have invested in delivery positions for the highly-anticipated ICON A5 Light-Sport amphibian, which, by all accounts, is a great little seaplane.
However, production delays have frustrated many potential ICON owners who want to experience the fun of water flying sooner rather than later.
Enter Scoda Aeronautica, which manufactures the Super Petrel LS Light-Sport amphibious seaplane at a facility in Ipeúna, Brazil, a couple of hours outside of Sao Paulo.
With a recently-established sales, assembly and parts distribution center in Ormond Beach, Florida, the company is serious about serving the market in the United States and the plan is to eventually build the plane here.
Available now, the Super Petrel is a unique biplane amphibious flying boat that was designed in 2001 and FAA-certified in 2014 as an S-LSA.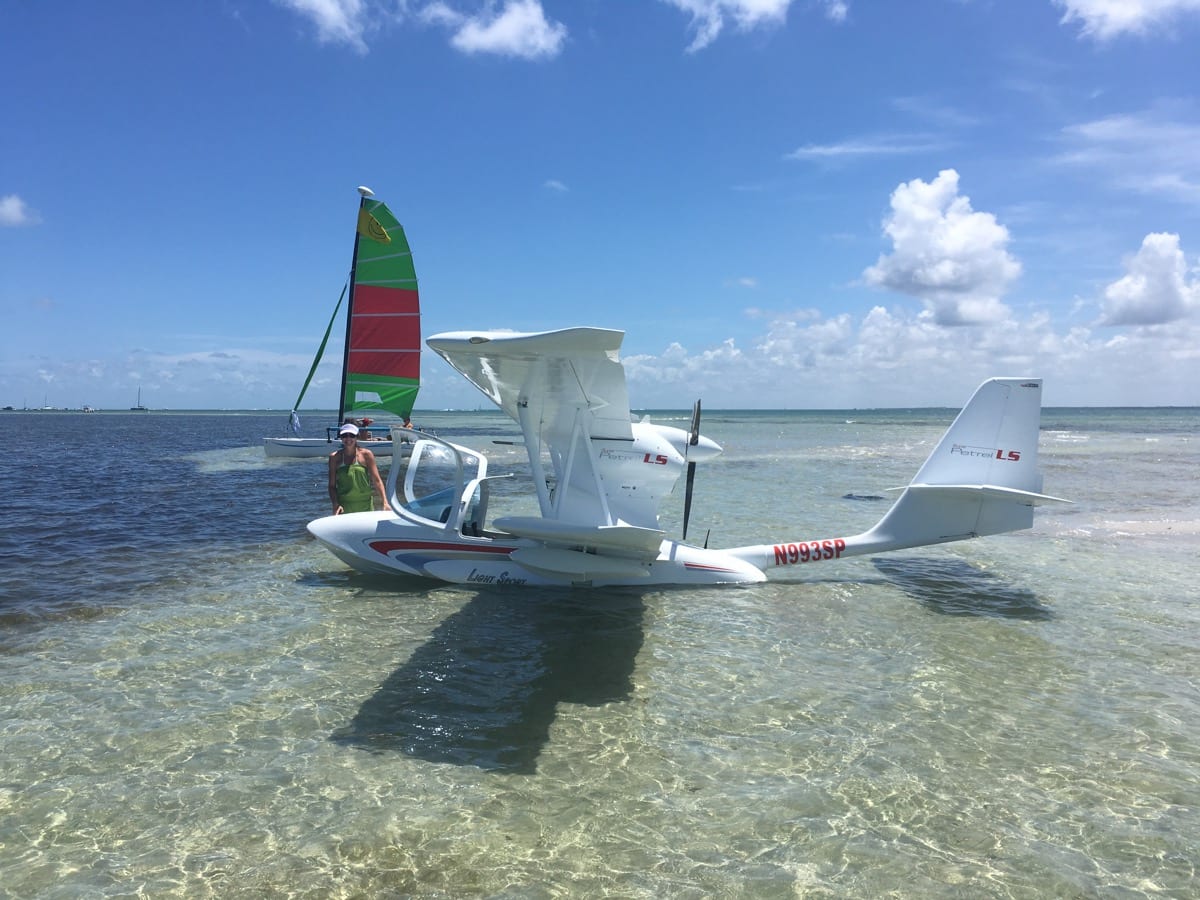 Although not well known in the United States until recently, there are more than 350 Super Petrels flying in 23 countries worldwide.
Exhibiting for the past couple of years at SUN 'n FUN and AirVenture has resulted in several sales. And the new headquarters in Ormond Beach shows the company's commitment to the large market here.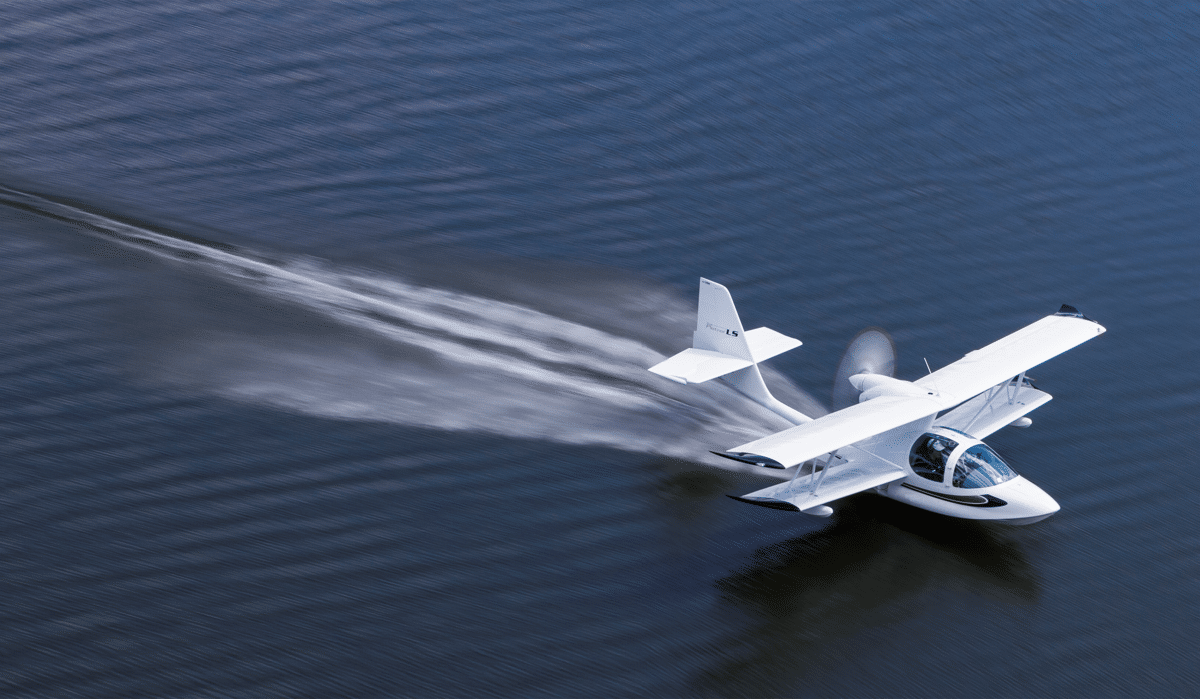 Shevy Shevalier represents a target customer for Scoda. An airline pilot who loves to fly on his days off, Shevalier held ICON delivery position number 1,431 for several years until he discovered the Super Petrel at SUN 'n FUN 2016.
"I showed up at their booth with my ICON hat on and they initially thought I was a spy," said Shevalier with a laugh. "It took me awhile to convince them I was a real prospect."
Further discussions and a visit to the Super Petrel factory in Brazil proved that Shevalier was serious and he was soon named Chief Pilot for the U.S. operation and provided with a demonstrator.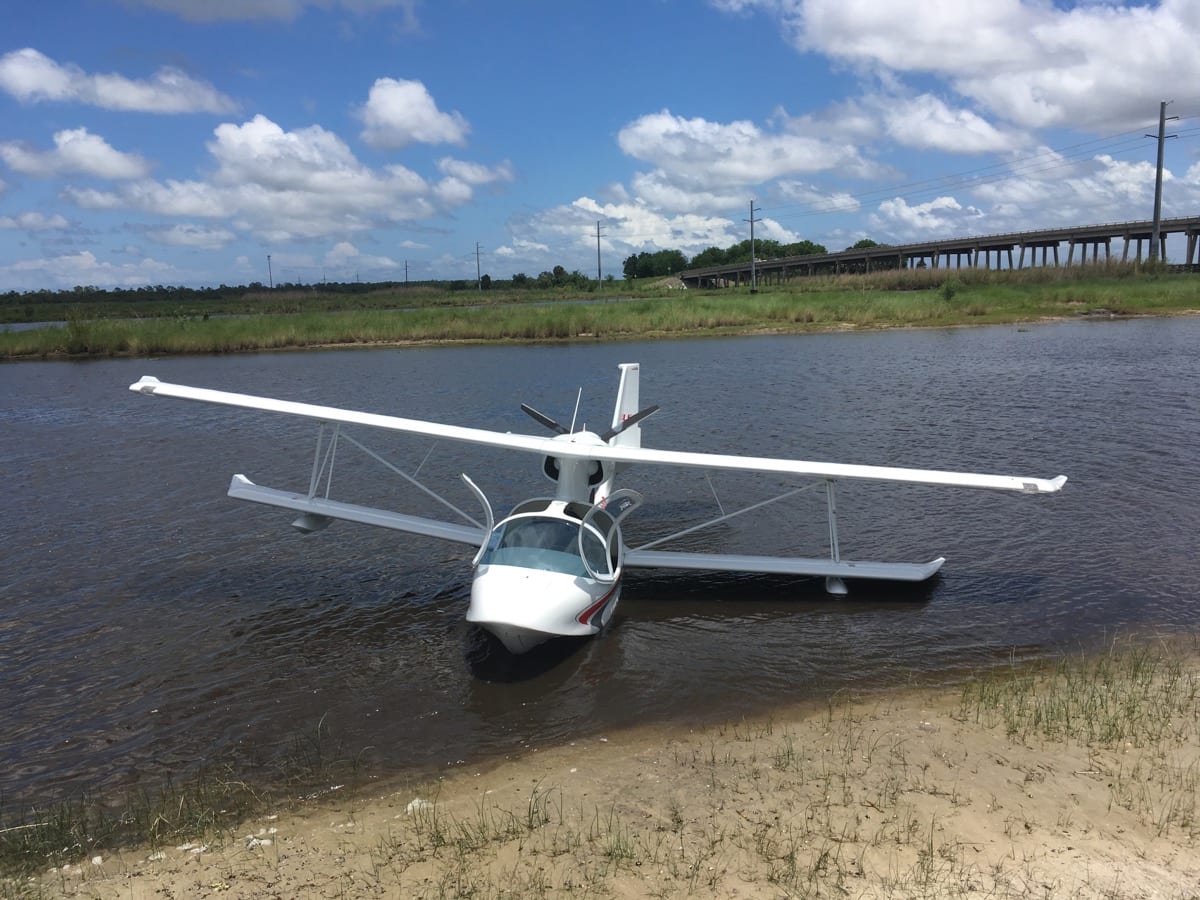 Now, he spends much of his spare time giving demo rides, including flights for me and my son when he overnighted in Chattanooga, Tennessee, on the trip north from Florida to exhibit the plane at Oshkosh 2017.
It's hard to compare the Super Petrel to the ICON at this point, not having had a chance to fly the A5. However, I owned a Lake Buccaneer amphibian for several years and I have about a dozen hours in a Searey, which is another Light-Sport amphibian that's certified S-LSA and currently available.
Not Just Cute
The Super Petrel has a pug nose when viewed from certain angles and my first thought when walking up to the biplane was that it's small and "cute."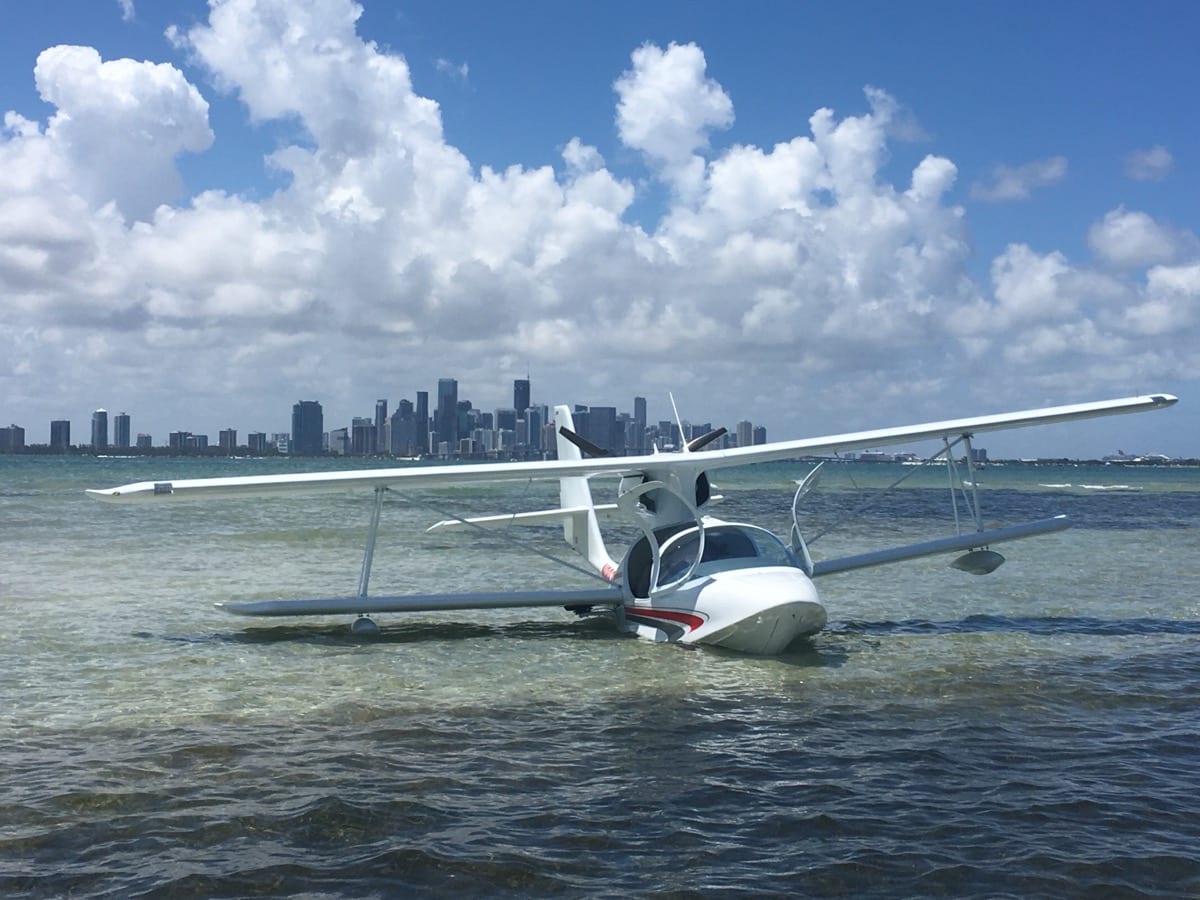 However, I soon learned that the Super Petrel flies like a much larger plane and the twin wing design was chosen for 10 reasons:
More efficient lift;
Lower wing produces better ground effect;
No need for flaps;
Improved stall characteristics due to two different angles of incidence;
Lower wing shields the prop from water spray;
Main gear retracts into the lower wing;
One wing braces the other for a high strength design;
Sponsons secured to the lower wing facilitate tight turns on the water;
Flip resistant;
Unique look.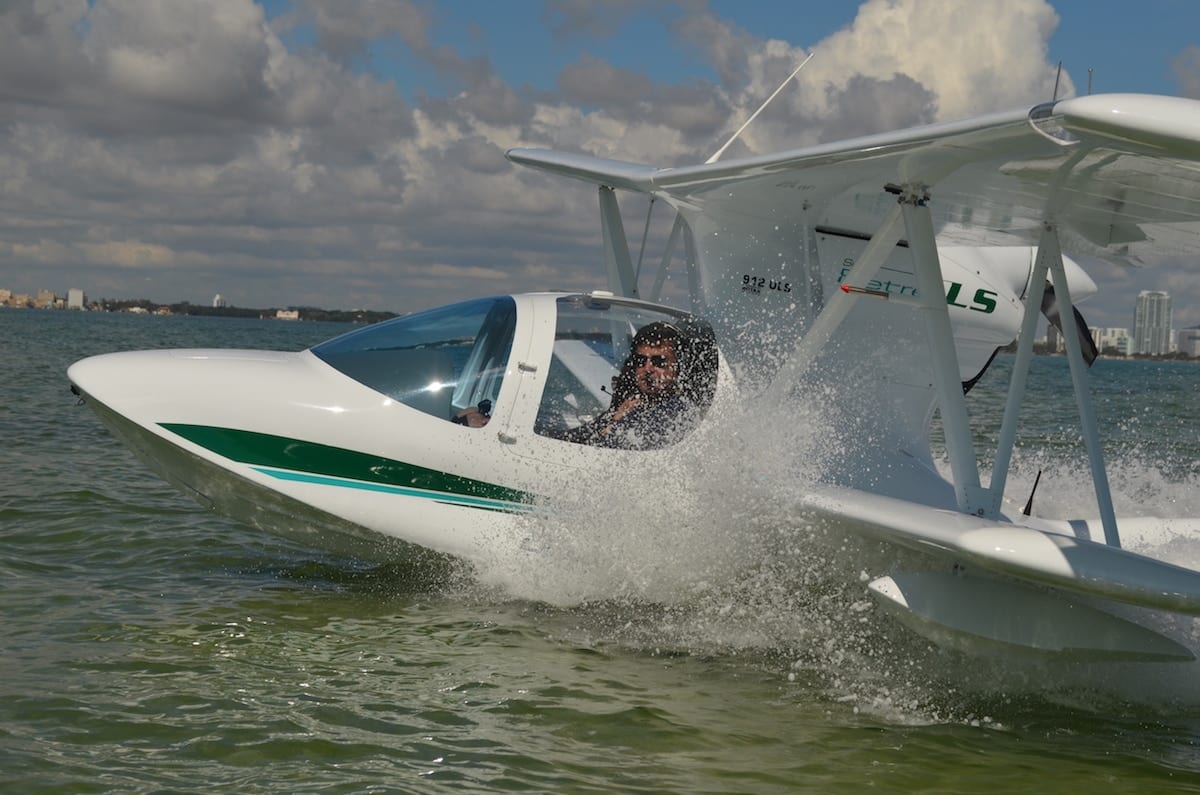 Although much of the wings are fabric-covered like many Light-Sport airplanes, the leading edges are carbon fiber for about the first 6″. Super Petrel's airframe is also carbon fiber and the hull is impact-resistant Kevlar.
Unlike some other amphibians, the plane was designed from the start to be operated in salt water and, since it's a certified S-LSA, it can be used in a commercial operation, such as a flight school.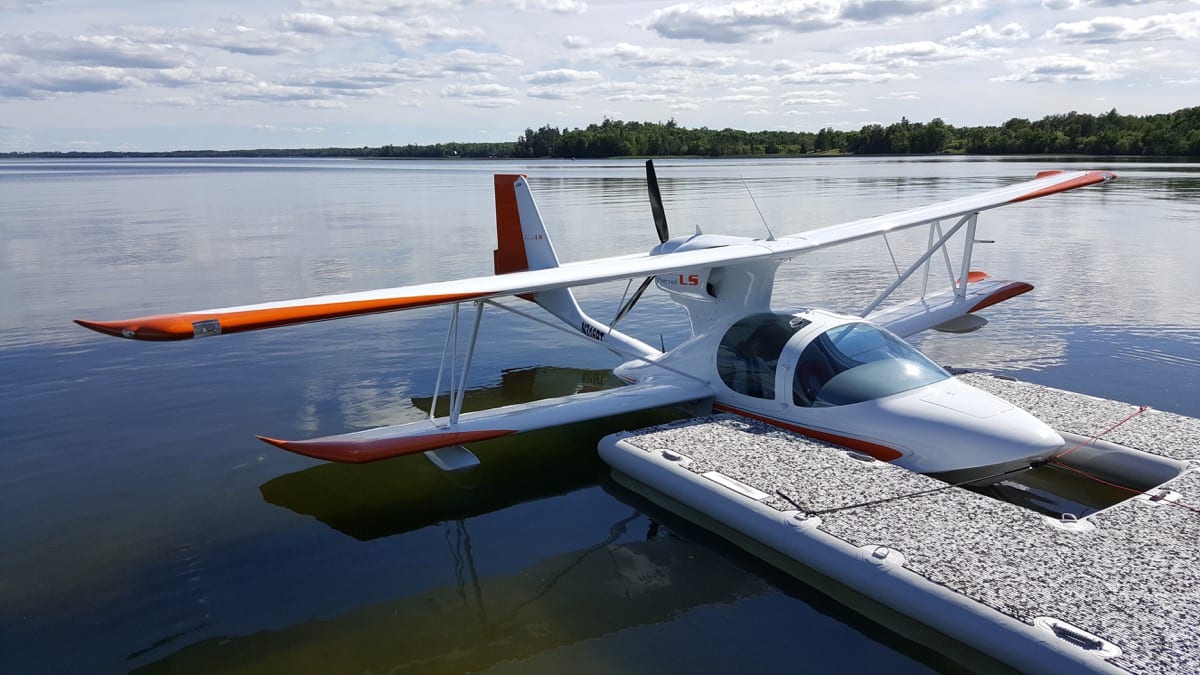 Two cockpit doors fold forward for ease of entry and the plane can be flown with them removed, although Shevy said you're likely to get wet in rough conditions.
Climbing into the 46″ cockpit involves stepping on the seat, which is adjustable fore and aft, and I was very comfortable once settled in.
After initially opting for the rearmost seat position, I asked Shevy to adjust it forward so I could reach the rudders and heel brakes easily.
Because most of my 6', 1" height is from my waist up, I could have used a bit more headroom with a headset on, but it was workable.
Also, I noted that the baggage compartment available behind the seats is small and limited to 66 pounds. However, if flying solo, the right seat area can be used to hold more luggage if properly secured.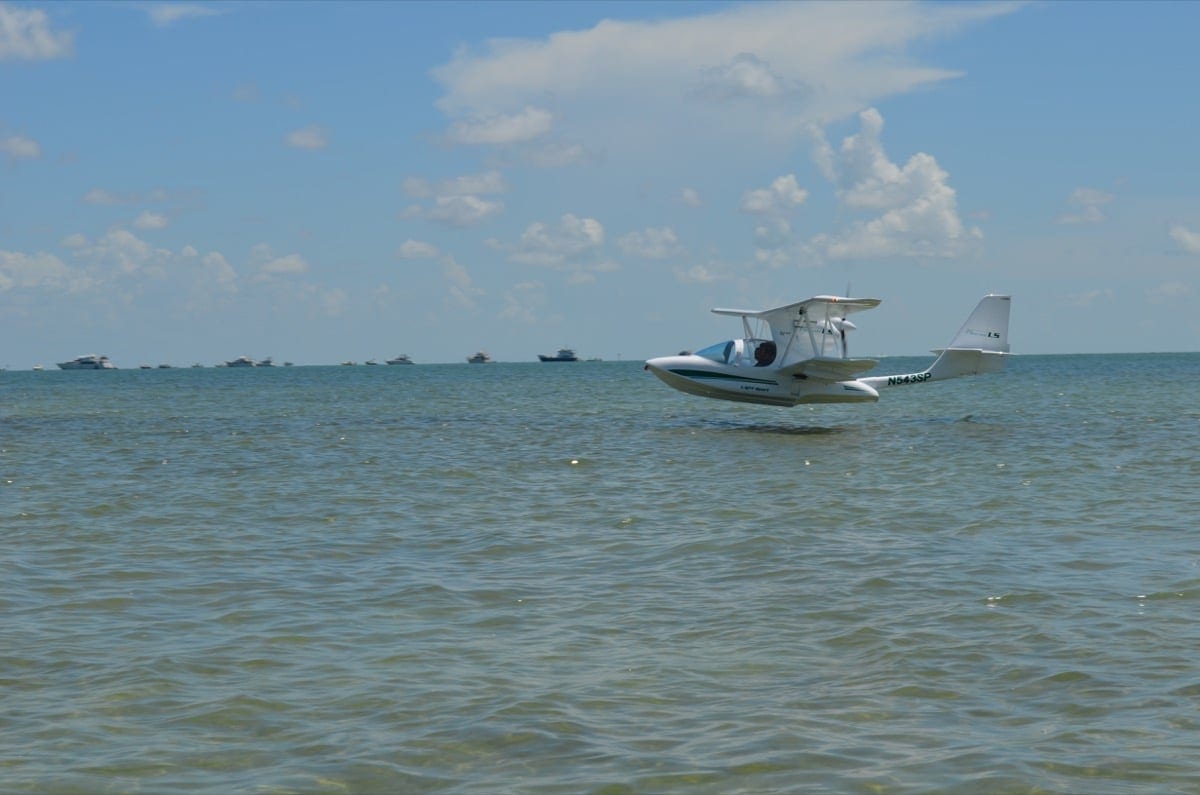 Start-up was typical Rotax…quick and easy. The Super Petrel demonstrator we flew was equipped with a 100-hp 912ULS engine, formerly standard equipment, but today a fuel-injected 912iS or a turbocharged 914UL are available at the same $175,000 list price.
Depending on the engine installed, useful load ranges from 533 to 550 pounds.
The Super Petrel also has a drainable water ballast tank built into the nose, which can be filled with up to six gallons (50 pounds) if needed to stay within the CG envelope.
The panel is well equipped with dual 10" Dynon Skyview EFIS panels and a Garmin Aera 795. Other standard equipment includes a two-axis autopilot, an integrated angle of attack system (AOA), electric trim, WAAS GPS, and 2020-compliant ADS-B In and Out.
"The Super Petrel is a good cross-country plane because it has 24 gallons of useable fuel, decent speed, and an autopilot," Shevalier said. "I've flown it 10 hours in one day."
There are no flaps and no water rudder to worry about and operation of the landing gear is absolutely reliable because it's manually-operated with a Johnson bar.
There are audio and visual indications for gear position and, of course, it's important to ensure that the gear is up for water landings. However, this is the only amphibian I know of that does not flip over on its back if landed on the water with the gear extended by accident.
I was shown a video of an owner doing just that and, despite the resulting sudden deceleration, no damage was done.
Time to Fly
Taxiing out from the FBO at Chattanooga brought back memories of my Lake, since it also had a castering nose wheel that retracts into the nose of the plane. I hope the controllers did not notice me wandering left and right on the taxiway as we headed for the active.
Since the wing is a high-lift design, our takeoff run was short and rotation at 45-50 knots worked well. Chickamauga Lake, our local Tennessee Valley Authority reservoir, is just a few miles north of KCHA, so I did not get to experience max climb rate for long, but it seemed adequate for our weight.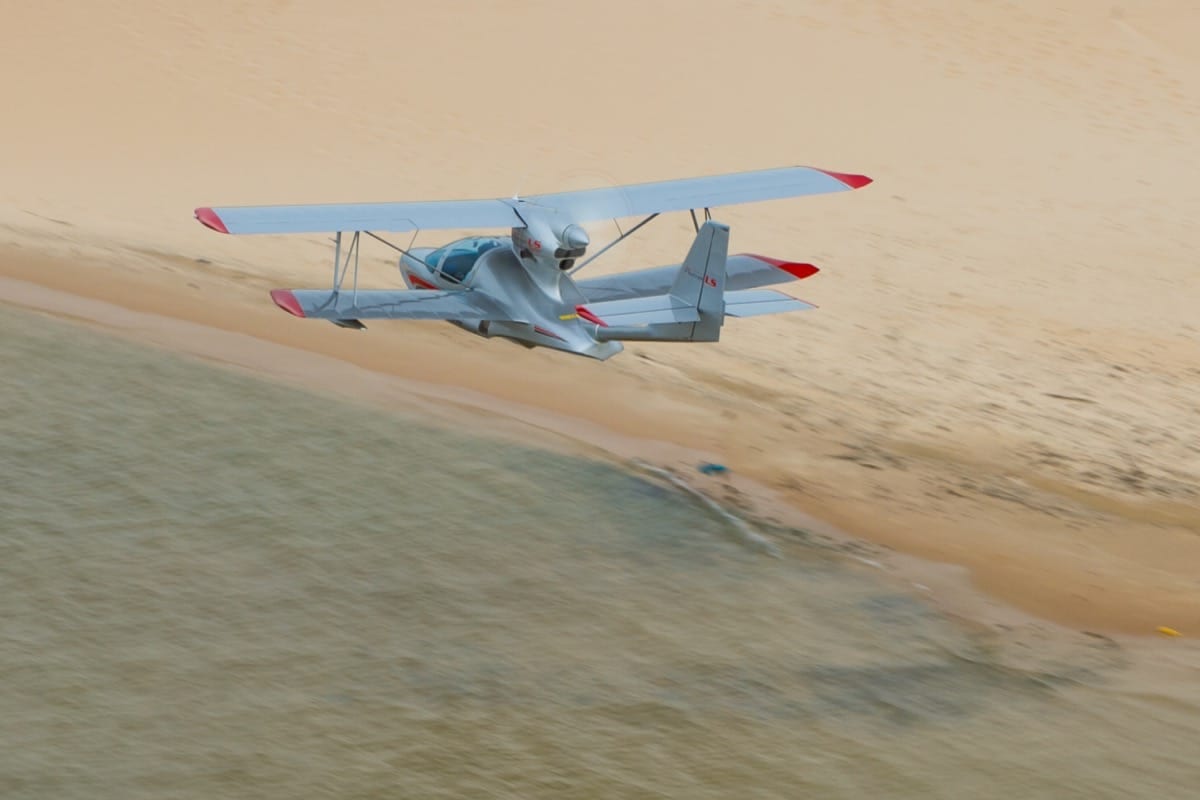 With a cruise speed of around 100 knots, soon we were lined up to land on a stretch of water in front of a lovely lakefront home. The plane handled a couple of swells with no problem and Shevy demonstrated an impressive high speed step turn that could be used to take off from a confined area.
After several more water landings, it was time to find a suitable boat ramp so Shevy could demonstrate how to taxi the plane out of the water, which delighted several onlookers who had just loaded jet skis on trailers.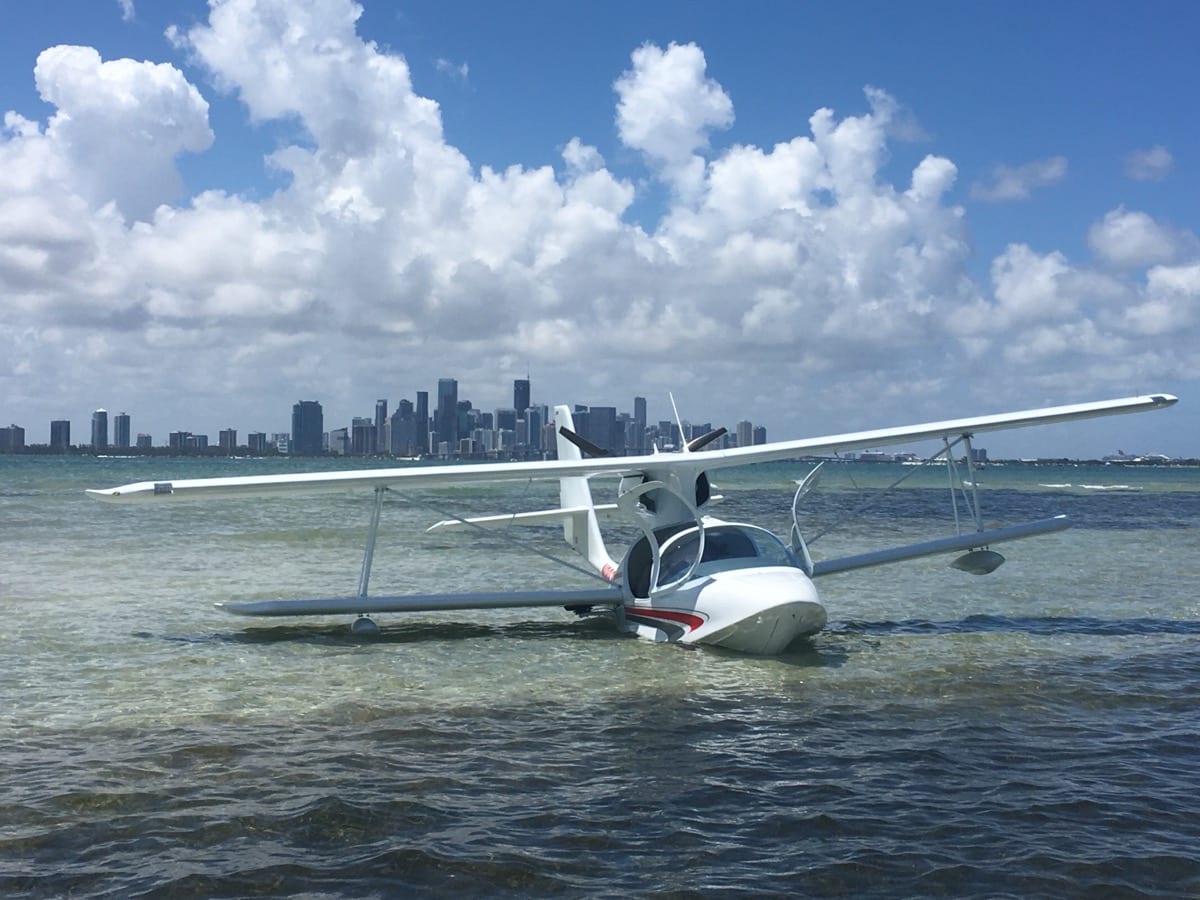 With darkness falling, it was soon time to return to the airport. Landing on the runway was normal, although the sight picture was a bit different because the pilot's feet are not exactly lined up with the plane's nose. However, Shevy said he never notices the offset any more.
Wilson Air, our local FBO, graciously offered free overnight hangar space for the unique little biplane and the linemen just stood back and watched as Shevalier easily positioned it by himself.
The plane is so light and balanced that he merely pushed down on the tail boom until the nose wheel came off the ground, which allowed him to easily rotate and maneuver the plane on the mains and snuggle it up to several corporate jets.
To address concerns about maintaining a Brazilian-made plane in the U.S., Super Petrel is now offering hands-on maintenance training classes at its Ormond Beach facility.
Specs