Flights Above started in 2012 with humble beginnings as a group of passionate aviators on Facebook in the Pacific Northwest. Fast forward to 2018 and Flights Above is a collection of nine regional groups with more than 12,000 members.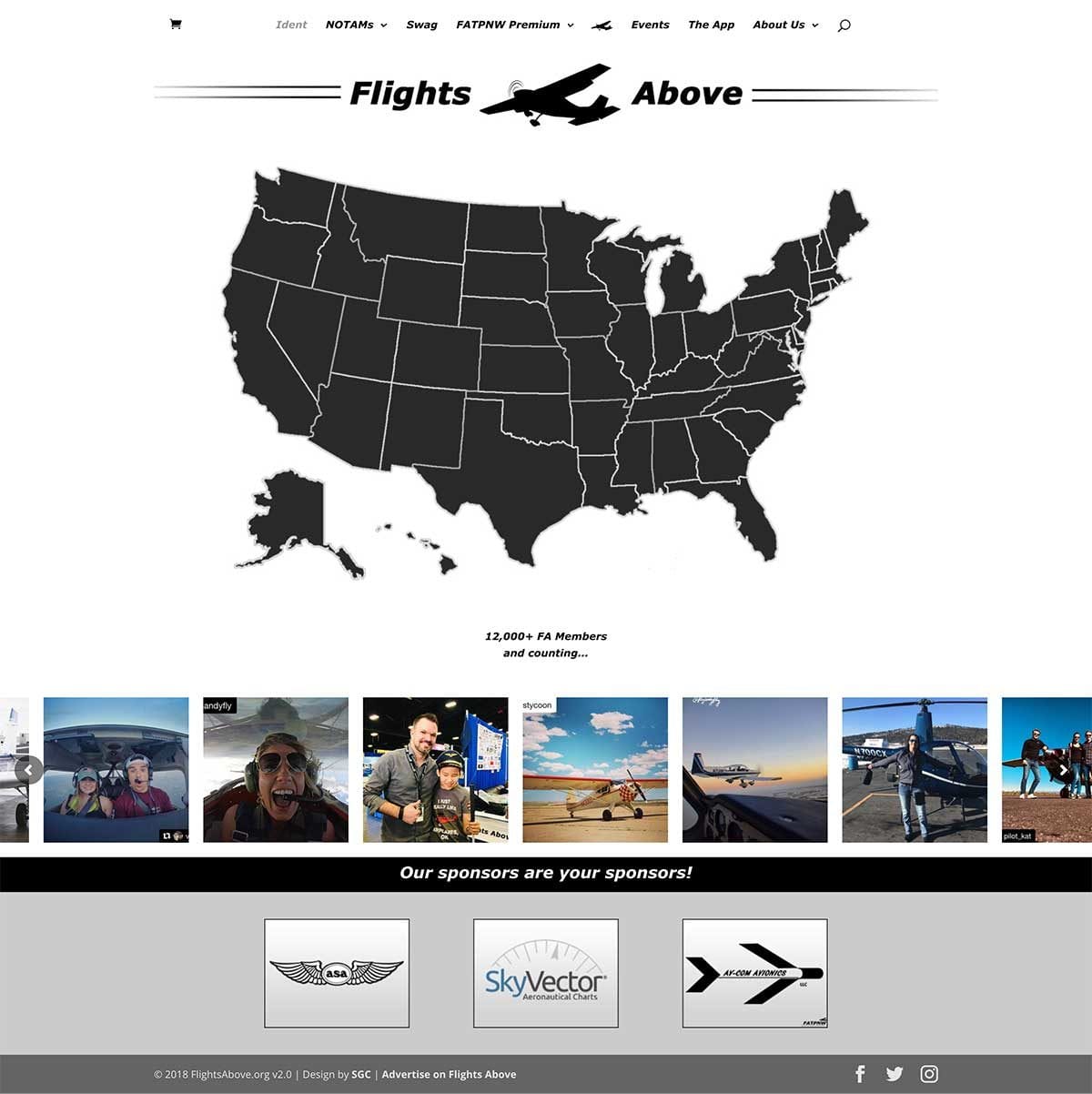 At the Feb. 24-25, 2018, Northwest Aviation Conference, Flights Above founder Brice Van Baren proudly stated that 22% of all members are women and one of every three requests to join one of the closed groups is denied. All requests to join the group are individually reviewed to ensure an aviation connection with the ultimate goal to keep group discussion aviation centric.
"Flights Above is a 'social aviation' community designed to offer an outlet for aviators and flying enthusiasts to share their experiences and, in turn, become an integral part of the GA community in their region," he explained.
As Facebook has continued to evolve, the need to stake a claim on the broader internet became apparent. For that reason, Flights Above has launched version 2.0 of FlightsAbove.org.
A simple click on any of the states will immediate take you to the corresponding group on Facebook. In addition, the new website includes images from the Instagram feed, NOTAMs (blog and comments), the opportunity to buy FlightsAbove goodies, a list of upcoming events, as well as FATPNW Premium. Premium is a paid section of FlightsAbove that offers discounts from a wide variety of partners.
Joining one of the Flights Above regional Facebook groups is free. Each group name begins with "Flights Above The" and ends with a region description, such as Pacific Northwest, Pacific Southwest, North Central States, etc. Each group name is then shortened to FATPNW, FATPSW, FATNCS, etc.