Aerolease Associates and Van Nuys Airport (VNY) in Southern California recently hosted a special group of visitors from the Children's Burn Foundation's Young Adult Survivors and Supporters for an exciting afternoon of aviation.
Survivors, supporters and their families arrived at Aerolease Associates and were treated to a catered lunch before meeting and hearing from some of the aviation industry leaders and professionals from Van Nuys Airport, including executives from Aerolease Associates, Pegasus Elite Aviation, Pursuit Aviation, Signature Flight Support, Sun Air Jets, and VNY.
Representatives from Los Angeles Fire Department (LAFD) Fire Station 90, LAFD Air Operations Station 114, VNY Police and Airport Operations were also present.
Guests were able to sample the flavor of VNY's aviation community with a tour of static aircraft and vehicle displays provided by host participants, including King Air and Gulfstream aircraft from Pegasus Elite Aviation, an Air Operations helicopter and ARFF truck from LAFD Air Operations Station 114, a fire truck from LAFD Fire Station 90, and VNY Police and Airport Operations vehicles.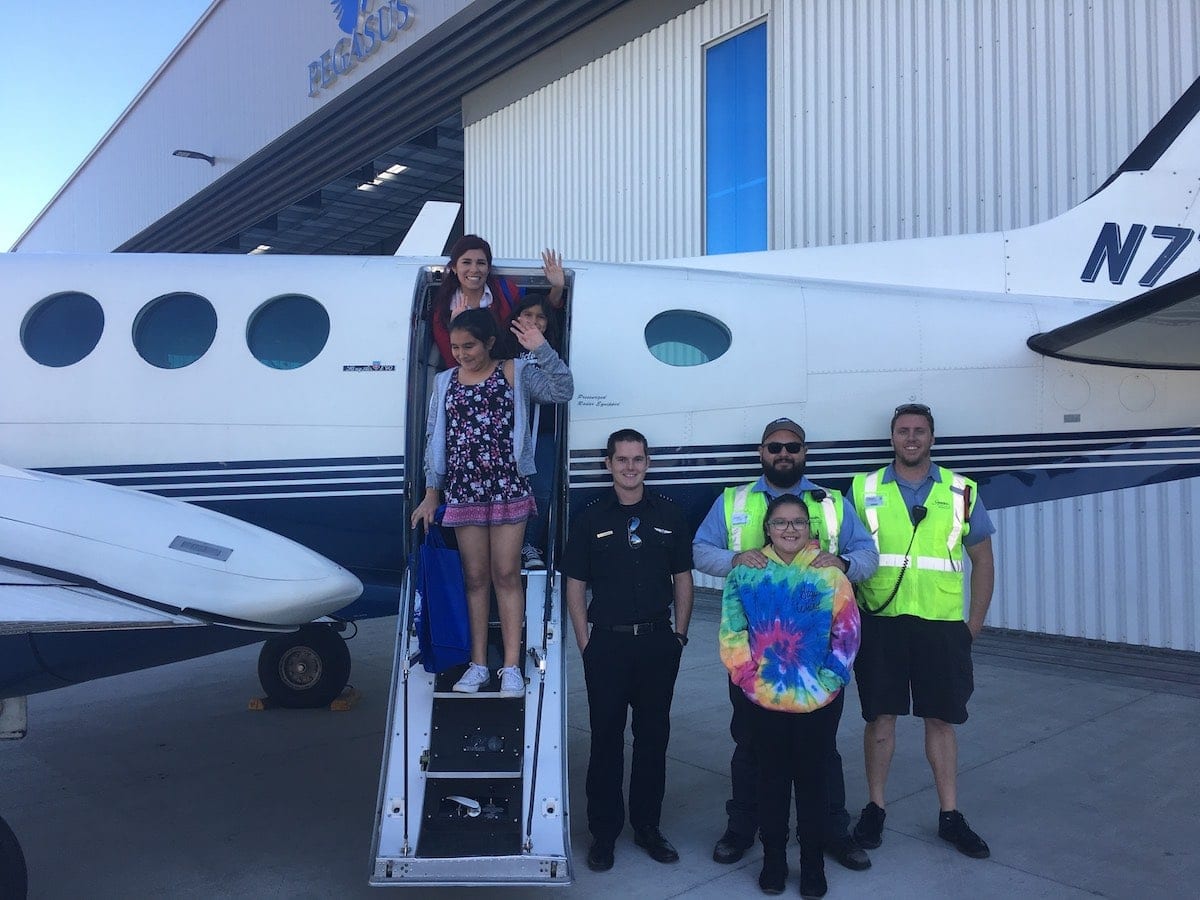 Tours of the VNY airfield were also given, giving visitors an up-close look at the daily operations and history behind one of the world's busiest general aviation airports.
"Aeroplex/Aerolease founder Milton A. Widelitz was a very active member of the Van Nuys Airport, an active philanthropist in several charities, and felt strongly about helping others," said Curt Castagna, President/CEO of Aeroplex/Aerolease Group. "Milton and his wife Misty were both active supporters of the Grossman Burn Center in the San Fernando Valley, where VNY is located. Even after his passing in 2010, members of his family, extended family and the Aerolease staff continue to support the Children's Burn Foundation mission and Milton's legacy of providing opportunities to the community."
Flora Margheritis, Van Nuys Airport Manager, added that "Partnerships with organizations like the Children's Burn Foundation, which provide such integral support services to those who have been impacted by tragedy or otherwise life-altering events, are a crucial component in fulfilling VNY's goals of giving and promoting opportunities for development and education. We are dedicated to introducing youth to the incredible potential within aviation, and we were exicted to give these survivors and their family members a unique opportunity to see our thriving airport in action."
The Children's Burn Foundation is a 501(c)3 nonprofit organization that dedicates its resources to support services for child burn survivors and their families. It provides treatment, emergency assistance, camps, counseling, and support, prevention and educational programs that reach more than 50,000 children and their families annually.